Driving Range or Golf Day Christchurch Bucks day Ideas
Golf balls are just like eggs. They're white, sold by the dozen, and a week later you'll have to buy some more. Thankfully when you hit the driving range and golf course with Wicked Bucks, you won't need to worry about handling your balls. We'll provide all the gear so that you can maximise your ball action and get as much enjoyment as possible. Bucks Parties are practically synonymous with cheeky ball action. It's probably the only celebration where a bunch of married or soon-to-be-married men can smash a hole, without anyone raising an eyebrow. Of course, we are talking about golf. This popular pastime is outdoorsy and active, without being overly strenuous. A.K.A it's the perfect activity for you and your buddies. 
As a postcard-perfect destination,  Christchurch is home to some of the most picturesque golf courses you'll ever lay eyes on. Offering glistening spring-fed lakes, lush greens and a world-class course, this club is an unparalleled experience. The 18-hole course is complemented by superb practice areas and impressive accompanying facilities including a fleet of modern electric golf carts equipped with GPS. Whether you're a budding Tiger Woods or you've never picked up a stick before, it's just a matter of hitting up the driving range and practicing your technique…or just having a better fun. After claiming your inevitable win, you can celebrate your new found title with a few beers with the boys. Why wait until retirement to enjoy the good life? Wicked Bucks can tee it all up for you now. 
Experience Overview
Driving Range Options
Choose 9 or 18 holes
Karts available for hire
Great for small and large groups
Test out your swing
Get a Quote
Call for Info
5 Reasons to do a Golf Day in Christchurch
The beauty of golf is that you can get out of it whatever you put in. If you're willing to invest some energy, it can be a highly competitive endeavour. But if you're still recovering from the night before or you want to save your energy for the night to come, you can just play around with your mates on a lazy afternoon. 
This is the game of the high rollers. Anyone that's anyone, know that golf is renowned for being a jet-setting lifestyle, with stunning gorgeous girlfriends, gigantic wads of cash from prize money, and a seemingly endless string of sponsorships. While we may not be able to offer you all of those perks on this occasion, you can at least pretend that you're living the Hollywood A-Lister lifestyle for one day. 
Golf pulls the ladies. Just ask Tiger Woods. After smashing your mates at the greens and proving that you've got what it takes, be sure to flash your win at the pub later on. You'll have the women lining up around the block. 
This is a sport that it's all about technique, positioning and balls. If that's not straight up your alley, we're not sure what will be. 
After several nights of getting on the grog, you might be looking for an opportunity to sweat out your sins. There is no need to pummel a boxing bag at the gym when smashing balls into the blue yonder works just as well.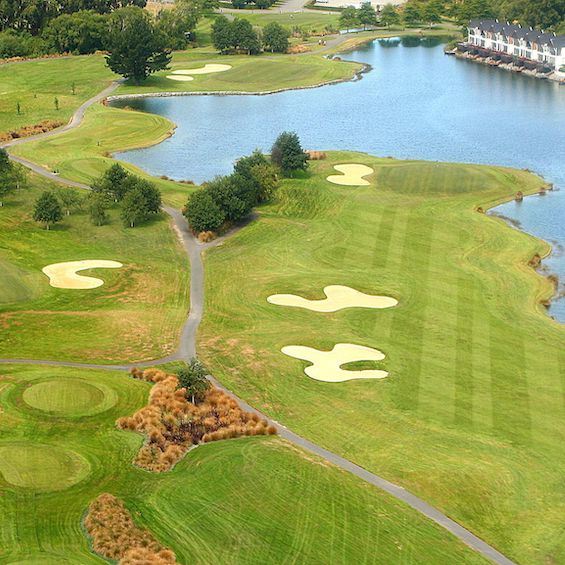 Making the most of your Bucks Golf Day in Christchurch
We are unashamedly one-eyed lovers of Christchurch. If this city was a pop-sensation, we would be among the teenie-boppers lining up in hordes of high-pitched squeals. As the largest destination on the South Island, this metropolitan hub is constantly evolving and always providing something new to explore. The eclectic mix of traditional buildings and cutting-edge architecture make it a city best explored by foot. The CBD is home to more bars, restaurants and cafes than we can count. Whether you're looking for a late-morning brunch, an early-evening of tapas or a huge spread of dude-food for lunch, Christchurch will keep your belly as happy as larry.
The surrounding Caterbury region offers just as many unforgettable experiences, including picturesque towns, zen-like retreats, thrill-seeking activities, wildlife encounters or natural wonders. It's the type of place you can spend weeks exploring, and still not see everything the region has to showcase. Like most big cities, Christchurch serves up a pretty rowdy night-life scene. We're talking pubs, nightclubs, strip clubs and everything in between. You can start early, but don't expect to finish early too. You'll most likely find yourself stumbling home as the sun is rising, trying to remember how to get back to your hotel. Christchurch is really just a buffet of New Zealand's best. And isn't that what your buddy deserves for his final days of freedom?