Brewery Tour Darwin Bucks Party Idea
"This beer tastes like I'm not going to work tomorrow!" Is what you'll be saying after a couple hours of premium beer "tasting" with the boys. No rest for the wicked bucks as our sexy ladies escort you to, not one, but four breweries across the day! We can already taste the ice cold beers awaiting your group! Get in touch with our specialist bucks party planners to find the perfect package for you and the lads.
Your own private chauffeur, learning about new types of beer, hearing the ins and outs of your favourite brew and well bonding with the boys over yummy bevvies… what more could you want from your bucks event? Did we mention the fact that this activity is a day time one… DAY DRINKING! Be the best man you can and ensure your buck has a day and night to remember with this awesome event! Your bucks event and beer are very similar… chill for best results!
Experience Overview
Sink some beers with the boys
Drink a local drop with the guy who made it
Brewmaster to give you a tour
Find out how everyman's favourite drink is made
Great way to kick off a big night
Craft beer tastings
Bucks parties are thirsty work
Get a Quote
Call for Info
8 Reasons Why Beer is Better than Women
Beer is already wet.
Frigid beer is good beer.
You can share a beer with your friends.
You don't have to wine and dine beer.
If you poor a beer right you'll always get a good head.
Beer always goes down easy.
You can grab try other beers without feeling guilty.
You can enjoy beer every day of the month.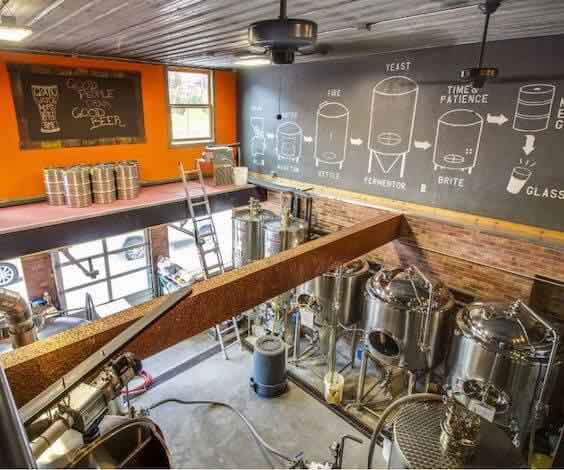 Making the most of your Brewery Tour in Darwin
Ahh Darwin, the land of fresh brews, situated on the infamous Timor Sea and home to the wildest bucks events in all of Aus. While you might be eager to jump into the crystal clear shores that greet the top of Australia… we'd recommend relaxing in the crocodile/shark free wave pool and swimming lagoon nearby. Wanna get, like really wet? Check out the East Point Reserve, on the shores of Fannie Bay (thats Fannie not fanny… down boy), where you can dive into the artificial Lake Alexander.
For our men of culture (and substance) we recommend sparing a few hours for the Museum and Art Gallery of the Northern Territory… and take a gander at some stunning Aboriginal art, stuffed Crocs and the astounding Cyclone Tracy display. The best part of the museum trip is the short walk across the road to the Ski Club opposite, where you can enjoy an affordable cold one beach front as the sun goes down. Doesn't get much better than that!
Looking for something a little more adrenaline heightening than tasting beer, my oh my, have we got THE activity for you. Pop your goggles on, buckle up and wipe the sweat from your palms as we take you high above Darwin in the Helicopter Ride of a lifetime!
Your buck will be positively astounded with your organisational skills as he embarks on the activity of a lifetime, that will be sure to have you marked as golden boy for the next couple of years.
Perhaps you've got one thing on your mind when hitting Darwin's stunning waters and pristine harbour; looking, catching and eating FISH? Then muster the lads and climb aboard the Fishing Day experience like no other. Surrounded by the most sexy crew you've ever had hand your tackle… and ice cold beers to keep you occupied while waiting on the first bite.
Don't forget to check out our exclusive, private, in-room poker activity. Where you and your best mates are treated like living legends, fully catered and fairly judged by some particularly beautiful dealers. Make money moves, show off you ppppppoker face and have a great sesh with the boys. This ones a treat.