A new marriage is a lot like the game of poker. In both there are risks, and in both you can win or lose. No outcome is guaranteed, but the potential rewards are immense, almost limitless – for those who know how to play. So let's give your buck a night to remember and maybe even begin a tradition of sorts amongst the boys with In Room Poker for your send off! Draw back the curtain, enter the dimly lit room and take a seat at the table.
It is time to show off your best poker faces and prepare your buck for an evening of high stakes, great accommodations and sexy dealers. While we encourage you to dress to impress, you can expect a little skin from our gorgeous girls to encourage you to play your best game. There will be excellent food to fuel your high risk moves and royal flushes. Your own In Room Poker experience will be nothing like those rowdy nights at the casino loosing bill after bill, this time you'll be versing your best mates and everyone's in with a chance! What are you waiting for?
Experience Overview
Get your poker face on
Sure to attract a full house
Professional croupiers included
Option to add topless waitresses
Authentic casino equipment included
Recreating a unique poker experience
The boys will be all in
Get a Quote
Call for Info
5 Reasons to choose In Room Poker in Darwin
Three hours of making moves, stacking chips and cashing in… surrounded by beautiful dealers and flowing drinks? Yes Please!
Is there any other game that makes you feel quite so, BOSS? We don't think so.
Control the atmosphere of the room and game by taking a shot prior to each play. This is sure to speed up the intensity or even weaken your opposition.
It's not often you get to enjoy a poker night with all the boys free from responsibility and interruptions.
Hey who knows, maybe you'll suddenly realise that your a poker expert and enter the big leagues?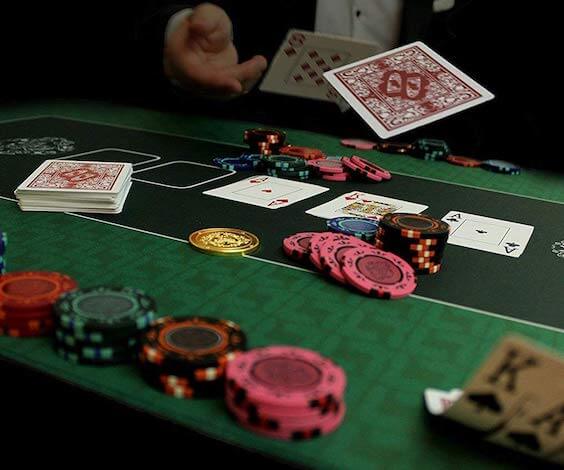 Making the most of your In Room Poker Tournament in Darwin
Come and explore one of the greatest towns in Aus! Meet some of the most down to earth people around and detox from the rush of everyday life by immersing yourself (and your mates) in the magnetic natural elements that Darwin offers. This banger of a vacay with the lads will feature beautiful babes across some of the finest beaches you've ever seen, exotic food freshly caught from the virtuous Harbour and the tasties beverages you've had all year!
Darwin is also known as the gateway to Kakadu National Park (AKA the LARGEST National Park in Australia). Just a few of the activities you can take part in include; exploring the lush waterfalls, hikes overlooking the red rocky cliffs, 4WD experiences and uncover some of the Aboriginal history that lives on in Darwin today. Put on your walking shoes because this will be a jammed packed adventure and a much needed day break from the drinking.
So what the hell are you waiting for? You can practically hear the sea birds singing and feel the soft spray of champagne across your top lip. The boys are on! Darwin, be there or be a square. The only thing you will regret is spending a minute longer in the bloody CBD.
Have you heard about our INTENSE paintball bucks activity? We are talking shooting, scheming and surviving a few hours of battle against your best mates! Settle old scores and see who is truly the alpha amongst you with Darwin's best Paintball hotspot.
ORRR try something a little different this bucks and book your party in for a brewery tour! You heard right, a few hours dedicated to nothing other than ice cold beer. Enjoy 'tasting' some of Darwin's finest brews, talk nothing but beers and maybe even learn a thing or two (and show your new found knowledge off later)!