Gold Day Darwin Bucks Party Idea
Celebrate your bucks event with a golf tournament like no other! An athletic activity (technically speaking) that allows you to sport your best whites and flashiest speed glasses. Oh and this golf day is sure to be anything but boring when the beers start flowing and our beautiful caddy girls get involved. Tee off in style and enjoy Darwin's most luxurious course with the lads.
Any Tiger Woods or Bobby Jones wannabes amongst your party (hopefully the groom doesn't take after Mr Woods)? Golf is the perfect way to celebrate your buck's last night of freedom before days like this become few and far between. Rally the lads, grab your balls and get your swinger ready for this is sure to turn competitive. Arguably golf is not the hardest of sports, but it is the perfect excuse to treat the boys to some much needed male time and uninterrupted chit chat.
Experience Overview
Get your balls in the hole
Great way to ease into a big night
Relaxed competition
Catering and beverage package options
Option to include golf bunnies
Clubs and ball hire available
Get ready to par-tee
Get a Quote
Call for Info
5 Reasons to do a Golf Day in Darwin
Like sex, golf is one activity you can enjoy even if you aren't good at it (So the boys are sure to get around it).
Have you seen how hot our girls look dressed for a day of golf? We are talking high white socks and mini skirts that might have you purposefully dropping your balls.
The grass is greener where the beer is flowing… so you can count on our reliable caddy girl to visit often with her (beer) rack.
Beers, nine holes and pristine grounds under the beautiful Darwin sun… need we say more?
There are two things you can do with your head down and lets face it… the odds are you'll be better at golf.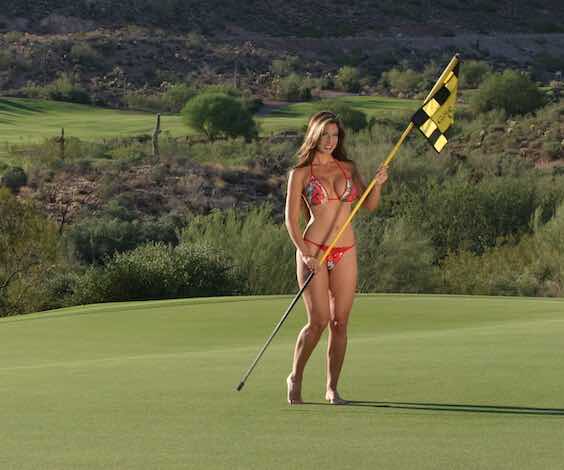 Making the most of your Golf Day in Darwin
After your day on the green, get around the rest of Darwin's great locations. Treat yourself to a sneaky shopping spree with prices that beat your local Aldi. Learn about the prehistoric Crocodiles at Crocosaurus Cove, taste the catch of the day on the stunning Harbour and spot some old war canyons from the Japanese!
Kilometres of deep blue waters, hot sandy beaches and man made waves pools is what awaits your party! Swim in one of the most beautiful parts of the world and really feel yourself unwind. Did we mention the naturally gorgeous local girls that will actually have a chat with you!
Meet up with them at the super casual local pubs and enjoy a great roast while you're at it! Or head into town and forget all about the girls as you battle it out on the dance floor with your mates. Get the boys reminiscing on your youthful days of adventure with a trip like no other in Darwin!
Brewery Tour: It's your best mates bucks and the only thing on your mind is alcohol, well we've got the perfect activity for your party. The Brewery Tour literally focuses on one thing and it's not your golf swing. Get white girl wasted, whilst still partaking in a great event for your buck.
Barefoot Bowls: Not the most athletic bunch of lads🦌 Barefoot bowls is hella easy and a heck of a time. Because after all, who doesn't love an excuse to get the shoes off and the beers on. We guarantee this will be the most chilled out, fun bucks you can find!
Croc Swim: Is there any better feeling that stitching up a mate? Well by right you've got to get one over on your buck and we have the perfect proposition. The groom… face to face with a HUGE saltwater Croc while you and the rest of the boys watch from the sideline with your cameras ready. He won't forget that anytime soon!