Man Cave Darwin Bucks Party Idea
MAN CAVE MAN CAVE MAN CAVE. Finally, a space for the boys with no women, kids or pesty parents… this is where childhood dreams come to life. The headquarters of your bucks weekend. Fully equipt with sumo suits, a foosball table, a comfortable spot to rest your tooshie and a sexy waitress to cater to all your needs in nothing but a bikini. One exception to the boys only rule we think you won't be minding too much.
Your buck is about to commit himself to a life of pink cushions, flowers beside his bed and Sex in the City over the rugby channel. He NEEDS this, heck, you all need this. Give yourselves a night of sports playing in the background, boyish wrestling in fat suits, smelly socks on the floor and ice cold beers on tap. This is one place you won't need to look your best as you masterplan your night of debortuary and mischief before the boys hit the town. It's the perfect chance for your buck to indulge in all things manly before his big day.
Experience Overview
Base for your Bucks party
Option to include girls
Keep those drinks topped up
Catering and beverage packages available
Space to get rowdy with the boys
Foosball and air hockey table included
Perfect way to start a big night
Get a Quote
Call for Info
5 Reasons to choose the Man Cave in Darwin
A private escape from the hustle and bustle of everyday life… because let's face it we are all stressed out and in need of some good old fashioned relaxation with the boys away from distraction.
A place to store your gear, because you've accumulated a lot of it. We're talking fishing gear, odd tools and all the other junk (gold) your Mrs is sick of looking at.
You need a good spot to display your memorabilia, those old glory day pics on the track and your model cars that have followed you since your childhood. It's important for men to have a space to express their own tastes.
Where else can you drop a sock on the ground and get away with it? Be a little bad and indulge in your worst habits…
SPORT! 24/7 uninterrupted streaming of whatever rugby, tennis, cricket event is happening without anyone trying to switch the channel to Masterchef.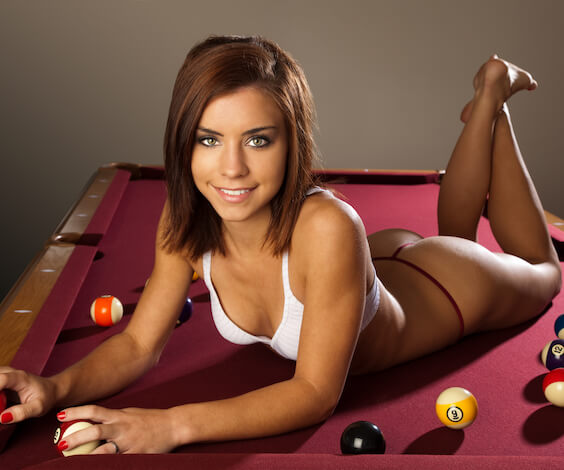 Making the most of your Man Cave in Darwin
Be dazzled by how much the city of Darwin has to offer you and your bucks party. Prepare your taste buds to be aroused by the influence of Asia meeting pristine harbour seafood. There is a multitude of options for every kind of foodie, making Darwin one of our favourite spots to celebrate. Rub shoulders with the friendly locals at the Night Markets or join them for a swim in the local wave pool under the warm Darwin sun.
Itching to get out on the water? Climb aboard matey, as we take you out for the Boat Party Cruise of a lifetime. Sea legs are sure to get your buck drunker, and if not you can trust one of our sexy crew members to ensure he never sees the bottom of his cup. One of the best parts of partying at sea is that there are no noise restrictions and no witnesses to your parties mischief.
Wanna quick back and relax? Sign up for the Barefoot Bowls, so easy your 90 year old Grandpa could do it. Bevvies upon arrival and throughout the day to keep your party well quenched and ready for the night ahead. The perfect opportunity for some light hearted banter and bonding with the boys before you say goodbye to yet another bachelor.
Darwin's nightlife is one of the best in Australia and we'll be sure to set you up with the best spots, drinks and girls to ensure your night goes off. The best way to see it all is with our Pub Crawl… suitable for all levels of drinkers and sure to have your buck gasping for water in no time. Bring along your camera to capture the levels of drunk demonstrated throughout the night and have a hilarious record of the night to reminisce over when you're all old and boring!