Go Karting Dunedin
Hold on tight boys, this is going to be a wild ride. After decades of drifting past bowser, dodging banana peels and thinking you've finally won when you're actually just looking at the wrong screen, Wicked Bucks Go Karting is your opportunity to use your Mario Kart skills IRL. There may not be any elevator music as your backing track, but the feeling when you cross the finish line first is just as epic.
Let's go, Mario! Or Bob, or James or Jack or whatever the heck your name is. Why keep yourself locked indoors on your Xbox when you can do the real thing, in the great outdoors, with all your mates and an actual kart with a turbo engine? Wicked Bucks Go Karting is your opportunity to host your very own Grand Prix. After a quick safety briefing from the on-site rev-heads, you'll be thrown the keys to your very own set of wheels.
Your group is then split into teams, and prepared to go head-to-head on the track. Strap in tightly and get ready to burn around the course while getting your competitive juices flowing. This is no easy and straightforward route but the 200cc Honda engines and specifically designed karts are built to handle it.
Once the green light flashes, you'll tackle epic bends, long straights, tight corners and the shit banter from your mates who think they're a Formula 1 driver. Whether you win, lose or crash too many times to count, Go Karting is an opportunity for your buck to blow off some steam and act up a little before he marries the love of his life. Don't go too easy on him though, you don't want his head to get too big. 
Experience Overview
Test your driving skills out!
200cc Honda engines and specifically designed karts
Safety equipment to ensure the Buck gets back to his missus safely
Conquer the course
Who will be the fastest
Get a Quote
Call for Info
5 Reasons to choose Go Karting in Dunedin
While bucks parties come in all shapes and sizes, with some being more wild than others, the end goal is always the same – to celebrate the soon-to-be-groom and enjoy some quality time with the boys. Nothing says bonding like a day out on the track. 
Boys will be boys, and every boy (even the trying-to-adult ones) have a soft sport for revving engines, hitting ridiculous speeds and putting their bodies on the line. Wicked Bucks Go Karting combines all these interests into one choc-a-block day out. It's equal parts action-packed and memorable, and promises to produce memories that you'll still be laughing about when you're grey and old. 
Coming up with bucks party ideas is tough stuff. It's not easy to find something that suits everyone's interests, is within your budget, is actually legal and won't make your Missus dump you. Tee-ing up a Go Karting session takes all the hard work out of organising a day out. Wicked Bucks takes care of everything so that all you need to do is rock up, ready to win. 
If you're anything like us, you've probably spent more than your fair share of time on your Playstation. Don't worry, we won't let your Missus hear that admission. This is your chance to prove that all those hours weren't a waste. Channel your Mario Kart and Grand Theft Auto skills when you hit the track, and it'll be just like your favourite video game IRL. 
These Bucks Go Karts may pack a punch but they definitely don't skimp on safety. With regular inspections from certified engineers and instructors on site at all times, you can put your body on the line without worrying about the potential consequences.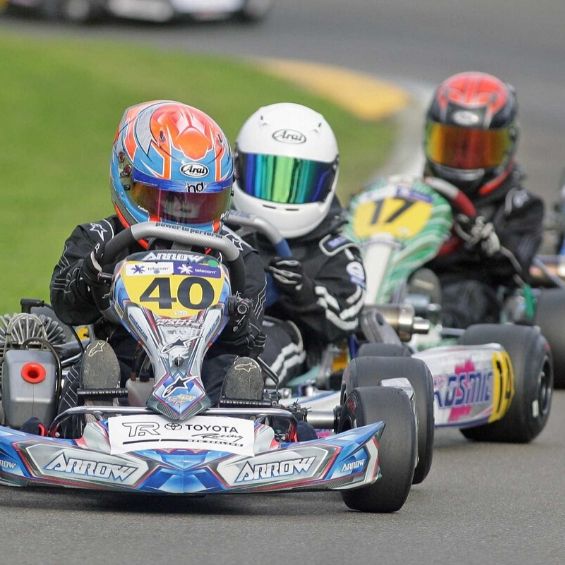 Making the most of Go Karting Dunedin
An underrated gem of New Zealand, Dunedin is our hall pass. While we don't actually live there, we'd snap up any opportunity to spend time in this south island destination. Situated in the Otago region, the coastal city is the junction of cosmopolitan flair and natural wonder. The seemingly endless stretches of golden sand, glistening water and rugged mountain ranges are contrasted against the Edwardian architecture, burgeoning street art and lively city vibe.
The thriving foodie scene means you'll stumble across a drool worthy feed, freshly roasted coffee or sumptuous snack on just about every street corner. Many of the local restaurants and cafes also take advantage of their surroundings to offer sustainable and locally produced menus. There is a world-class range of watering holes, including a number of wineries just out of the city centre.
Once the street lights come on and the sun sets, Dunedin locals come out to play. With a university in the region, you're guaranteed to find epic drink deals and bustling night clubs all year round. Oh, and before you ask, there's plenty of late night cheeky entertainment options too. Do you like the sound of it? Of course you do! Swing us a message and Wicked Bucks will make the magic happen.