Clay Pigeon Shooting Queenstown Stag Party Idea
We weren't born in the 17th Century. We know that lap dances and free flowing beers almost always take centre stage at Buck's Parties. That doesn't mean you can't fill your days with a little adventure. Before you tuck into the liquor, Clay Shooting in Queenstown is the ultimate way to show your bro some true man love and give him the best buck's celebration he could ask for. What's better than an afternoon shooting the breeze…and some clay pigeons with your best buddies? We're not kidding. Real life shooting. 
Queenstown's Clay Shooting Range is only a quick jaunt from the CBD, but like plenty of places scattered around the city, you'll feel like you've been dropped into the middle of nowhere. The professional instructors will provide all the gear and training so even if you've got no idea, you'll still look the part! The professional range offers a string of seriously impressive packages that will bring out the inner competitive streak in even the plain-jane of your group. Wicked Bucks can promise everyone will hit a target and have fun doing it.
Experience Overview
Shooting range
Great for competition between mates
Test out your hand eye coordination
Get a Quote
Call for Info
5 Reasons to go Clay Pigeon Shooting in Queenstown
All you have to do is give it a shot! There's no experience required.
Whether you're a seasoned shooter or you've never touched a gun in your life, Wicked Bucks can cater for you. This Clay Shooting range uses Beretta guns specifically designed to be used by both beginners and experienced shooters. The purposely made recoil reducer and low recoil ammunition provides the perfect balance of safety and fun.
Think about the insta content that could come from this… You… the boys… the rifles out in the field… you're basically one step away from becoming an influencer with this standard?!
Don't let anyone ever tell you that video gaming is a waste of time! Clay Shooting will channel everything you've learnt over the years from Call of Duty. Next time someone tells you to hang up the controller, you'll have reason to stand your ground (CUE: MORE FRIDAY NIGHT GAMING NIGHTS WITH THE BOYS)
This is an (almost) all-weather activity. It generally takes a torrential rain downpour or a dump of snow to stop these shooting enthusiasts from getting out on the field. Pack your raincoats because excuses are for the weak!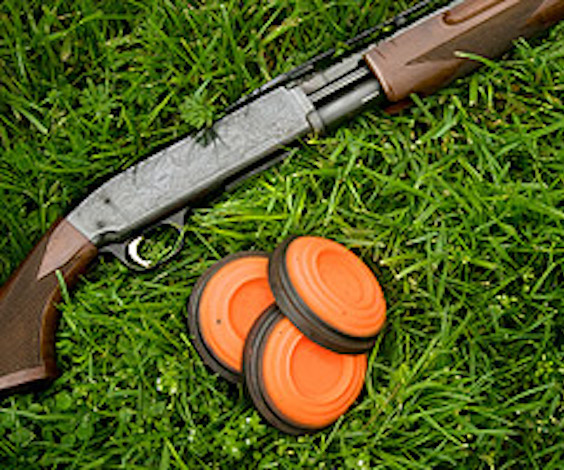 Making the most of Clay Pigeon Shooting in Queenstown
Ssshhh… can you keep a secret? We're having a secret affair. It's like any other great love. Easy to fall for and difficult to get over. She's different, she's naturally beautiful and she's kinda flying under the radar. She goes by the name Queenstown and no matter how many times you visit New Zealand's South Island hot spot, you will always want her more. From rugged coastlines to snow capped mountains, Queenstown's landscape has to be seen to be believed. The joint is full of hidden gems just waiting to be explored.
The best part about stumbling across a jaw-droppingly beautiful view, is that the destination will almost always offer an opportunity to bask in the environment, while getting your adrenaline pumping. Queenstown has (unofficially but deservingly) won the title of Adventure Capital of the World. Here you can try everything from snowboarding and river boarding to bungee jumping and even luging. To cap it all off, her home grown produce is incredible, she certainly knows how to cook it and she always serves it with some world-class alcohol. Queenstown is basically a dream come true and we're ready to share a piece of her with you – Consider yourself lucky. Let Wicked Bucks give your Buck the send off he deserves.