Winery Tour Queenstown Stag Party Ideas
"Beer is made by men, wine by God"
We're not quite sure who made this powerful statement but whoever it was is truly onto the money. This person obviously also did a Winery Tour of Queenstown because this is the home of some truly magical grape juice. You've probably seen a string of pictures on instagram capturing the seemingly perfect road trip opportunities around New Zealand. We think we've found the best roadie yet. This trip offers sun-kissed days spent sipping some damn fine wine in a vineyard and soaking in the beautiful surrounds.
On a Wicked Bucks Winery Tour you will frequent some of the country's top names – Appellation Central, Altitude and Gibson Valley. Each venue brings their rich experience to share their knowledge of local sights, history and wine. If you're not a huge wine fan (what is wrong with you?!) some vineyards also offer craft beer tastings too. For those a little more adventurous, the tour can be combined with another stag activity of your choice. Choose to Golf & Wine, Zip & Sip, Heli & Wine, or plenty more.
Experience Overview
Tastings of fine wine
Cheese platters available
Wine Tour Guide
Personal itinerary for the group
Inclusions vary depending on the Winery Estate
Get a Quote
Call for Info
5 Reasons to do a Winery Tour in Queenstown
New Zealand has firmly cemented itself as one of the best wine-making countries in the world. The diversity of the landscape is reflected in the range of wines. Offering everything from Sav blanc to pinot noir, there is no shortage of special drops
Your Buck is celebrating his final days of freedom and what better way to toast to his future than with a world class wine.
These vineyards are situated in some pretty dramatic locations. When you're not too busy testing the wines, you'll have some pretty epic views to enjoy. Don't let your Missus tell you that you can't multi-task
Whether you're a wine buff or you're more of a bottom-shelf cheapo, these behind the scenes tours will teach you how the humble grape transforms into the delicious liquid in your glass. No need to get your knickers in a knot though – there is no exam at the dn
There is no better way to gear yourself up for a big night to follow. A  day spent sipping wine in the sun is the perfect recipe for a good time.
Further Reading: Top 10 Things to Do in Sydney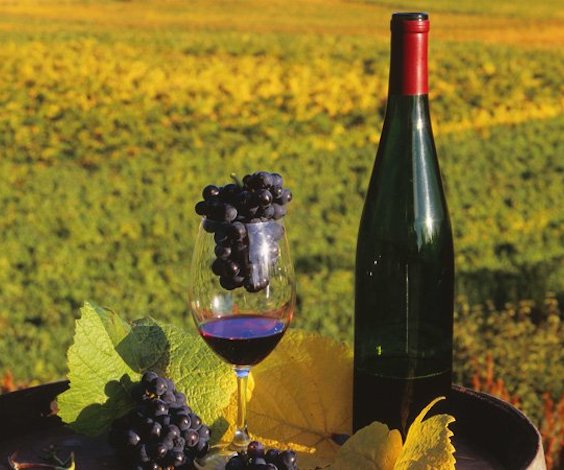 Making the most of your Winery Tour in Queenstown
Queenstown is known for many things. Internationally renowned as the adventure capital of the world, this South Island destination is home to everything your inner adrenaline junkie could ever want – and everything you've never known you wanted. Offering a range of stag party activities bungy like jumping, paintballing, bubble soccer and more, you're biggest struggle will be choosing which activity to start with. In winter, this city transforms into a snow bunny's heaven.
There are a string of world-class slopes only a hop, skip and a jump out of the CBD. The runs cater from everyone from beginners to budding Winter Olympic Champions. Attracting so many people year round, Queenstown boasts a bustling nightlife scene every night of the week. From eating epic burgers to tasting magical Vino, all your culinary expectations will be exceeded. Being only a quick two hour flight from the country's capital, it would be criminal not to check it out at some point. What better time to experience the wonder of Queenstown than for your Bucks Party. Let Wicked Bucks show you what you've been missing out on. Check out our Queenstown bucks party packages and stag party specials on offer.
Further Reading: Top Sydney Strip Clubs