Go Karting Queenstown Stag Party Ideas
Hop in boys, we're going Go-Karting. It'll be fast and it'll be rough but it'll also be a ride to remember. Offering 20hp DC electric motors and far more torque than even your Missus' book club could manage, this activity will put even the King of Mario Kart to shame. Go-Karting isn't just for little kids. You might have access to the real deal as soon as you get your driver's licence, but your daily commute in peak hour traffic is nothing compared to putting the pedal to the metal, zipping around the track and challenging your mates in a mad dash for the finish line.
Wicked Bucks has found the most exhilarating karting experience you'll have anywhere. Offering state of the art electric go-karts, these bad boys won't just whip you around the course but also have a low environmental impact, no exhaust fumes and a superior performance to their gas-powered rivals. With vehicle options for everyone from 8-year-olds to 80-year-old big kids, there's more fun than you can poke a stick at.
Experience Overview
Indoor & Outdoor Go Karting Choices
Safety equipment included
Drivers of all skills levels
Sexy Go Kart girls available
20hp DC electric motors
Put the King of Mario Kart to shame
Get your adrenaline pumping
Get a Quote
Call for Info
5 Reasons to do Go Karting in Queenstown
Go-karting is kind of like your first relationship – you can go fast and take chances. When you're on the track you'll search for the smoothest racing line, challenge yourself to take the corners without lifting and learn the basics of racing with real riders around you.
You're likely to meet a bunch of cool people… or car nerds- same thing, right?! With the whole Bucks crew in tour, you might leave with some plus ones that love talking about cars, going fast, racing and their car as much as you do.
There's fun to be had on and off the track. To celebrate that inevitable win of yours you can play arcade games, eat nachos and forget about the real world for a bit. There really is no better way to celebrate your final days of freedom.
Go-Karting is the ultimate activity to get your adrenaline pumping. You'll need to put everything on the lin as you experience wheel-to-wheel racing and battle it out for motorsport glory.
If you're like us, you're probably getting a little sick of your Missus complaining about your "Xbox". Go-Karting combines all the same tactics of your favorite video games like Mario Kart and Grand Theft Auto but without the PlayStation controller (or the Missus complaining) so it's even better.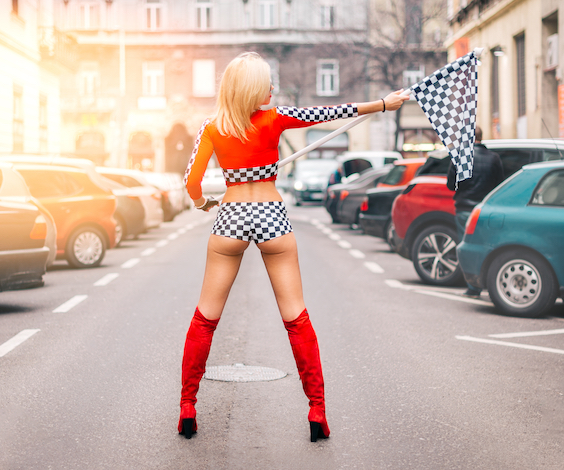 Making the most of Go Karting in Queenstown
Queenstown is bound to tick all your boxes and more. This "sweet as" destination is New Zealand's home of snow sports. With four ski fields starting only 20 minutes out of the CBD, there are options for every level of skier and rider. This South Island resort town is also a lit hot spot for adrenaline and adventure junkie. You can pick between bungee jumping, bubble soccer, paintballing and plenty more – even better, you can channel your inner super adventurous streak and combine them all into one jam-packed day of thrill-seeking fun. All this talk of activity is bound to work up your appetite.
Queenstown offers a huge variety of stag weekend packages for every budget. Some food joints are so popular that they boast long lines of the store, but the massive food coma that follows is definitely worth the wait. If Queenstown is floating your boat, all you need to do is say the word and Wicked Bucks will handle the rest. We pride ourselves on bringing you the best bucks party options on offer.