Sydney, or more commonly mistaken as Australia's Capital City (unfortunately that's Canberra, sorry not sorry), a place of big city vibes and coastal beauty. There is not enough time in the year for activities to do in Sydney, so here at Wickedbucks we decided its about time someone comprised a list of the top 10 things to do when in Sydney! You can thank us later. No spoilers but spoiler, you're in for a treat. Here is our ultimate list of the top 10 thing to do when in Sydney!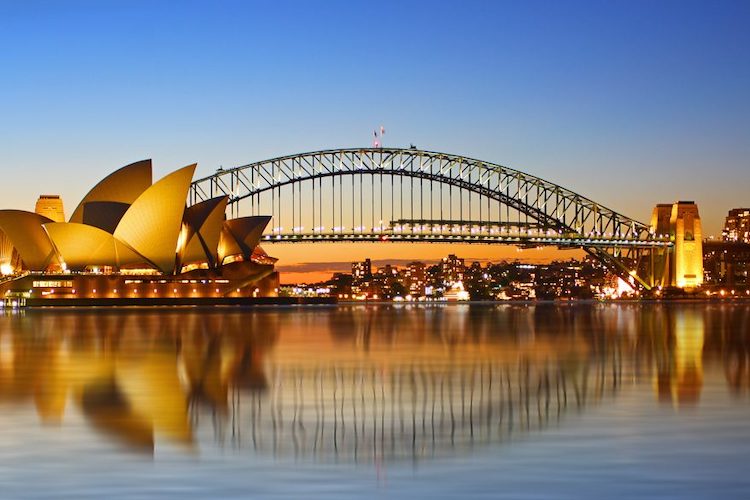 Visit the Sydney Harbour Bridge
You can drive over the Harbour Bridge, or you can cruise under it on a luxury boat, like something out of a movie. Definitely the best possible way to view the monumental Sydney harbour and enjoy some cheeky beverages while you are at it! Enjoy the moving view without even having to get up, this is living it up the right way. There is even the option of a few gorgeous companions to join you, if you are so inclined. Arrange a sunset dinner or simply get your boogie on as you turn heads cruising by the busiest spots in Syd. Update your rusty profile picture with an epic #imonaboat snapshot that will make you the envy of everyone back home or stuck at work.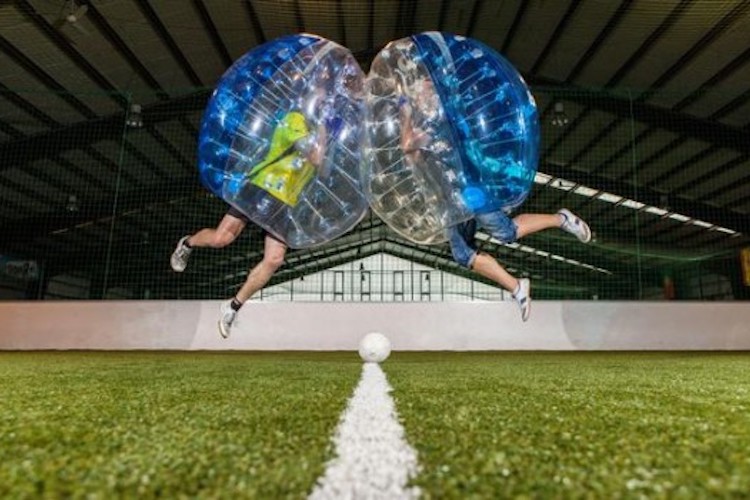 Have you heard of indoor bubble soccer? Yes it is as fun as it sounds. Thrash the living daylights out of your opposition without them feeling a thing in their layer of bubbly protection. Get together the whole gang and do 10 V 10 or even 1 V 1 if you have an old score to settle. This G rated activity is suitable for everyone and sure to induce a laugh or two. Despite what it looks like, you are actually playing a game of soccer, so try your best to score some goals in between the beat down. The popular activity books out fast, so hit up one of the Wicked Bucks party planners to secure your spot!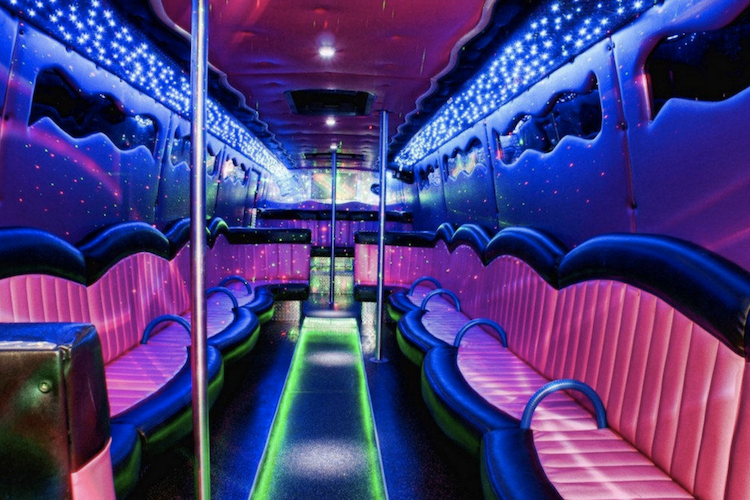 The Wicked Bucks Party Bus tour. Now, we may be a little bias here, but this is truly a killer time! We have many a happy party attendee that can vouch, hurry up and climb aboard the party bus, destination: why only the hottest spots in Sydney of course! Inclusive of your very own private party hosts, drink packages and guaranteed entry all night long baby. Ensure yourself a merry time, because if you've ever experienced drinking on a bus with a load of your best mates, you know… it gets hella rowdy. There is just something about confined moving spaces and alcohol that gets the party going! Blast the hottest beats of the year while you attempt to hold a conversation, or chuck a sneaky backseat boogie.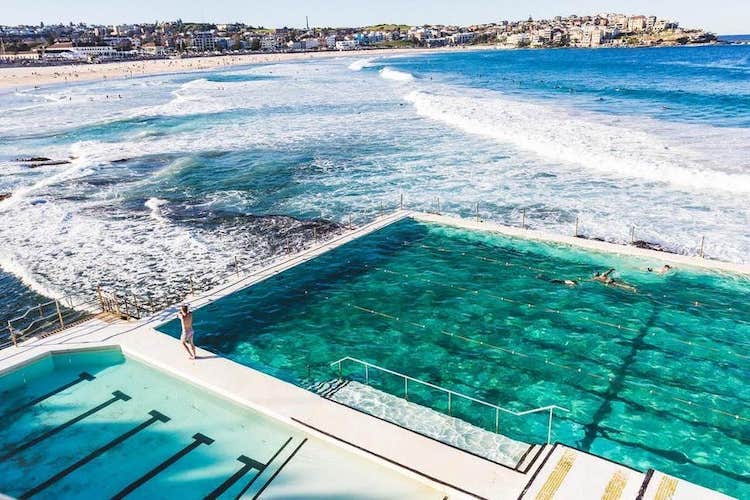 You absolutely must pay the Sydney Icebergs swimming pool a visit while you're in town, if not for the Instagram pic then just for the heck of it! Established way back in 1929 it has fast become a national hotspot for Australia's supermodels, celebrities and well the rest of us! You will soon see why. An aqua blue pool spilling into the Bondi beach waves, it's irresistible! We recommend getting down early before the crowds arrive, or if you're a bit of a peacock by the water then make the most of the crowded serenity! Hells yeah, we recommend slip slop slapping because with all these good looking people around its, ah, gonna get hawt.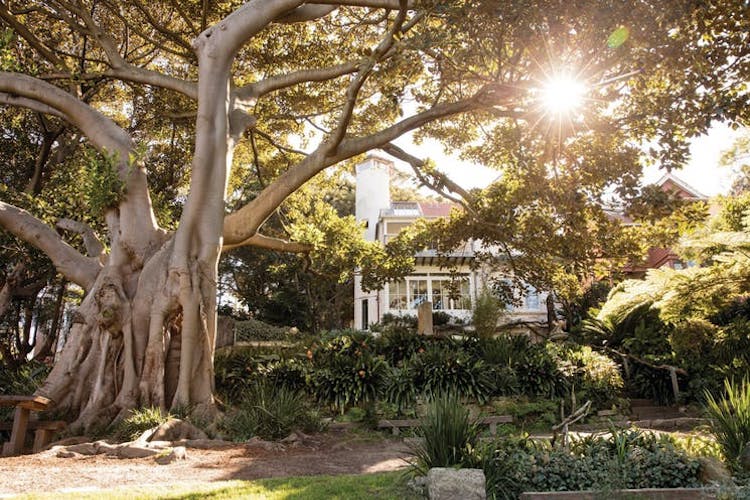 Enjoy Wendy's Secret Garden, in the exclusive Lavender Bay. The name is as sweet as it sounds, like something out of a childhood fairytale, this hidden gem includes full views of the Sydney Harbour Bridge, Australian native plants and eggnormous fig trees. Find yourself catching some salty comments prying to know where and how you found such an alluring (and quiet) picnic spot in the heaving city. This will take your Insta feed to the next level in no time. Oh and we wouldn't judge a sneaky wine or beer to maximise the unwinding experience, you're on holiday after all!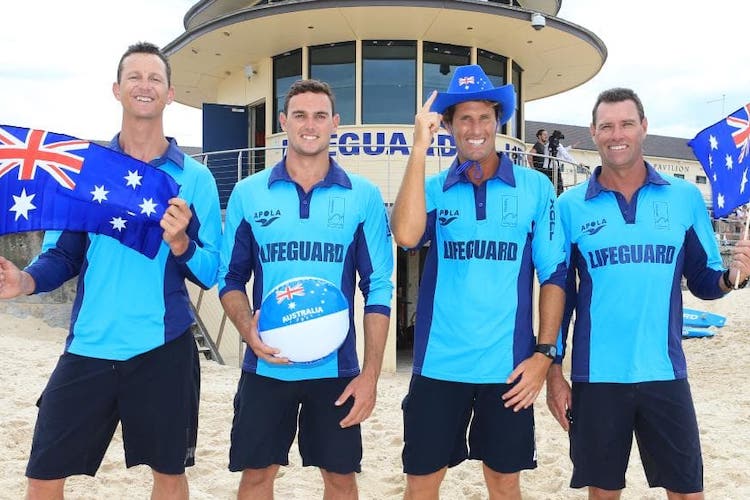 If you've ever seen Bondi Rescue, then you're probably itching at the chance of spotting one of the heroic celebrity lifeguards roaming along the beautiful Bondi Beach, saving lives and whatnot. Oh and don't worry, they will be there! The internationally renowned beach is packed in summer, with wild waters and copious beachfront cafes you have got to tick this off your list. Watch some of the best surfers in the world do their thing, kick back and catch some rays as you breath in the mega vacay vibes that come with a session at Bondi.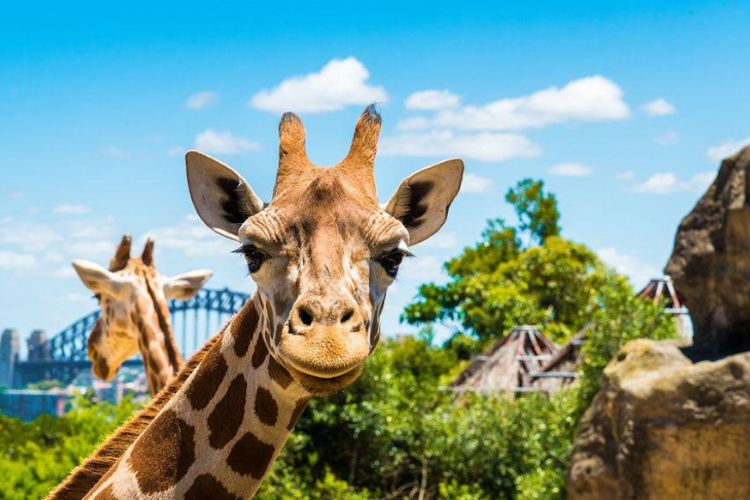 Next up, is a visit to Taronga Zoo! Cuddle a koala, admire a Giraffe and feed an elephant! The non-for-profit zoo is home to a magnitude of exotic animals, working toward a better future for our wildlife. Not to mention the killer views available from any vantage point in the zoo. When is the last time you went to a zoo? It feels just as wondrous and awe inspiring as it did when you were a young gun!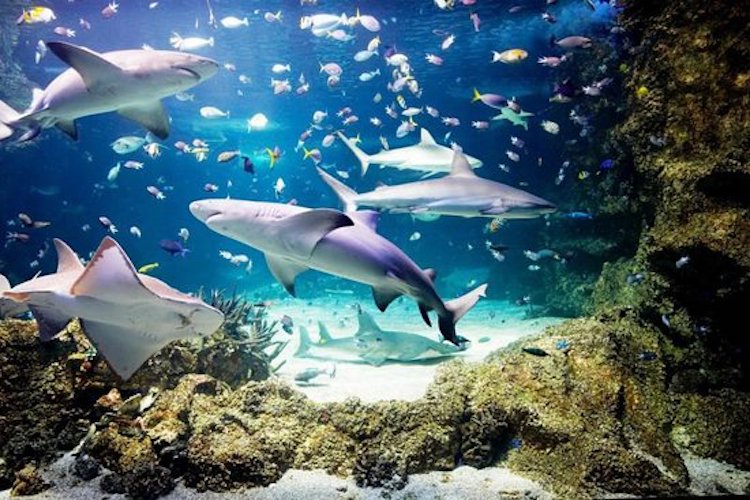 If you're feeling adventurous, then don't you worry Sydney has the perfect remedy to your thrill seeking tendencies. Suit up and slip into the Sea Life Sydney Aquarium for a swim with none other than the big bad SHARKS. Come face to face with the predators of the pacific ocean and engorge yourself with the adrenaline rush of a lifetime. Not for the faint hearted, the only cageless shark diving experience in the region, you'll be screaming out mummy in no time!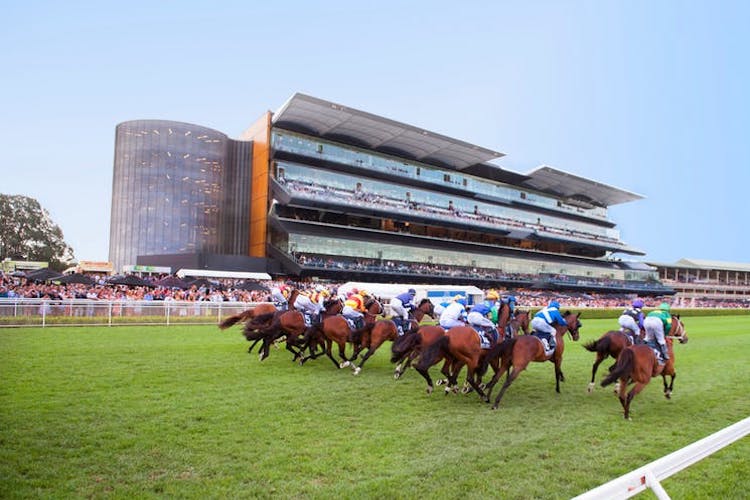 If you and your travel companions are seeking a classy event of sorts. Then get your betting shoes on and head down to the races. With horses running every weekend you're spoilt for choice on who to place your money on. Enjoy some ice cold refreshments track side as you cheer them on and naturally cause a bit of a ruckus as you win big or loose hard. A guaranteed day for it, Sydney's weather should provide. But don't worry, no matter what the beverages will be flowing!
Explore the magnetic nightlife! Sydney has got it going on, with rooftop bars, world class restaurants and a secret pub around every other corner you'd be mad not to sip your way through at least one evening on the town! See what makes this throbbing city so popular and mingle with the locals in the city centre, or head down to the popular Coogee pavilion for a hearty night.
If you can't find what you are looking for here then check out these Sydney Bucks Party ideas for more activities to keep you busy on your party weekend.
So get out and get going, Sydney is waiting to show you a wicked time! Follow this list in any order you please and we can guarantee your trip to Sydney will be jam packed with superb memories and maybe even a few wild stories to take home with you. Oh and if you're visiting anytime soon checkout our best Sydney bucks party accommodation! We hope you have a wild and wonderful vacay in Sydney! Check out our bucks party specials also to take make the most of your booking today.
Further Reading
Top 10 Things to do on the Gold Coast