Fast Car Experiene Queenstown Stag Party Idea
Do you like your rides fast and furious? We've got one hell of a ride that will have you on the edge of your seat in anticipation and leave you screaming for more at the end. A Fast Car Experience in Queenstown will be a ride to remember. If you're even thinking about a trip to New Zealand, the chance of you being an adrenaline junkie is pretty high. 
A Fast Car Experience in Queenstown is a bucket list experience that will leave you absolutely buzzing. Reaching speeds of up to 100 km per hour in under 3 seconds and powered by a 661 hp, 3.9L Twin-Turbo V8, this machine doesn't muck around. You'll be taken for a ride by the professional and experience first hand the beauty of these machines. All the gear is provided, so all you need to do is sit back and hold on for dear life.
5 Reasons to do a Fast Car Experience in Queenstown
Who wasn't a huge Mario Kart fan back in the day? A lap around the track with this V8 car will transport you back to the golden days (minus all the banana peels)
This is a world-circuit that attracts some of the biggest names in the car-racing world every year. When you're in the passenger seat and reaching up to 225 km per hour, you'll feel like you're one of them.
Boys will always be boys – and that means they will always love their toys. The only requirements to take a ride is an age limit of 10-years-old and a height limit of 140cm.
You don't have to be a rev-head to get a kick out of this. Sitting in the passenger seat means you don't have to worry about the actual logistics of flying around the track at that speed. With no responsibility, you can soak in the adrenaline rush.
You might like it fast but no one like finishing early. There are a range of high speed combo packs on offer so you won't need to worry about finishing after the first lap.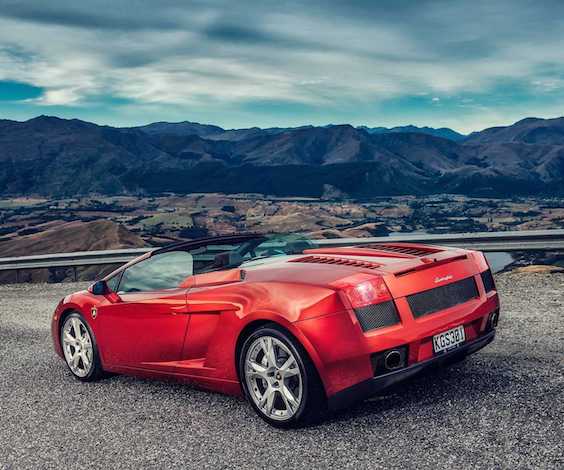 Making the most of your Fast Car Experience in Queenstown
Queenstown is a frenzy of action year round. There is so much going on at the same time that you won't even know where to start looking or how to choose which activity will kick start your Buck's celebrations. Once you've picked your jaw up off the floor and managed to drag your eyes away from the postcard-perfect views, Wicked Bucks has done the hard yards to round out our top picks for this South Island hot spot. If you're looking for a bit of adventure, there are more adrenaline-pumping activities than you can poke a stick out. Choose between riverboarding, fast car experiences, bungee jumping and even luging.
Maybe you're a little more of a night owl? We've got something for you too! Attracting so many tourists year-round means that Queenstown boasts a pumping nightlife scene every night of the week, throughout every month. This is the type of place where you can cut shapes on the d-floor and the only thing putting an end to your night out will be the sunrise. For something a little more in-between, WIcked Bucks can also arrange private boat parties, a customised Buck's Day challenge, a trip to an Ice Bar or a match of Bubble Soccer. The list of possibilities really is (almost) endless! Keen to find out more? Just say the word and Wicked Bucks can make it happen.