Bucks Adventure Playground
If you've been living under a rock for your entire life, we're here to tell you that Rotorua is practically synonymous with fun. The north island town is brimming with action-packed and belly-ache laugh inducing activities and our favourite pick of the lot is Adventure Playground. This incredible venue is where all your childhood dreams come to life, and more. 
No trip to Rotorua is complete without stopping in at Adventure Playground. Situated in the beautiful Mount Ngongotaha region, this thrill-drenched venue spans over rolling farmland, is scattered with native bush and teeming with friendly wildlife. It's the ideal place for anyone looking to satisfy their inner-adrenaline junkie, while also embracing the beautiful scenery. The venue offers 4×4 self- drive buggies, allowing you to tackle 750 acres of rugged terrain on old forestry tracks dating back to the 1930s.
If you're not game enough to get behind the wheel of one of these powerful machines, you can also take things a little slower by hopping in the back seat of a buggy driven by a professional guide. During your time at Adventure Park, you can also opt for a guided horse trek. Let these experienced guides take you across the wild farm land and past spectacular views of Lake Rotorua, the city and beyond.
After snapping enough pictures to last a lifetime (and to leave all your Instagram followers green with envy), why not try your hand at clay shooting? Under the watchful eye of the fully licensed instructors you can test your Xbox skills on real life, moving targets. Armed with a well-stocked 12-gauge semi auto shotgun, this is an activity for all levels of shooter. 
Experience Overview
Unleash your inner child!
Adrenaline fuelled day
You won't possibly be bored with all the options!
Get a Quote
Call for Info
Reasons to choose this activity
Everyone knows that New Zealand scored well in the lottery of good looks. The entire country is characterised by beautiful scenery, idyllic views and a serene atmosphere, and Rotorua is no exception. Adventure Playground is the perfect way to embrace the surrounding beauty, while still satisfying your need for thrills. 
What guy can say no to some action-packed competition with the boys? Split the group into teams and send them head to head on the self-drive buggies or clay shooting field. It's the ultimate way to seperate the boys from the men – and determine who is shouting drinks later that night. 
Nothing compares to the feeling of snagging a win, injecting your system with adrenaline and proving you're the top dog. Adventure Park is more than just a place to channel your inner child-like tendencies, it'll create an epic atmosphere among the boys and set the tone for a killer night to follow. 
While this may be one of the few activities where Wicked Bucks will ask you to hold back on the bevvies, we promise that the beers taste so much sweeter afterwards. Whether you're celebrating a win or attempting to drown your sorrows, these bevvys will be well earned. 
All you need to do is round-up the boys and BYO good vibes. Wicked Bucks will deck you out with all the gear, take care of the logistics and clean up after you too. You could say that we're kinda like your Mum, but please don't – that would just be weird.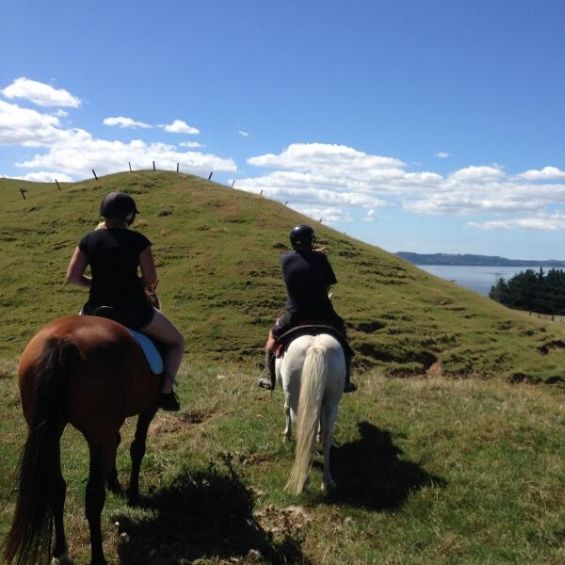 Making the most of the Adventure Playground Rotorua
Rotorua is the epicentre of New Zealand's volcanic landscape. The north island town oozes with seething, steaming geysers and mud pools, which has created a moonscape of vibrant silica terraces and bubbling pons. The town is also interlaced with a rich sense of Maori culture, which is evident in the regular traditional performances, local museums, galleries and overall vibe of the region.
Amid the fizzle and pop of volcanic activity, Rotorua is show-stoppingly beautiful. Imagine rolling green farmland, rugged mountain ranges, a glistening lake and glow worm caves. Fans of The Lord of the Rings and Hobbit films flock to the small town to catch a glimpse of familiar scenes and sets from the iconic movies. The managers of this privately owned farm have faithfully preserved the area, and operated guided tours for movie buffs throughout the year.
Like many Kiwi cities, fast and furious is the flavour of choice for locals. Rotorua is brimming with action-packed and adrenaline-fuelled activities, including everything from cliff diving and white water rafting to parachuting and go kart racing. As you can probably tell, we could brag about Rotorua until the cows come home, but we don't want to bore you like a Grandma with a photo album of her offspring. Instead, we'll let you experience the charming town for yourself.
Use your buck as an excuse to tick Rotorua off your bucket-list and make a lifetime supply of memories along the way. All you need to do is get in touch with the team at Wicked Bucks, and we can make it all happen.