High Speed Go Karting
Start your engines and get ready to battle it out like you're 8-years-old and playing Mario Kart on your Wii with your neighbours on a Tuesday afternoon. While you might not be in primary school anymore and your Mum probably won't be providing the snacks to keep you fuelled, Go Karting is about as close to your favourite childhood pastime as you can get. Rotorua is the ultimate place to hit the track and Wicked Bucks is here to make it happen. 
Don your best red cap and tidy up your moustache, you're about to become Mario for the day. After years of dodging banana peels, smashing the remote in frustration and drifting past Bowser, all those hours on the Xbox are going to come in handy (Wait until your Mum and Girlfriend hear about this one). Wicked Bucks has raced through go-karting tracks across the globe, and we're pretty confident that Rotorua is up there with the best.
Arrive at the trackside with your best game face, and you'll be kitted up in a super-attractive jumpsuit and thrown the keys to your very own set of wheels. The mood will be high, the banter will be flowing and it'll be all fun and games until the green light flashes – then it's every man for himself. Sitting behind the wheel of your purpose-built and custom-designed kart, you'll take on one of the longest and fastest circuits in New Zealand. Stretching for hundreds of metres, you'll be zooming through straights and hairpins that will keep you sitting on the edge of your seat for the entire race.
This isn't an activity for the fainthearted though. The powerful engines will take you from standing still to death defying speeds in a matter of seconds, with plenty of tight turns and obstacles to keep things interesting along the way. There's also room for spectators to watch from the sidelines, and cheer on the winning drivers. Rev those engines and get ready to cackle like your favourite Mario Kart Racer. 
Experience Overview
Race to win, loser buys drinks
These are no toy karts, these are for the big boys!
Adrenaline fuelled activity
Who will come out on top?
Get a Quote
Call for Info
Reasons to choose this activity
Go Karting packs just as much competition and adrenaline as Mario Kart, without any banana peels or lagging video gaming monitors. The action-fuelled sport is every bit as good as your favourite childhood pastime. 
With state-of-the-art and purpose built karts, you'll probably feel like you're featuring on an episode of Top Gear. Put your pedal to the metal and feel the rush of reaching flying speeds in a matter of seconds.
There is nothing like some healthy competition to get the boys excited. Split the party into teams and send them head-to-head on the track. There might not be much more than bragging rights on offer, but it's worth the glory. 
If go karting does nothing else, it'll teach you just how fragile friendship can be when a racetrack is involved. Strengthen your soon-to-be-groom and prepare him for the next chapter of his life by putting his nerves to the test and watching how he acts under pressure. It's guaranteed to provide some killer content for your best man speech too. 
It's an activity that features in plenty of Hollywood blockbusters and is commonly rolled out as the go-to corporate bonding activity. While it's definitely not new, there is a reason this sport has hung around for so long. Give it a try and you'll understand why.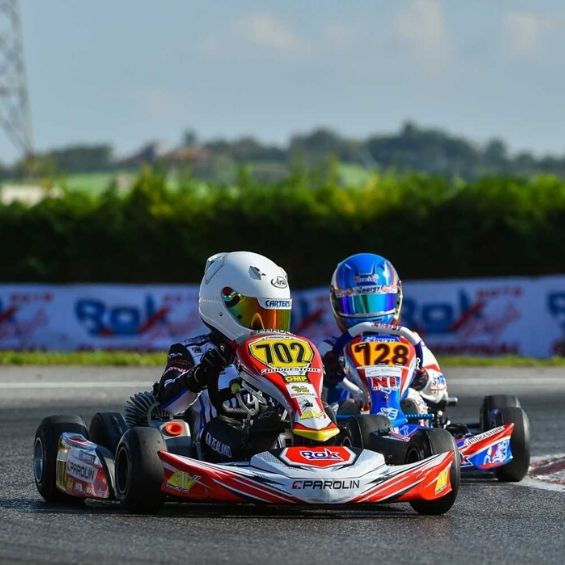 Making the most of Go Karting Rotorua
Rotorua is like that quiet kid in the back of a high school classroom. Not the one that throws paper spitballs at the teachers back but the other one. The underestimated one; the quiet achiever. This destination on New Zealand's North Island is often skipped over by tourists in favour of some of the country's bigger cities. Those people just don't know what they're missing out on. The "little town" is famous for being a hotbed of geothermal activity, which lends itself nicely to a range of natural attractions including steaming spas, spraying geysers, unique architecture and vibrant bodies of water.

While you're spoiled for choice in the nature department, cosmopolitan city-slickers don't miss out either. Rotorua is brimming with world-class restaurants, internationally acclaimed wineries and an abundance of chic cafes and bustling nightclubs. It's the type of place where you'll want to pack your best elasticised pants because you'll definitely be overindulging. In between sipping wine, snacking on sumptuous food and getting your boogie on, you can also sign yourself up for a string of action-based activities.
From skydiving and paragliding to jet boating and bungy jumping, the options are almost endless! Like all quiet achievers, this city will continue to do its thing whether you're there or not. So don't let all the fun happen without you! Rotorua is the perfect destination for your bucks party and Wicked Bucks can make it all happen. Drop us a line and we'll get the ball rolling.