Bucks Escape Room
There is just something so thrilling (and slightly petrifying) about being stuck in a confined room with your buddies, unable to leave until you solve a string of seemingly impossible puzzles. It might sound like the storyline of the newest Hollywood blockbuster but this is something even better. Rotorua is home to one of the best escape rooms that we've ever tried our hand at, and we reckon you're up for the challenge too. 
Whether you're looking to test the Buck's blood pressure, separate the boys from the men in your group or even just prove that you're the sharpest tool in the shed, Rotorua's Escape Adventure House is calling your name. As the country's only escape room, your experience promises to be even more exciting and mysterious than you could ever imagine. Escape Adventure House boasts not one, not two but three rooms, with 60 minutes to solve each mystery.
These puzzles ain't just locks and keys either; every room is decked out with a unique full-sensory theme that will invite you to become part of the story and solve the mysteries from within. The first pick of the bunch is 'One Hell of a Kitchen', which introduces you to a chef with a strange hobby, a sausage with a bite taken out of it and a freezing climate. Can you change your fate before the timer runs out?
If you think you've missed your calling as a top-secret spy, 'Catch Me If You Can' is the puzzle for you. This room is your opportunity to showcase your unique skills and talent while finding and delivering a $5million pearl diamond necklace. Do you think you're up for the job? The final room on offer is 'Stripclub Escape R18', where you'll need to strip your senses and rely on your basic instinct to return. We don't want to give too much of the excitement away, so you'll just need to see it for yourself. 
Experience Overview
Bond together as you try to outsmart the Escape House
Work up a sweat and getting your heart pumpin
Showcase your unique skills and talent
Get a Quote
Call for Info
Reasons to choose this activity
An Escape Room is probably the easiest, quickest and most interactive way to set an epic vibe for your party. Having a common goal such as narrowly avoiding death at the hands of a crazed chef makes the rest of your time together that much more exciting. 
Bucks Parties are generally not associated with healthy activities, healthy eating or really just anything health-related. But with the amount of booze and servings of dude-food that you're likely to indulge in, you might actually be looking for a little something to keep your body moving. Escape Adventure House is so immersive, thrilling and fast-paced that you won't even realise that you're working up a sweat and getting your heart pumping. 
When everyone in the group is working towards a mutual objective, you'll find that you're bonding over seemingly insignificant things. It's a great way to bring the entire clan together and break down all those awkward barriers before the big day. 
The soon-to-be-groom is preparing to enter the next stage of his life and his housework, general hygiene and eating habits are probably going to need to ramp up a fair bit to meet the expectations of his fiance. Ease him into it by improving his attention to detail with an escape room. 
Escape Adventure House is a good laugh for everyone involved. Whether you're leading the group, managing the fiery debates or just watching from afar, you'll be treated to a supply of belly-ache inducing laughs and a lifetime supply of memories.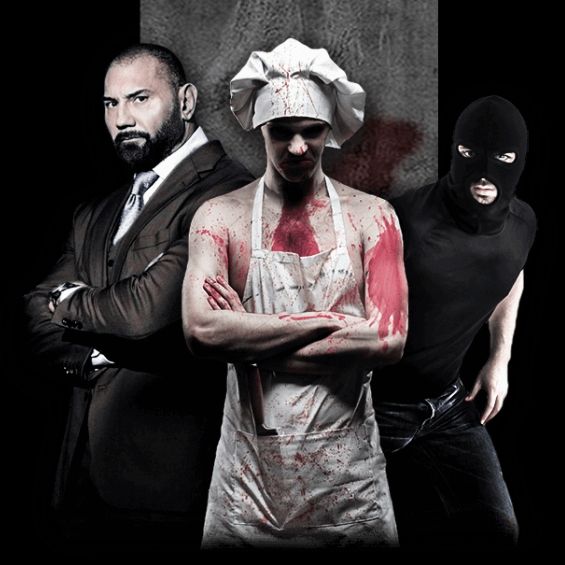 Making the most of Escape Adventure House Rotorua
Rotorua is compact, cosy and central. The New Zealand north island city is internationally renowned for being one of the most beautiful destinations in the country, which is probably why tourists are starting to flock to the geothermal hotspot. The region is a bubbling cauldron of volcanic activity, meaning you can spend your days at hot springs, spraying geysers, expansive craters, sulphur flats or brightly coloured pools.
Beyond the fizzle and pop of volcano action, the Rotorua landscape can only be described as idyllic. Rolling farmlands, lush forests, staggering mountains and gushing rivers are so perfect, you'll be trying to pinch yourself back to reality. This scenery is the perfect backdrop for getting your adrenaline-fix, with paragliding, skydiving and bungee jumping just a few of the options on offer. The perfect way to finish an epic day of exploring is with a cold beer at one of the local craft breweries of a delicious wine from a world-class winery. Amped and ready to go, you can take your pick from several groovy nightclubs, funky bars and bustling pubs. The only thing putting an end to your night out in Rotorua will be the sunrise.
Rotorua is exactly what your buck is missing in his life, even if he doesn't know it yet. Give him the surprise of a life and throw him a Rotorua style celebration. Wicked Bucks can bring all his dreams to life, and we'll even let you take the credit.