Paintball Skirmish
Listen up boys, this is a full-load of ball action. We're talking fast-paced, adrenaline-packed, sweat-inducing and tear-jerking. Paintball is the one and only time your Missus will let you off the hook for scoring some action with someone else. The Rotorua course is about as good as they come, so it's a pretty good hall pass in our books!
Paintballing is one of those things that always features as the corporate bonding activity in rom-coms, dramas and Hollywood blockbusters. While many people associate it with a way to act on your age-old grudges against your girlfriend's boss or childhood frenemy, this growing sport is much more than that. Paintball is just like a box of chocolate, you just never know what you're going to get!
After donning your stylish (op-shop looking) jumpsuit, you'll be hooked up with a state-of-the-art gun and bulk paintballs, before you're led to the starting gate. Once the hooter sounds and the gates open, it's every man for himself. Bring out everything you've learnt from your Xbox days, as you commando roll, sprint, hide and maneuver your way across the acres of pro-level playing field.
The aim of the game is to take out as many players as possible from the opposing team – oh and prove to your mates that you've still got what it takes. The course itself is open to players of all abilities and is up there with the best paintballing venues in the world. We'll even throw in a complimentary lunch or give you free reign of the free BBQ.  The venue only books two games a day so there is plenty of time for you to enjoy your session on one of the three different fields. 
Experience Overview
Ready, aim, fire!
Plan an attack on the Buck
Variety of missions
Elaborate playing fields
Protective gear included
Find out who is the sharpest shooter
Get a Quote
Call for Info
Reasons to do a bucks paintball skirmish in Rotorua
Drop in for a few hours or stay for the day. Paintballing in Rotorua is as flexible as a yoga teacher. You might plan on just being there for the morning but once you start playing the hours will fly by. 
There is nothing like a bit of action-packed sport and a huge spread of dude food to bring the gang together. This fast-paced activity is the perfect opportunity to break down any awkwardness between party-goers and set the standard for an epic celebration with all of the soon-to-be-groom's nearest and dearest. 
Pretty much anyone can get in on the action at Rotorua Paintball. The only requirement is that you're older than 10-years and that you BYO good vibes. Even your Grandpa Joe and his brother Jim can roll around and join in the fun. 
Paintball Rotorua offers a variety of scenario game packages. There are three different courses with a selection of different challenges associated with each. These experiences cater to everyone from budding champions to absolute rookies, so it's pretty much guaranteed to tick all of your boxes. 
It's wild, it's tough and you'll probably snag some gnarly bruises but Wicked Bucks is more obsessed with safety than your niece is with the movie Frozen. We take every precaution to ensure that you can satisfy your inner adrenaline junkie in a safe, controlled and secure environment.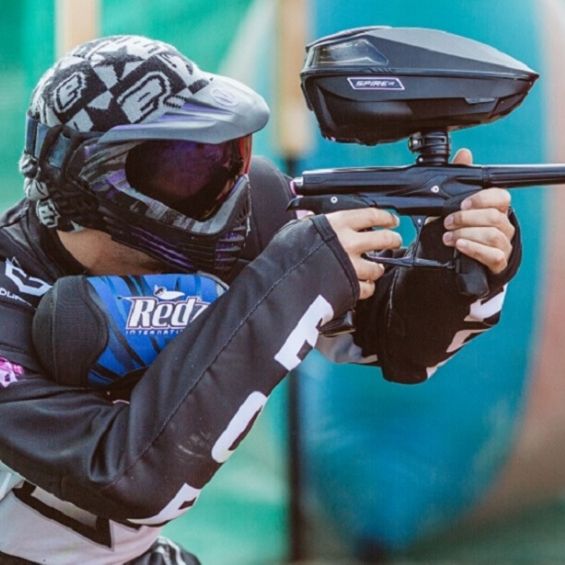 Making the most of bucks Paintball in Rotorua
Rotorua is generally recognised for its unique sulfur scent and range of volcanic related activities but this north island destination boasts a string of attractive qualities beyond it's volcanic activity. We're talking technicoloured pools, serene treetop walks, a drool-worthy foodie scene and plenty of must-do adrenaline-fuelled activities.
True to the Kiwi spirit, Rotorua locals are renowned for being a pretty welcoming and friendly bunch that are always looking for newcomers to join in on the festivities. It's the type of place where you can hop, skip and jump your way between bustling bars, grunge pubs and chic restaurants every night of the week. If you like to consider yourself a bit of a groover, there are also a few dancefloors which pack out every weekend. After a big night out on the town, you can recover by soaking up the region's idyllic views on a 10-minute ride up to the summit of Mount Ngongotaha before racing down on a light toboggan.
Sounds like your cuppa tea? Of course it does! The team at Wicked Bucks are the self-titled experts on all things Rotorua and we'll happily share our insider knowledge in honour of the man-of-the-hour. Throw you Buck a send-off that everyone will still be talking about in years to come. If you want to do the job properly, a Wicked Bucks celebration is the only way to do it.