Bucks Golf Day with the Lads
If you and your buddies fancy yourselves to be budding Tiger Woods', Wicked Bucks has you covered. Grab the keys to your premium caddy, bring some bevvies for the trip and get ready to smash it on the greens of Rotorua for an entire day. There's seriously nothing better than good weather, great ball action and fantastic company. Seriously, nothing compares.
Golf is only fun if you get to zoom around on the course in a high-speed kart, laugh at the buck's weak attempt to score and sink cold beers along the way. Luckily, this isn't our first rodeo, and Wicked Bucks has enough experience and connections to throw the best day out on the greens.
The Rotorua Golf Club is located just out of the city centre and is among the world's best. The lush greens and fresh air are accompanied by uninterrupted views across the lakes, native bushland and beyond.
Once arriving at the clubhouse, you'll be decked out with a motorised golf cart, club hire and a beautiful string of women to cheer you along. Then it's time to hit the course and tee-off in style! With 18-holes world-class holes to take on, you'll just need to focus on getting those holes in one and getting one under on your mates.
Whether you've got the skills of a Golfing Pro-Am player or you're an absolute sporting kook, hooning around at full throttle in your motorised caddy will make you feel like a pro in no time at all. After making your way through the course, you'll retire to the clubhouse for some celebratory (or commiserative) beers and a hearty spread of dude-food. It's an all-inclusive golfing experience, and it's your opportunity to prove to the lads that you've got what it takes. 
Experience Overview
Great way to get into the swing of things
Golf club and cart hire
Bit of competitive rivalry to kick start the bucks weekend
Time to par-tee!
Get a Quote
Call for Info
Reasons to choose this activity
Golf is probably the most manly of sports. It might not be immediately apartments from watching professional golfers, as the matching polo shirts, dull slacks and grandpa-style shoes can be a little off putting. But for the everyday bloke, golf requires far more than just 2 balls. 
This is quite possibly the most social sport on offer in the entire world. Golfers are renowned for being ultra friendly with everyone (Tiger Woods, we're looking at you) and there are few other sports that can be played with a beer in hand. Get around the fun, bring the lads together and go for a hit of golf! It's really as simple as that. 
If you're a guy that doesn't crave regular, good quality and rewarding ball action, you're obviously lying. There is not a single man that could say it's one of the biggest joys in life. This is a rare opportunity for you to experience the ultimate ball action, without getting in trouble from your Missus. 
Ahh, the fresh air, the beautiful views, the perfectly manicured lawns – we can practically hear Darryl Kerrigan sighing "feeling the serenity". A full-day of golfing action in Rotorua is the perfect way to embrace the local scenery, without having to work up too much of a sweat!
Golf is a sport that is commonly associated with retirees or ageing corporates, which means you've got plenty of years of this sport to look forward to! Start your training now and build up your skills so that you're ready to take the game by storm when it's your time to shine.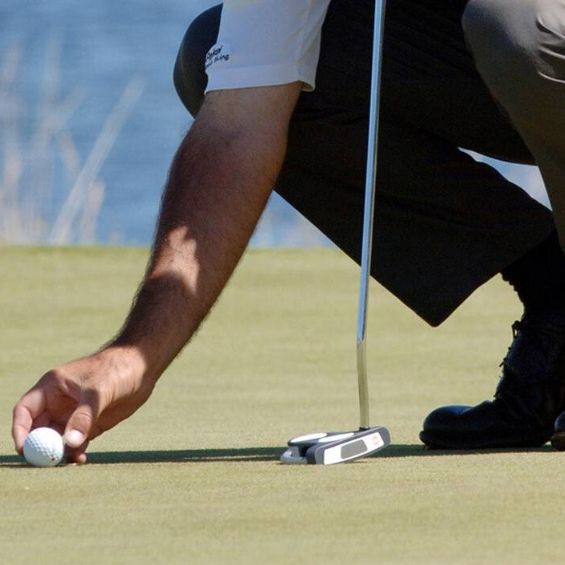 Making the most of a Golf Day in Rotorua
From the moment you step foot inside Rotorua, you'll understand what all of the hype is about. This city on the North Island of New Zealand is bubbling with activity – literally! The charming destination sits upon a cauldron of volcanic movement, and the legacy of this geothermal activity is interlaced into almost every aspect of the region.
The string of natural wonders that are produced by this epidemic includes everything from spraying geysers, vibrant pools, steaming springs and whimsical architecture. While these features are one of the main attractions for tourists across the globe, the local Kiwi people are also internationally-recognised for their deep connection to Maori culture. You can buy authentic Maori carvings, watching traditional Haka performances or learn about the bygone era at the museums or galleries.
The night owls of your group will be pleased to hear that Rotorua punches well-above its weight in the entertainment and hospitality sector. The overgrown town presents a sumptuous array of restaurants, cafes, bars and pubs, which all take advantage of the abundance of local produce. A string of world-class wineries and craft breweries are also starting to take off, which means you can overindulge in plenty of delicious booze. Visit in summer for a temperate escape, or pack your layers to embrace the wonderland during winter, Rotorua is a year-round destination for dudes from all walks of life.
Wicked Bucks has all the tips and tricks to ensure you get the most out of your time in this beautiful city, and all you need to do is say the word, and we'll make it happen! Show your Buck some love and shower him in true Rotorua style!