Foot Golf Sydney Bucks Party Idea
Move aside golf-nuts: we're upping the standards for your slow-paced sport. It's time to strap on your shoes, whip out your score-cards and prep your trash talk (the trashier the better), because Foot Golf is the newest kid on the block. Golf is no longer just reserved for geriatrics, yummy mummies and annual corporate charity events. With a few minor tweaks, we've got a game that will keep everyone coming back for more. 
Foot Golf is just like regularly golf except that players use a football instead of a golf ball and the ball is kicked rather than struck with a club towards a larger cup in place of the usual golf hole…So yeah, it's actually not that much like golf. The objective of this combination of soccer and football is to kick the ball into the hole in the least amount of kicks. Sound like a hoot? That's because it is. Copy and paste this page straight into your group chat and forward it to the lads, because Foot Golf is here and it is going off. 
Experience Overview
18 or 9 Holes of Foot Golf
Use your feet instead of swinging
Latest new trending activity
Balls included
Get a Quote
Call for Info
5 Reasons to do Foot Golf in Sydney
You may have once associated golf with just your Grandpa's Sunday pastime. But with these few minor (okay, maybe slightly more than minor) changes, it's now completely acceptable to incorporate this sport into the life of a fit young fella, like yourself.  
How many sports can you play with a bevvy in hand? Foot golf is best served with a side of cold beer or even a champers. 
There will be so much intense competition going on here that you won't want to leave. Whether you opt for a 9-hole game or commit to the full 18 holes, you'll have plenty of time to moozy your way around the green and soak in the serenity. 
Foot Golf literally a combination of two much loved sports. You'll combine the ball-techniques of golf with the fast-paced action of soccer. If that's not a winning combination, we're not sure what is. 
Unlike your Saturday date night with the missus, there is no dress code for this event. As long as you're wearing enclosed shoes, we'll let you run a-muck on the course. 
Read More: Top Things to do in Sydney | Sydney Bucks Party Ideas | Sydney Bucks Party Accommodation | Sydney Bucks Party Packages | Bucks Party Games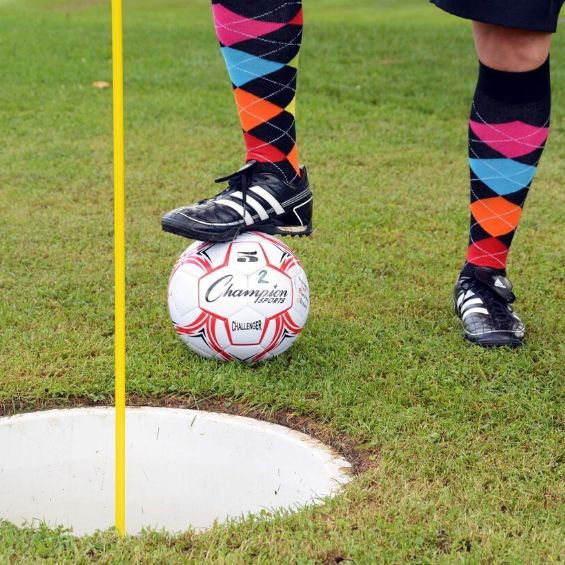 Making the most of Footgolf in Sydney
Sydney is home to many things. It's the host city to the world famous Bondi Beach, iconic Sydney Opera House and dazzling-by-night Harbour Bridge. But there is so much more to this East Coast hub than these tourists landmarks. There is never a dull moment in Sydney. From nature walks to thrilling adventure activities, nights out at the theatre to sunset drinks on the coast. Your days can be filled with adventures, adrenaline and exploration Once the sun goes down, Sydney-siders know how to have fun. Attracting thousands of tourists from around the globe every year, means the nightlife is bustling every night of the week.
Whether you're looking for a quiet pub, a funky bar, an underground club or a beachfront bistro – Sydney has it for you. If you're not packing your bags already, we'll pack them for you. Wicked Bucks is the specialists for Bachelor Parties and we promise to deliver an experience to remember… or not, depending on how blurry your nights get.