Whisky Tasting Sydney Bucks Party Idea
A banana is 105 calories. A shot of whiskey is 80 calories. It doesn't take a genius to make the right decision. Whiskey Tasting is the only activity we can promise you'll have a glass half-empty. Wicked Bucks are the (self-awarded) Whiskey Tasting experts. We are as passionate and knowledgeable about the dark golden liquid as wine lovers are about fermented grape juice.
Whether you are one of these obsessives, a hobbyist, or just a casual drinker, there is no doubt a lot of enjoyment to be had from sitting down in an atmospheric locale where there is a vast range of whisky options available and old hands to help guide you through them.  Even if you're a whisky ignoramus, you'll leave with a new found appreciation.
Experience Overview
Add a touch of class to your Bucks weekend
5 different whiskeys
Guided tastings
Expert bar staff
Manliest drink on offer
Satisfy the pallet
Master distillers
Get a Quote
Call for Info
5 Reasons to do a Whiskey Tasting in Sydney
If you've never dreamt of living a day in the life of Suits' Harvey Specter, you're either lying or living in denial. While you're sipping your way through the ridgy-didge whisky bars of Sydney, you'll feel like you're a high flying New Yorker.
Sydney Whiskey Bars take their whiskey very seriously. If these venues were a YouTube video, they would be Gangnam Style or Charlie Bit My Finger – They are just so iconic.  They'll also undoubtedly produce a rootin' tootin' good time for anyone.
Even if Whiskey isn't your cup of tea, these venues also have small-but mighty cocktail lists (back to familiar territory), plus a selection of wines and beer on tap.
Drinking the hard stuff is the manly thing to do. Have your drink how women like their men – Strong and mature.
You can do it any way you like it. Whiskey can be drunk neat, with ice or in a cocktail. The way you drink it can changes the taste so can play around until you find the style that hits your sweet spot.  
Read More: Top Things to do in Sydney | Sydney Bucks Party Ideas | Sydney Bucks Party Accommodation | Sydney Bucks Party Packages | Bucks Party Games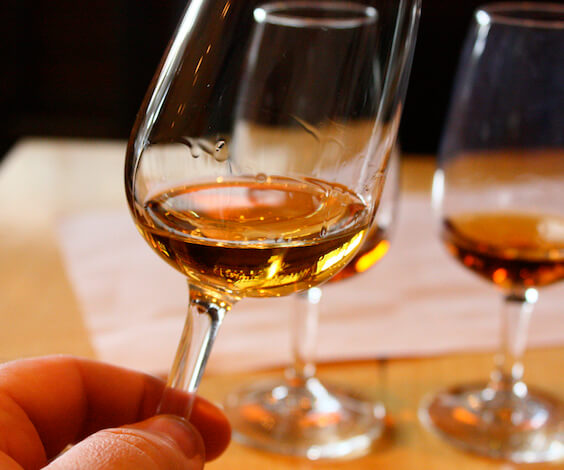 Making the most of your Whiskey Tasting in Sydney
Australia's Capital of Fun, Sydney, is well known for its thriving nightlife scene and an endless list of Masterchef quality restaurants. Why not take part in some late night bar hopping, to get the real local experience?
If you're not so much of a night owl, Sydney has you covered too. With Instagram-worthy scenes around every corner, the postcard-perfect beaches, iconic harbour and lush national parks, will have your followers salivating in envy.
Wicked Bucks has plenty of activities to keep your inner child happy too so get in touch with our specialist party planners today for a custom bucks party package.
Alternative day bucks party ideas options:
Sydney Go-Karting: Whip out your red cap and tidy up your moustache, today you'll be known as Mario! When you're on the Go-Karting track, you'll feel like you're racing down Rainbow Valley and trying to avoid banana peels.
Sydney Bubble Soccer: What's round, squishy and fun to play with? Indoor Bubble Soccer, of course! Indoor Bubble Soccer will have you rolling around and banging into people like you've got no worries.
Sydney Golf Day: Whether you've got a knack for swinging a driver or not, a day out on the green will keep everyone pleased. You can bang it hard, slip it in slowly and have some unforgettable ball action with a Wicked Bucks Golf Day.