Poker Party Taupo Stag Party Idea
Do you like to consider yourself a bit of a card shark? At a Wicked Bucks Poker Party you can show off those skills and maybe even score yourself some hefty dough. Start perfecting your poker face because this is going to be a night to remember. A Bucks Party is no ordinary party. A few games of billiards at your local is just not going to suffice for this special occasion. Before you go and get your knickers in a knot, we've found the perfect solution – a Poker Party.
It's always a great idea to insert some games and a healthy dose of competition with the guys. Our in-room or private venue events include poker tables, a multitude of games, a wide range of bars and of course, some lingerie-clad waitress to top it all off. It really is as good as it comes! When it comes to throwing a bucks party you'll never forget, a Taupo Poker Party is an absolute no-brainer. 
Experience Overview
Private venue or In Apartment options
Topless dealer included
Waitress included
Poker table and chips provided
Professional setup
Get a Quote
Call for Info
5 Reasons to do a Poker Party in Taupo
A Bucks Poker Party can be customised to suit everyone. Whether it's a chilled night playing cards with the boys or a full-on package with strippers, topless poker dealers and a free-flow of alcohol – we have something on offer for you. 
You don't need to be a Black Jack whiz to have a ball at a Poker Party. From teaching the basics to the newbies or keeping an eye on the card counters, the Wicked Bucks team will keep the event rolling all night long. 
If you want to step it up a notch, we have a line of lingerie-clad ladies, basically begging to give you a show! All you need to do is say the word and we can make it happen. 
Poker is just where it starts. This party will also include a beer pong table, plenty of drinks and an endless supply of dude food. 
A Poker Party is basically a Bucks Night staple. Don't miss this opportunity to show your mates what you've got. You might even score some winnings to take home.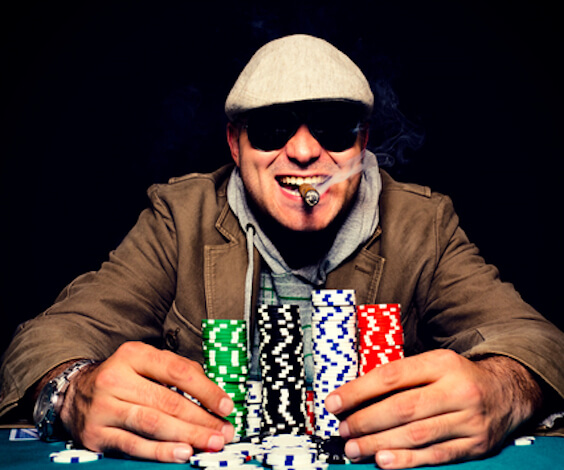 Making the most of a Poker Party in Taupo
Pronounced "Toe-Paw" by the locals, Taupo might just be New Zealand's best kept secret. This North Island destination is nestled between Australasia's biggest lake and the picturesque Mount Tauhara. With so many natural icons to explore, it is the ultimate destination for any David Attenborough enthusiasts. To put it in layman's terms, you won't run out of things to do in Taupo.
It's the type of place you can spend your morning hiking or biking through the hills, make a stop for some water-sports before lunch and spend the afternoon soaking in hot thermal springs. On top of all of that, Taupo also has quite the nightlife scene too. There aren't many small, lakeside towns that can offer so much buzz, without the hustle and bustle of a major city. What are you waiting for?! A Wicked Bucks Party in Taupo is the answer – regardless of what the question is.