Bucks Laser Tag Tauranga
Despite the fact that your buddy's wedding is creeping closer, you're still not the sophisticated, mature, ripe being that you think you are. If you've been searching the web for activities that are another excuse to forget your adult responsibilities, you've come to the right place. Wicked Bucks Laser Tag is your opportunity to feel like you're basically just a giant kid – because let's be real, you kinda are. 
Like a little kid in a lolly shop, once you start playing Laser Tag with Wicked Bucks, you just won't want to stop. Nothing says "big kid" like chasing your mates, shooting them with fake guns and jumping around like you've been drinking red cordial for a week. Laser Tag is a game that requires ingenuity, speed and tactics, with plenty of commando rolls thrown in too.
The game takes place in a dark multi-level maze and from the moment you step foot onto the battlefield you'll be surrounded by smoke, sounds, space-inspired lighting and mesmerising visual effects. Think of a Hollywood SciFI blockbuster, but in real life. Before the hooter sounds, you'll have dozens of missions to choose from, including everything from a simple "Capture the Flag" to a more complex adventure tactic.
Kitted up in your Special Forces gear and armed with your choice of weapon, once the siren sounds there is no looking back. This is when your survival instinct takes over. You can get pay back on the Buck, target his annoying cousin or just prove that you're the true man of the group. Don't hold back because it's kill or be killed. 
Experience Overview
Paintball without the bruises
Laser Gun included
Futuristic battle grounds
Score big and go home
Get a Quote
Call for Info
Reasons to choose this activity
Remember the times when you and your mates could lay around playing Xbox all day, only pausing to reply to the text from your girlfriend of the week? It was a simpler time when your biggest concern was probably choosing which snacks you would munch on or how you were going to beat your buddies in FIFA. Laser Tag is your chance to reminisce on the good old days and do it all again – one last time. 
After you've fought until death, deactivated the opposing team's home base and worked up a sweat, you'll be well and truly ready for a feed. Whether your celebrating a win or drowning your sorrows, Laser Tag sets the tone for an epic night to follow. 
Just like all the best things in life, laser tag is hands-on, interactive and fun loving. Unlike most other things of that nature, this sport doesn't ask for expensive jewellery or fancy dinners in return. 
While it's a game that you probably played throughout your childhood, Wicked Bucks laser tag isn't for the faint hearted. This realistic and high-tech venue will make you feel like you've been transported into another world. 
Bucks Parties are practically synonymous with greasy feeds and plenty of booze. We've all been there so we won't judge you. However, laser tag is a great way to burn off a few of those naughty treats without even realising it – which is a great excuse for a drink afterwards.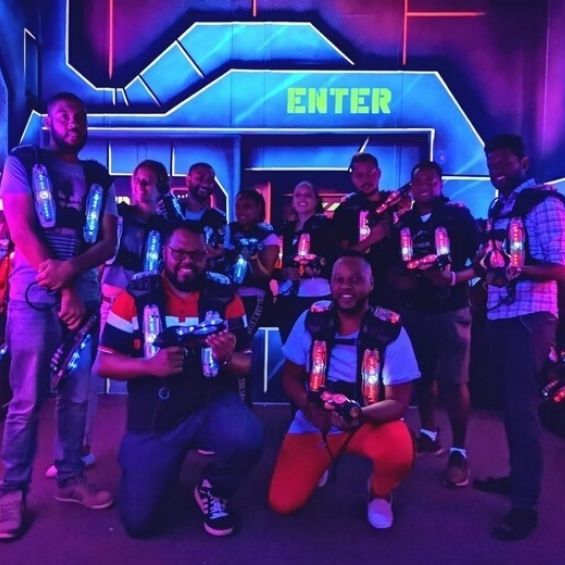 Making the most of Laser Tag Tauranga
Tee-ing up the ultimate bucks party isn't as easy as it might sound. It's likely that your group of party-goers will come in more flavours than an ice cream store and are as disorganised as a school yard sporting competition. Before you throw a tantrum and drown your sorrows in beer (save that for the actual party), Wicked Bucks has the solution for you.
Let us introduce: Tauranga. This North Island destination is a glorious hub of natural beauty and city culture. Scores of national parks and walking trails surround the city centre, often winding around the idyllic stretch of golden coastline. This landscape is the perfect backdrop for a range of outdoor activities, including all the adrenaline-filled favourites.
The night-owls of the group will also be impressed with the city's offerings, as the range of restaurants, bars, cafes and clubs rival that of a much bigger city. It's the type of place where you can effortlessly jump from brunch to a brewery tour, before visiting a fine-dining restaurant and finishing up at a rooftop bar. Known for its welcoming and lively local community, the other patrons at these venues are always looking for new faces to party with them. We suggest starting early and expecting a late finish, because Tauranga doesn't know the meaning of a quiet one in.
So there you have it, the solution to all your worries. It does get even better though. Wicked Bucks is here to do all the hard yards for you, so that you can kick back and enjoy the time with your buddies.