Cocktail Classes
Nothing says "PARTY TIME" like a cocktail session. While you might try and whip up your own concoctions at home, unless you're a bartender they're probably more of an alcohol-drenched disaster. We're about to change that. Get ready to shake, drink and fiesta with Wicked Bucks and our iconic margarita cocktail class in Tauranga.
Tequila, tacos and mexican music are three of our favourite things. They're practically the ingredients to a happy life – forget anyone that tries to tell you the answer is actually a "happy wife" because this combination will inject your wife with a child-like glee. Wicked Bucks' margarita cocktail class is about to reject any ideas you might have previously associated with the iconic spirit.

Tequila isn't just for broke uni students, looking to get DRUNK AF, ASAP. It's the key addition to a killer cocktail. After being greeted at the door with a drink on arrival (your choice of beer, wine or bubbles), you'll jump straight into an introduction and demonstration from the mexican fiesta experts.
They'll teach you how to shake it, mix it and stir it, until you've got a perfectly combined margarita.
This isn't one of those "look but don't touch" situations either. You'll get to taste the selection of cocktails too. Don't settle in and get too comfortable though, you're about to be put to the test. Once the demonstration is over and you've sipped your way through the samples, a regular margarita is your first test. Cups, bottles and trays of all sizes will make you feel like you've been transported back to your high school science class, but the backing Mexican music is a festive touch.
Mixing the limes, salt, tequila and secret ingredients, you can proudly say you've made your first "real homemade" margarita. As you sip away on your smooth drink, the food will start rolling in. Canapes, snacks and all kinds of mexican treats will cover every space in front of you. It'll be like all your Christmases came at once. 
Experience Overview
Taste test, drink, and create the perfect cocktail
90-minute Margarita Master Class
Impress the missus with your new cocktail skills
Good booze and great fare
Get a Quote
Call for Info
Reasons to choose this activity
A margarita cocktail class is the lesson you never knew you needed. You won't just get to taste a range of crafty and drool-worthy cocktails, you'll also learn how to whip up a masterpiece yourself. With these sorts of skills, you'll never go thirsty again. 
Margaritas are an all time favourite and classic addition to any party. Whipping out these skills at your next home dinner is the ultimate way to impress your in-laws, wow your employer or just show off to your neighbours. 
Over the course of a 90-minute margarita master class, you'll gain a newfound appreciation for your favourite uni-spirit (although this is not the low budget, bottom shelf variety) and you'll leave with a twinkle in your eye. That sparkle could be from the alcohol consumed but we prefer to think of it as the signature of a good night with mates. 
Everyone loves a fiesta! You don't need to be mexican to get in on this fun. It's up beat, lively and oh-so delicious. It's practically our dream celebration. 
Every guy has two main loves in his life: Good booze and great fare. A Wicked Bucks margarita cocktail class will combine all those things into one tasty night out with the boys.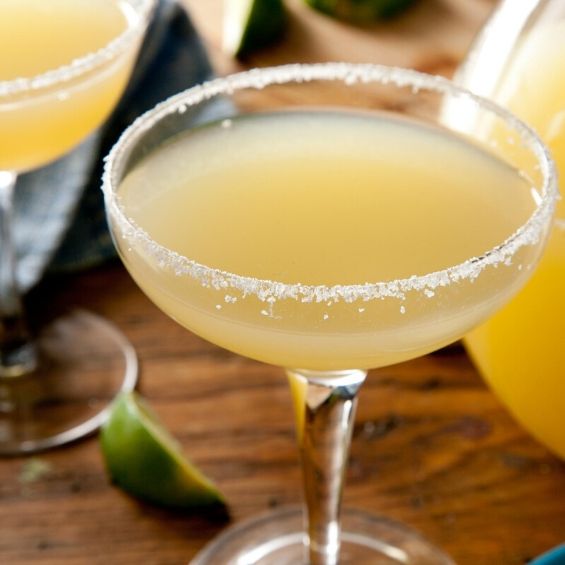 Making the most of Margarita Cocktail Class Tauranga
Are you looking for a reason to visit Tauranga? If you're even bothering to ask that question, you've obviously never visited the North Island destination. As New Zealand's 5th largest city, there are a seemingly endless number of reasons that you should put this harbourside spot at the top of your bucket-list.
Downtown Tauranga may look quite small, but it definitely punches above its weight. This is where you can walk along the waterfront to see boats bobbing in the bright blue waters, amble through the plaza to marvel at the tranquil CBD or even try to spot the statues from the iconic children's book, Hairy Mclary.
Just a short drive from the city centre is all it takes to reach internationally-recognised and pinch-worthy natural vistas. Imagine a lush green forest contrasting against a crystal clear ocean, with a rugged cliff face in between. This is the perfect backdrop for a range of adrenaline-based activities, including everything from surfing and scuba diving to parasailing and kayaking. True to the bucks spirit, there are no shortage of nightlife options either.
Pubs, clubs, bars and restaurants go off every night of the week, often boasting themed nights or live gigs. It's the type of place where you can easily lose track of time and the only thing putting an end to your night will be the sunrise. Call us biased, but Tauranga might just be our favourite place, EVER. Experience the magic, soak in the beauty and hit the party scene with Wicked Bucks. It's the winning combination for an epic bucks party celebration.