The Hobbit Movie Set Experience
Have you ever dreamt of being a Hollywood celebrity? Of walking down the street and being recognised by passersby? For starring in a film that practically defined the childhood of an entire generation? You probably were thinking something along the lines of Leonardo DiCaprio or Brad Pitt. While we can't offer you a glimpse of that type of Hollywood glam, we can give you a taste of life as a Hobbit. A Set Tour of The Hobbit is your chance to dive deep on the movie trilogy and discover how this iconic blockbuster was brought to life. 
New Zealand became internationally recognised as the "Middle Earth" of JRR Tolkien's famous books since the release of the Lord of the Rings film trilogy. The country is scattered with spots that are recognisable from iconic scenes, as many different regions were transformed into sets for the three movies. Tauranga is just a hop, skip and a jump away from the main set, which is located near a small town called Matamata.
Situated on a picturesque private farm, the Hobbiton Movie Set is just as realistic and intricate as the movies themselves. Your exclusive tour will take you to see the famous Hobbit holes, along with the Mill and The Green Dragon and other sights you'll recognise from the films.
During your guided tour of this carefully created location, you'll also gain a behind-the-scenes glimpse of how the farmland was transformed into a living, breathing slice of Middle-earth. After covering the entire farm, your tour will then take you for a boat ride through the Glowworm Grotto, where you will drift along the underground river and be surrounded by sparkling glow worms.
This tour is the prime opportunity to crack a joke about the soon-to-be-groom's resemblance to the creatures, or to pick on the unfortunate short dude in your group. It's a once in a lifetime experience to taste the magic of Hollywood, without actually being in Los Angeles city. 
Experience Overview
Geek out as you go BTS
See where The Hobbit and LOTR was filmed
Includes lunch at the Green Dragon Inn
Glowworm Grotto experience
Once in a Hollywood lifetime experience
Get a Quote
Call for Info
Reasons to choose this activity
Whether you like to admit it to yourself or not, we all have an inner nerd. The Hobbit Movie Set Tour is practically guaranteed to channel all your geeky tendencies and satisfy your geeky side. It's a BTS glimpse at one of the greatest movies of all time and we're willing to showcase our inner nerd for that. 
You won't just get to see how this movie was brought to life but you'll also get to experience life as a Hobbit. Your private tour through the movie set includes a delicious lunch at the Green Dragon Inn. 
There are few places in the world outside of Hollywood, where you can experience the magic. The Hobbit Movie Set Tour is one of those rare opportunities. It's a place that celebrates the craftsmanship of cinematics yet doesn't require the long haul flight. 
Nothing compares to the excitement when you spot a sight that you recognise from the films. It's like being an unsupervised kid in a lolly shop and we're totally not mad about it. 
Your buddy is preparing to walk down the aisle and sign himself up for a lifetime of Friday nights on the couch and Sunday mornings with the in-laws. This is one of his last opportunities to forget his adult responsibilities and act like a big-kid. Give him a send off that encourages all those child-like tendencies and has no resemblance to his quickly approaching adult life.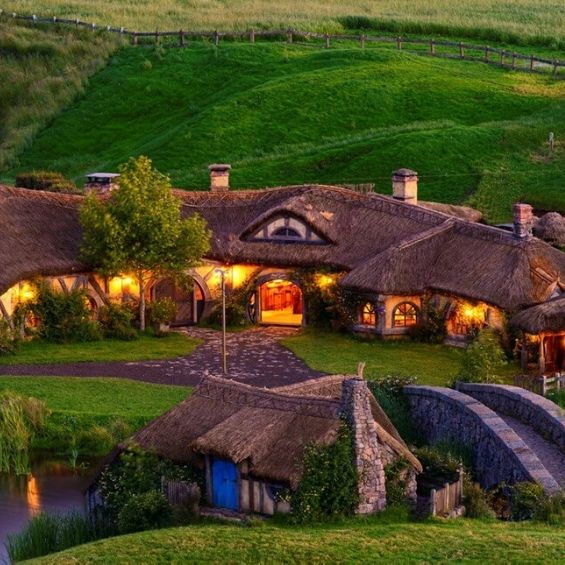 Making the most of The Hobbit Movie Set Tour in Tauranga
Don't tell our partners but Tauranga is officially the love of our lives. This city on the North Island of New Zealand is so beautiful that we need an asthma puffer to deal with all the breath-taking views. Imagine waking up with a sunrise walk down the golden stretches of beaches, a mid-morning hike through lush greenery and an afternoon spent sailing across the glistening waters.
Just like all good loves, Tauranga knows how to have a good time. This harbourside city punches well above its weight in the nightlife sector, boasting everything from high-end cocktail bars and fine dining restaurants to heaving nightclubs and classic old pubs. The range of booze and fare on offer is just as sumptuous, with menus often taking advantage of the abundance of locally grown produce. The welcoming and friendly locals haven't quite mastered the art of a quiet night out. You can expect pumping vibes, epic tunes and an all-round good time when you hit the local scene.
It wouldn't be a Kiwi city with a jam-packed offering of adrenaline-based bucks activities. When you finally drag your sorry body out of bed the next morning, why not reset your system with a thrilling skydive, a rough white water rafting session or a go-karting race. Tauranga is simply too incredible to put into words, so we reckon you should just try it out for yourself.
Unlike most other romantic relationships, Wicked Bucks is willing to invite you to share our love affair with Tauranga. Swing us a message and we'll set you up like a blind date. It's as simple as that.