Bucks Wine Experiences
The Bucks Party was once a heavy booze drinking session undertaken by the grooms and his mates to improve his chances of having a boy on his wedding night. While you may not have a month to party and you probably don't prescribe to that ancient wife's tale, that's no excuse to skip the celebratory drinks. Wicked Bucks has lined up the best of the best wineries in the Tauranga region and we're going to help you hop your way between them all. 
Ah, it's the simple things in life. With the big day approaching, your soon-to-be-groom is probably reminiscing on all the good times, chuckling over his young and naive days and wondering about his impending days of retirement. Like all Hollywood blockbusters would suggest, there are only two real ways to ponder life: 1. By stroking your beard, or 2. With a glass of wine in hand. We can't help you grow out the pesky hairs on your chin, which is why we've opted for the latter.
A Wicked Bucks Winery Tour is for those who appreciate quality wine and gourmet food, or just anyone that wants to drink a lot of wine and eat a lot of food.
Collected by your private charter bus from the doorstep of your hotel and escorted the first vino venue in style, you'll be greeted by a team of expert wine drinkers (It's a reputation we all wish we could earn). These guys don't just know the art of swirling a glass of red, they're the ones producing and fine tweaking all our favourite drops.
As you walk through the vineyards, you'll take away the ability to discuss the impacts of climate on agriculture (a great conversation for the watercooler at work), an understand of the nuanced difference between different varieties of grape (incredible to look like you're a sophisticated dude when you're ordering for a lady at the bar) and an understanding of the complex art of tasting (Effective for impressing your in-laws). Oh, and you get to drink a bucket load of wine too.
When all of that comes to an end, you get to do it all over again at the next winery! In between stops you can pump the tunes on the bus and show off all the dance moves that you'll be pulling out at the club later that night. It's the perfect addition to any bucks party and a bloody good way to try to convince yourselfs that you're slowly becoming actual adults. 
Experience Overview
See and taste why New Zealand is internationally recognised for its amazing wines
Includes a scenic tour through the Tauranga countryside
After sipping on fine vinos all afternoon, you'll be ready to hit the town
One big drinking sesh with the boys
Get a Quote
Call for Info
Reasons to do a Bucks Winery Tour
No expense has been spared when it comes to decking out these wineries. From the lavish cellar doors to the gourmet food menus, you'll get a glimpse of life as an A-List celebrity – and it could be the closest you'll ever come to living that high-rolling lifestyle. 
New Zealand is internationally recognised for its incredible wines, and Tauranga is no exception. The varieties on offer at these venues aren't the bottom-shelf, college student standard that you may be used to. Instead of making a decision based on the number of standard drinks per bottle, you might actually learn the difference between a good wine and a great wine. Once you taste this drool-worthy stuff, you'll never be able to go back. 
Among your stops on the Wicked Bucks winery tour in Tauranga, you'll be treated to a scenic tour through the Tauranga countryside. The view looks almost as beautiful as the wine tastes. 
Consider this winery tour your pre-drinks for an epic night out on the town. After sipping on fine vinos all afternoon, you'll be ready to hit the town and party until the sun comes up. 
The best part about a winery tour is that it's just like one big drinking session with the boys and no-one needs to worry about being designated driver. Your private bus driver will keep the party rolling, the group together and the spirits high. It's a win-win for everyone.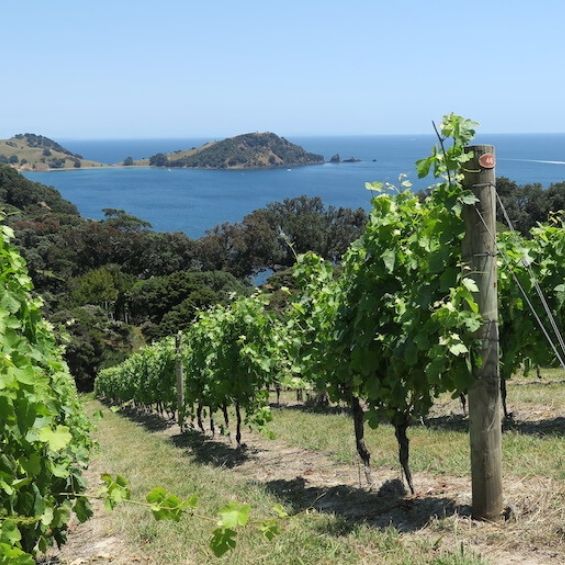 Making the most of a Winery Tour in Tauranga
Tauranga means many different things to many different people. For some, this harbourside city is known for being home to the iconic children's book, Hairy Maclary. Others refer to the North Island destination as an outdoor wonderland, with an abundance of adrenaline-fuelled adventure waiting on every corner.
Like most Kiwi cities, you can also expect mesmerising views, friendly locals and epic food. Regardless of what attracts you to Tauranga, this should be a bucket-list destination for every single guy. The burgeoning art scene, buzzing nightlife and rich history are just a few more reasons why you should make a bee-line for the city.
If logistics aren't your thing, you've come to the right place. The team at Wicked Bucks are the self-professed experts of the city and we're practically dying to show you a good time. All you need to do is round up the lads, steal the soon-to-be-groom away from his partner and get ready to send it. You definitely won't regret this decision.