Foot Golf Wellington Stag Party Ideas
Think of your favourite past time. Now turn it upside down and what do you get? Foot golf, of course! This rapidly expanding sport is just like golf, except it's played with a soccer ball and larger targets on the green. Try and you (may not) succeed – but you'll have a damn good time trying! Foot golf is the newest kid on the block. It's everything you've ever dreamed of and more. 
This combination of golf and soccer will test you ball skills, hand-eye coordination, feet movement and competitive streak. The rules are almost the same as golf and the aim to get the soccer ball into the hole, in the least number of shots possible. Nine holes of foot golf will take you just under an hour and it's a game best played with a cold drink in hand. So round up the lads and get ready to sink balls and sink beers. 
5 Reasons to do Foot Golf in Wellington
Wicked Bucks is here to make your experience as easy as A,B,C. We'll organise all the equipment, throw in some golf carts and have the scorecards ready for the competitive at heart. All you need to do is BYO your sense of humour. 
Competition is the foundation of every good bromance. Split your party into teams and let them run rampant on the greens. With the promise of bragging rights on offer, you're bound to see a new side to everyone. 
Foot golf was only launched a few years ago and although it's popularity is slowly sweeping the globe, it's still a relatively rare find. There is no better way to be introduced to this new sport than on the beautiful greens of Wellington. 
No guy is ever too old to appreciate and crave some good ball action. Whether you're 21 or 85, foot golf promises something for everyone. 
How many sports can you play with a beer in hand and a cart to drive between shots? It sounds like a winner in our books.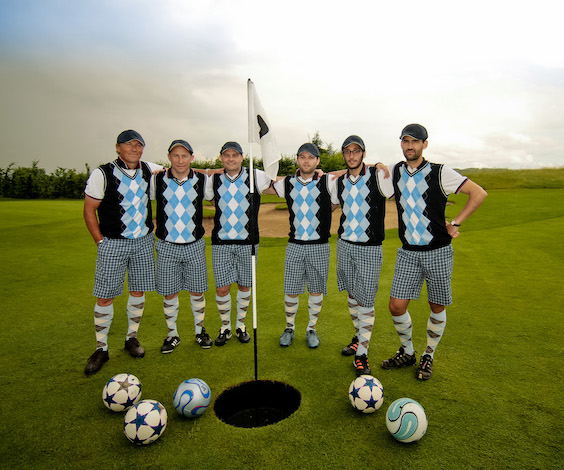 Making the most of Foot Golf in Wellington
A trip to New Zealand is at the top of almost every guy's bucket list. Don't get us wrong, Auckland and Queenstown are great, but we think Wellington could be the country's most underrated destination. Although it's the capital of NZ, Wellington doesn't feel like your average thriving metropolis. This North Island hub boasts more of an overgrown country town vibe. The locals are always more than friendly and always willing to give you a once in a lifetime experience.
Wellington is also the unofficial coffee and craft beer capital of the country. With everything from small boutiques to fine dining restaurants, you'll find plenty of options to eat and drink yourself silly. There is no better time to wave hello to Wellington than at your Bachelor party. This small but mighty city has all the ingredients for the ultimate celebration.