Poker Night Wellington Stag Party Ideas
The days until your Buck takes the biggest gamble of his life and says "I do" are numbered. Why not celebrate the occasion with a different type of gamble? Whether it's a chilled evening playing cards with friends or a fully fledged night of dealers, waitresses and alcohol and food – Wicked Bucks can craft a Poker Night to suit every interest. Our Poker Night comes complete with cards, chips and free flowing drinks.
If you're looking for a more Las Vegas style night – why not add in a topless lingerie bucks angel? We should warn you though, this stunner was definitely picked for her looks and she's destined to be a pretty big distraction. She may be your lucky charm but make sure you don't throw the keys to your Missus' new Aston Martin in the pot. If you can keep your eyes off her curves for long enough to perfect your poker dave, you might just clean up your mates.
5 Reasons to do a Poker Night in Wellington
Who needs to go to Las Vegas when we can bring all the action to you? Skip the long haul flight and throw those extra dollars on the table. Whether you win or lose, you leave feeling like you've mixed with the high rollers of the world.
Everyone's heard the saying, what happens in Vegas stays in Vegas. You may not have made it to the international hub of poker but the same rules still apply. Whatever happens on this Bucks night, stays on this Buck's night.
A little healthy competition never hurt anyone. You could be gambling with cash or even just for the joy of the game. Whichever option you choose, it promises to be a fun night of banter.
A Poker Night is the perfect way to kick start your night. After an evening of chips, chicks and cash, you'll be ready to hit the town and cause some havoc.
Our Poker Packages can be customised to suit every party. When you pick from our extensive range of options, you'll be left with an experience so good it'll be mistaken for a myth.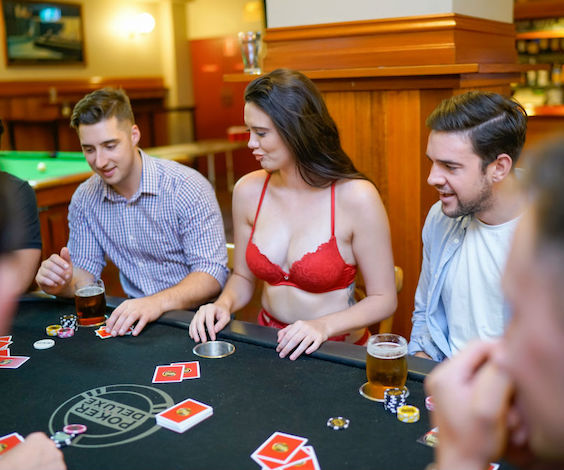 Making the most of your Poker Night in Wellington
Wellington is internationally renowned for being chilled-out, hospitable and (in our humble opinion) the friendliest place on earth. Although city hosts a range of food festivals in Winter, the local gastronomy is drool-worthy year round. There are more coffee roaster, brunch spots, grungy pubs and fine-dining joints than you can poke a stick at. Beyond the myraid of historic landmarks waiting to be discovered, Wellington is also David Attenborough's dream come true.
There are a string of parks, gardens and postcard-perfect views only a hop, skip and a jump away from the city CBD. When you manage to pick your jaw up off the ground, you'll be treated to enough instagram content to last a lifetime. Whether you're stopping for a night or staying for a week – it's never easy to say goodbye to Wellington. Let us do the introductions and drop you in to the centre of the action. We promise you and the rest of your Buck's party crew won't regret it.