Golf Day Wellington Stag Party Ideas
What's better than having a swing, perfecting your ball skills and sinking one in the hole? Absolutely nothing. Wicked Bucks can bring you all that and more with a Golf Day in Wellington. A day out on the green with your boys might be a little slower paced than your usually weekend ball action but it will still leave you yelling out for more. Holey moley, we could talk about the wonders of golf all day long. Anyone that says golf is a sport for retired men obviously has never hit the greens with Wicked Bucks. We will whisk you away to a private members club and present you with a drool-inducing par 70 course. 
As one of the finest golf course in the region, you'll be treated with tree-lined fairways and beautifully manicured, sloping greens. Being only a short jaunt from the CBD and within close proximity to the Coast means this course is in peak condition year round. Although the course hosts an array of national and international competitions every year, it's not just for the pros. Whether you like to bang it hard or slip it in slowly, Wicked Bucks has you covered.
Experience Overview
Great for large and small groups
Great chance to play with some balls
Break out the competitive side
Loser shouts first round
Get a Quote
Call for Info
5 Reasons to do a Golf Day in Wellington
What guy doesn't love comparing his ball action with his mates? It's practically a rite of passage to discuss who has the best techniques and positions. Out on the greens, you can get down to the nitty, gritty with all your closest pals – talk about a bonding experience!
You don't need to be experienced to enjoy yourself. Everybody starts somewhere and nobody forgets their first time. We can even line-up some friendly pros to give you some pointers. With their advice, you'll be smashing it out of the park.
This is game on. It's time to show your buddies what your mother has been telling you for years- that you're a par above the rest. This is the perfect opportunity to claim and retain your top dog status.
New Zealand is pretty much internationally renowned for their landscape and magnificent views. A game of golf isn't just the ultimate way to chill out, it'll let you soak in that world-class, natural ambience.
This game may be a little slower than some other sports, but who likes finishing quickly anyway?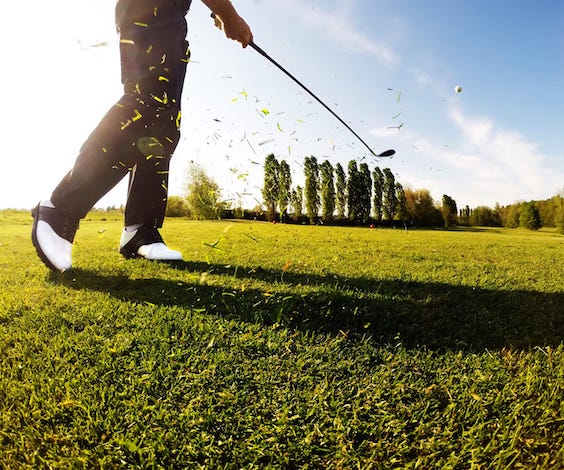 Making the most of Golfing in Wellington
New Zealand. Mother Nature's over achiever. There is no better place to get the full Kiwi experience than in the country's capital – Wellington. Unlike other capital cities around the world, this place offers everything you could possible dream of, while still retaining a certain small town charm. Situated on the bottom tip of the North Island, Wellington's small but mighty presence wraps itself around the coast, meaning you're never too far from the sea. That doesn't just offer some epic views and instagram-worthy snap opportunities, but also opens the door for an array of water activities.
If you're looking for something a little faster-paced than a sailing charter, Queenstown also offers enough to quench your thirst for adrenaline. It may not have the same reputation as Queenstown, but you can still pick between Paintballing, Go-Karting, Zorb Balls and plenty more. Once the sun goes down, the fun doesn't stop. Wicked Bucks can tee-up the best talent on offer for an intimate strip show or private poker night. Whatever it is that you're looking for, Wellington has it on offer and Wicked Bucks can line it up for you. Pack your bags and get the boys ready to go – this will be a party to remember.