Top Gay Bars and Clubs in Darwin 
With Darwin gaining a reputation for its growing gay scene, the LGBTQI community is discover there is much more on offer in the Top End than just rugged scenery, indigenous art and culture. Where the city lacks dedicated gay bars and clubs, it makes up for it with the open and welcoming mentality of party-goers, venues and travellers. There is only one location catering specifically to the LGBTQI community, but there are a range of throbbing bars and clubs that become popular hang-outs for people from all walks of life. With everything from 17-piece band gigs to local swing dancers and drag shows, Darwin's gay scene is surprising, lively and oh-so-cheeky.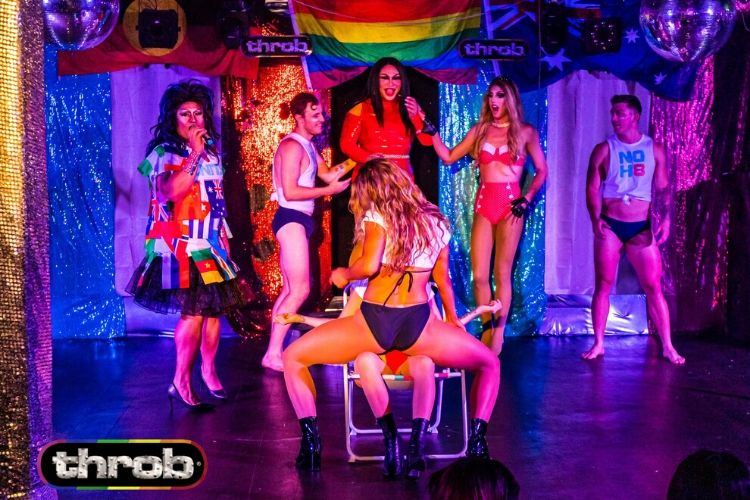 (Source: Throb Nightclub Facebook)
Throb Nightclub opened its doors in 2000 as Darwin's only gay bar, and has operated with the slogan "Where you're free to be" ever since – making it a a favourite for party-goers of all persuasions. Throb is renowned for its regular live shows, including the local drag queens and iconic Tom and the Pussy Cats. The performances are choreographed to a tee and the quality rivals the offerings of bigger cities such as Sydney and Melbourne. You're also likely to catch some pretty big names, as the weekly gigs attract the likes of Jessica Mauboy and internationally acclaimed DJs.
The friendly team behind this nightlife hub are well-known for their impeccable service, friendly nature and killer cocktail skills. They're the type of staff that could just as easily pass as party-goers because they play just as hard as they work. If you're looking to up your Instagram game and strut your Buck's final days of freedom for all your followers to see, there is always a photographer on-site ready to capture your best side. The dress-code is snazzy, the dance floor is open until 4.30am and the drink specials are too good to say no to. Whatever you're looking for, Throb Nightclub has it all. 
Throb Nightclub – 1/64 Smith Street, Darwin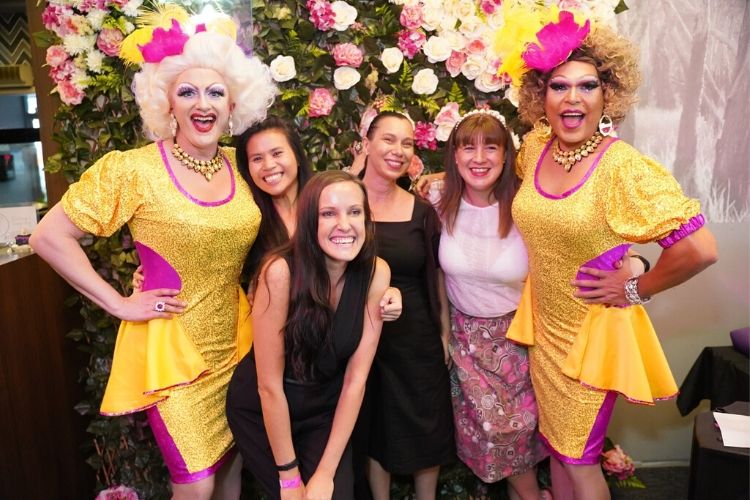 (Source: The Cav Darwin Facebook)
Affectionately known by locals as The Cav, The Cavenagh Hotel is undoubtedly one of Darwin's hotspots for the local LGBTQI crowd. It's a restaurant, cafe, bar and bottle-shop, serving breakfast, lunch, dinner, sacks and wines every night of the week. Attracting a steady stream of patrons during the week, it's not until the weekend that this place really starts to come alive. There's live music every Friday evening and Sunday arvo, with local and national names performing every week.
After a full-renovation in 2016, the bar is decked out with literally everything and anything you could ever dream of – an impressive wine list, 12 on-tap beers and hard to find spirits. The professional team of bartenders are the experts at giving all the much-loved, classic cocktails a quirky twist, or devising your soon to be new favourite concoction. The Gay Men's Pride group even gathers here for Thursday drinks and Sunday brunches, meaning there's always plenty of friendly faces looking to welcome you in. With an award winning chef, sophisticated yet relaxed vibe and a free-flow of drinks, we can see why The Cav is a crowd favourite!
The Cavenagh Hotel – 12 Cavenagh Street, Darwin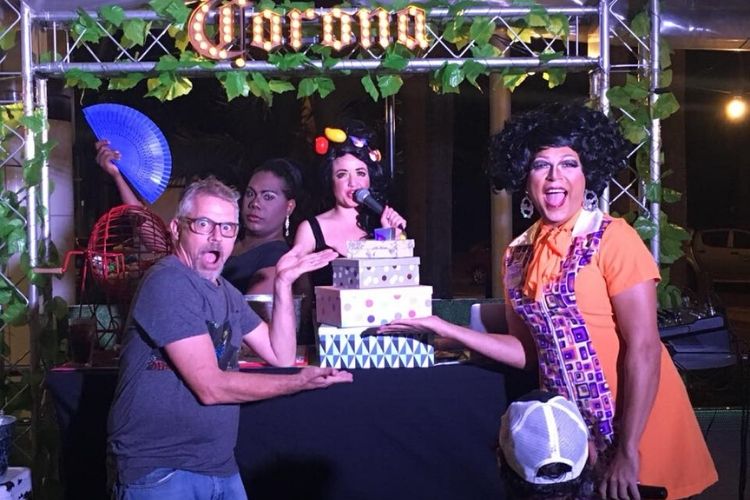 (Source: The Deck Bar Facebook)
Also not completely a gay bar, but hear us out. Deck Bar just like the name would suggest. An open and welcoming outdoor space for crowds to gather and spin yarns for hours. Located away from the hustle and bustle of the city CBD, this restaurant and bar attracts the most mixed and gay-friendly crowd you're likely to ever find. Whether you want to kick back and relax, or party your way into the wee hours of the morning, Deck Bar is perfect for your needs.
The airy and light venue will tantalise your taste buds with its brand-spanking-new menu, which offers all the pub favourites, as well as a selection of Asian tapas and share plates. The beer garden and balcony are the perfect places to soak in your daily intake of vitamin D and embrace Darwin's year-round balmy weather. Once the sun goes down, the DJ decks come out and the party really gets going. The crowds are often don skimp clothing, and bare chested men are never too far from sight. The myriad of cocktails, wine, spirits and beers available means you won't be leaving the Deck Bar before the pumpkin hour. 
The Deck Bar – 22 Mitchell Street, Darwin
Further Reading