Top Darwin Nightclubs
What do you get when you mix Texan teenage military cadets, european backpackers, Crocodile Dundee and enough thong-wearing Aussie's to start a cult? A night out in Darwin of course. Northern Territory's capital is home to some of Australia's best nightclubs. They are by no means conventional, but if you've got a soft spot for cheap drinks, giant barns and big parties, then this is the place for you – No dress code required! Wicked Bucks has rounded up a list of some must-visit joints so don your best singlet and brush up on your beer-pong skills because we're promising you a night that will go down in history.
The weather isn't the only thing that gets hot and steamy in Darwin. As the mercury soars, the beers flow easily and the vibe starts popping. With a culture like this it's not hard to find a bustling nightclub, a pumping dance floor and some banging tunes. There's no need to pack your Sunday best either. The standard dress regulations are thongs and a t-shirt – meaning you can get loose in comfort. If you're ready to give you mate the celebrations he deserves, here are the best nightclubs on offer in Darwin.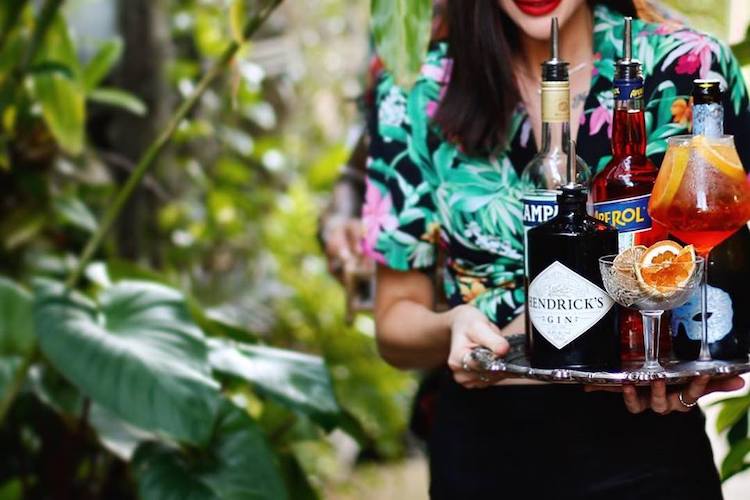 Source: Trader Bar Facebook
Trader Bar
When in Darwin, do as the locals do and order yourself an Australia Green Ant Gin at the Trader Bar. Inspired by indigenous communities for their medicinal benefits and protein content, green ants are brighter than green face paint. If you're looking for something a little more vanilla, don't worry because that's not the only drink available at this contemporary bar. Nestled in Harriet Place, you'll find an extensive list of fancy cocktails, craft beers and killer spirits. 5pm-7pm on a Thursday is also happy hour and who can say no to Thursday arvo $5 tinnies?
3 Harriet Pl, Darwin City NT 0800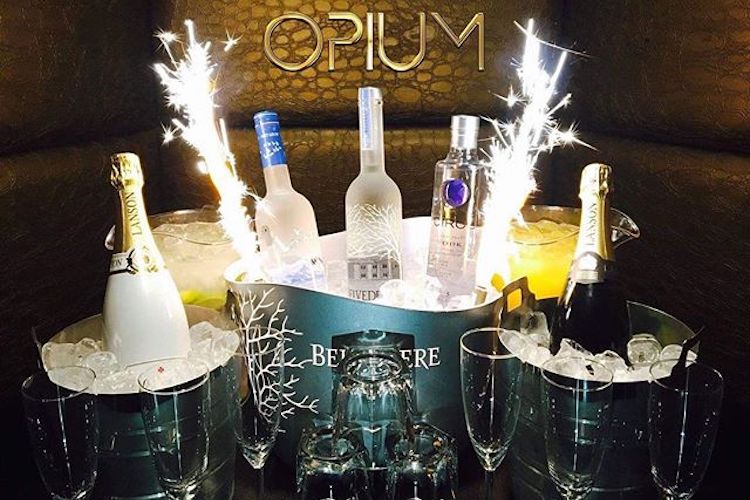 Source: Opium Darwin Facebook
If you thought twerking was out of fashion, then you obviously haven't been to Darwin's Nightclub Opium recently. Opium is the new kid on the block in Northern Territory but that doesn't mean it doesn't match up. This sweaty hot box is quickly gaining a reputation as the place to be seen. Known for its Celebrity Saturday Series, you can catch big name Aussie Djs, international live acts and even some celebrities. When the tunes get pumping and the d-floor starts filling up, you won't be leaving until well after the pumpkin hour. 
Hidden in a basement on the heaving Mitchell Street, this sinful nightclub is where the cream of Darwin's R&B tastemakers go to let off some steam. The speakers pump an eclectic mix of mid-2000s rap and Bollywood hits, that's sure to have you cutting shapes on the d-floor like your life depends on it. Just when you thought this place couldn't scream "college lifestyle" any louder, they also do $5 spirits until the sun comes up. If the music isn't quite to your taste, you're only a quick jaunt from the string of other nightclubs dotted along Mitchell Street. Don't say we didn't warn you.
53 Mitchell St, Darwin City NT 0800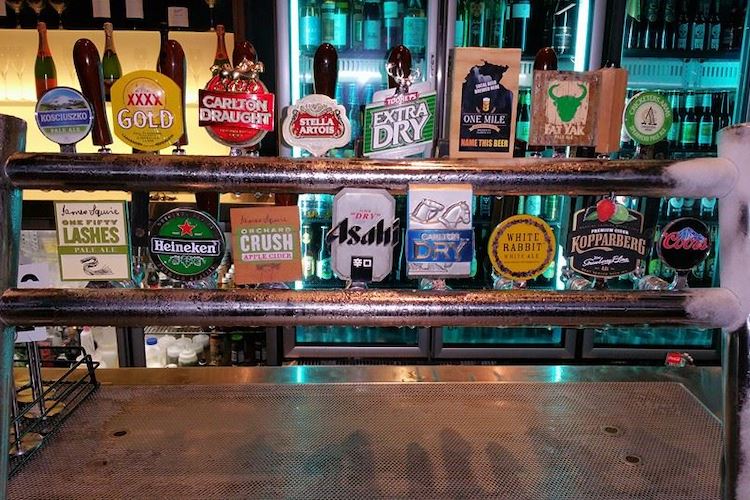 Source: One Mile Brewing Company Facebook
One Mile Brewing Company is the perfect way to kick off a night out in Darwin. This brewery serves up the Northern Territory's finest brews. Our personal favourite is the 4.21, a golden nectar cheekily named after the time Darwin's civil servants famously finish work. For something a little softer, the Pink Lady Cider also has somewhat of a cult following. If you're a full blown beer connoisseur Wicked Bucks can line up a behind the scenes brewery tour for you and your gang. When you see where the magic happens, you'll have a new-found appreciation for drinks.
8/111 Coonawarra Rd, Winnellie NT 0820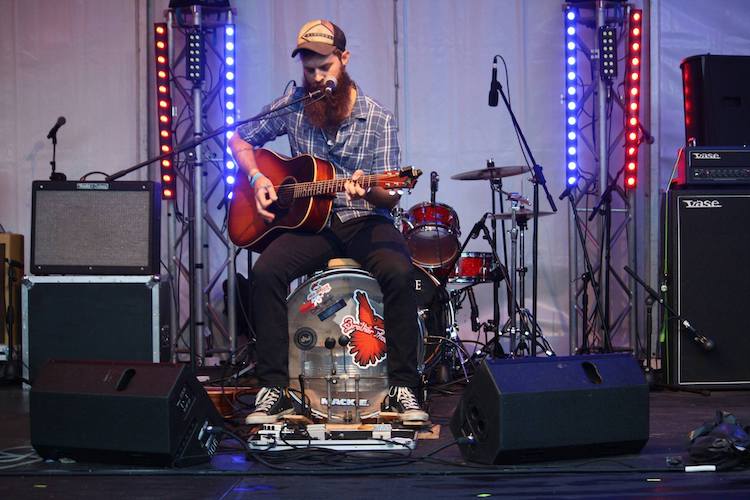 Source: The Darwin Railway Club Facebook 
Just a hop, skip and a jump away from the hustle and bustle of Mitchell Street  you'll find The Darwin Railway Club. This suburban hangout boasts live music almost every night of the week, including everything from a 17-piece band for local swing dancers to an international indie band. Affectionately known as The Rails, this bar has a chilled vibe, friendly service and a top-notch beer garden.
17 Somerville Gardens, Parap NT 0820
Darwin Ski Club
No, you're not going crazy. There is no snow in Darwin. We're talking ski as in waterski. Darwin Ski Club is a friendly beachside venue that boasts ocean views, a chilled out vibe and an extensive food and drink menu. The deck is wreathed with lights hanging from palms, which contrasts perfectly against the postcard perfect sunsets. Darwin Ski Club is the ultimate place to kick start a big night or just sit back and talk shit until the sun goes down. 
Darwin Ski Club – Fannie Bay, 20 Conacher Street Darwin 0820
Discovery Nightclub
If you're looking for something a bit spicier, Discovery Nightclub is the place for late night debauchery. The club plays home to some of the biggest bands, DJ's and touring acts, making it one of the NT's busiest entertainment venues. Stretching over three separate levels and four individual bars, there is plenty of space for all those late night antics. Don't expect an early night here. This is the type of place where you might drop in for a quick boogie and bevvie, and then roll out in the early hours of the morning with your beer goggles firmly fitted. 
Discovery Nightclub – 46 Mitchell Street Darwin, 0800 
Throb
Throb is known as one of the only gay and lesbian venues in Darwin but its frequented by partygoers from all walks of life. If you're looking for some saucy eye candy, the unspoken uniform regulations seems to be "the more flesh the better". You can expect late night drink deals, regular themed nights and a night to remember… that's if you don't have one too many vodka Redbulls. 
Throb – Level 1/64 Smith Street Darwin, 0800 
Monsoons
This nightclub is sure to hit you like a Monsoon. Located smack bang in the heart of Darwin, the team behind Darwin's self-titled "Best Party Bar" celebrated 363 night a year – rain, hail or cyclone. The renowned nights out guarantee a good time and true to the local lifestyle, there's also a large outdoor area where you can cool down and spin some yarns with your mates. 
Monsoons – 46 Mitchell Street, Darwin 0800 
Good Times Bar and Grill 
True to its name, there is no better place in Darwin to have a Good Time. The laid-back pub cross nightclub is where locals and travellers flock to party the weekend away. With tunes pumping from the decks of the resident DJ, full gaming facilities and the occasional themed night, Good Times Bar and Grill is a one stop destination. 
Good Times Bar and Grill – 11 University Darwin, 0830
Further Reading: