Clay Pigeon Shooting Hobart Bucks Party Idea
What's a Bucks Party without a good bang? Let Wicked Bucks show you how to use those guns of yours. We'll let you loose on a range of clay targets, and we'll also be on site to rip into you when you miss. Put your money where your mouth is and have a shot. It's the best bang you can get fully clothed.
No guy is ever too old for their toys. These babies are everything your 8-year-old self dreamed of, and we guarantee they pack a bigger bang than your old nerf gun did.
With a number of flying targets to hit in several locations, you'll feel like you're living a day in the life of James Bond. Wicked Bucks will have some professionals on board to teach you how to aim, pull and fire better than the bloke next to you – no one likes losing after all.
At the end of the session, you can hand back your gun, happily knowing your soon-to-be father-in-law will probably never be left near you with a firearm again.
Experience Overview
Ready, aim, fire
Experience the thrill of firing a gun
Sample some deadly weapons
Rag on that mate that couldn't hit a target (there's always one)
Expert instructors to coach you
Gun and ammunition included
Mini competition
Get a Quote
Call for Info
5 Reasons to go Clay Pigeon Shooting in Hobart
Nothing compares to the adrenaline rush of taking a shot with these guns. They really pack a punch. With a party full of amped up blokes, you're well and truly on the road to a good night out.
It's a bit of healthy competition. We can't promise anything more than bragging rights for the winners, but isn't that what it's all about anyway?
This could be one of the only opportunities in your life where you can brag about blowing faster than your best mate.
If you've never wanted to live a day in the life of James Bond than you're either lying or we feel really sorry for you. When you're holding this gun and firing at the targets, you'll feel like the true action movie superstar that you are – no tuxedos needed!
Clay Shooting is the sort of competition that separates the boys from the men. After a lesson from the professional coaches that we have on board, you'll have perfected the best position, and you can go home bragging about your aim. Wait until your Missus hears about this one, we promise you'll be reaping the rewards for months to come.
Read More:  Top Things to do in Hobart | Hobart Bucks Party Ideas | Hobart Bucks Party Accommodation | Hobart Bucks Party Packages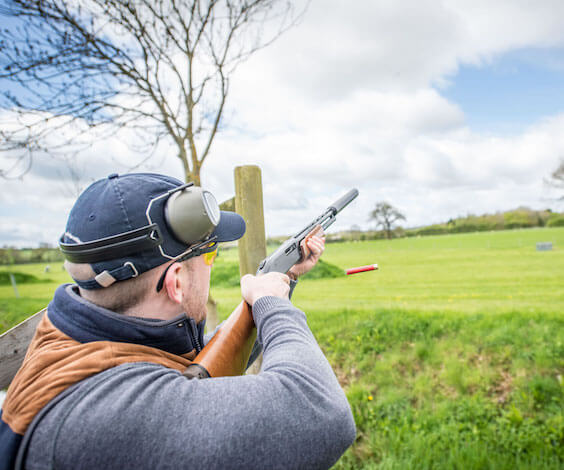 Making the most of your Clay Pigeon Shooting in Hobart
Whether your name is Bob, Bill, Jack or Jeremiah, Hobart has something for you. As the heart and pulse of Tassie, this Southern city offers postcard-perfect views, thriving nightlife, adventure seeking activities and a wealth of dining options – all while maintaining a small town charm.
Without all the traffic jams of bigger Australian cities (we're looking at you Sydney), you don't need to travel very far to reach anything. For the history buffs among us, Port Arthur is the perfect place to learn about the convict history of the region and includes a museum, convict gallery and research room. If you're looking for something a little more lively, Hobart's nightlife is all in an easy to reach waterfront location.
With everything from swanky restaurants to backpacker hostels, there are enough options to keep you going until the sun comes up. Like the rest of the state, Hobart is every nature nerd's dream come true. There are walking tracks, mountain bike trails and waterway just calling your name and waiting to be explored.
Don't forget your camera though because these views will have your Instagram followers salivating through the screen. We might have introduced it as 'Hobart", but you may as well call it your Bucks Party Destination because we can see you itching to book your tickets already. All you need to do is say the word, and Wicked Bucks can make it happen. Round up the boys and pack your bags, this is going to be a celebration for the history books.