Experience Overview
Captain and cabin crew included
Best way to see the stunning Harbour
Catering and beverage packages available
Beers on deck
Option to include some gorgeous girls
Exclusive hire
Send your buck off in style
Get a Quote
Yacht Charter Hobart Bucks Party Idea
Destination: HOBART
Whip out your leather loafers and don your sailor's hat because there's a boat party – ahoy! This is no tinny for you and your mates to muck around with on the weekends. On our Yacht Charter, you'll be channelling your inner Leonardo DiCaprio, while you swan around on the top deck like the true A-Lister that you are.
 If you never dreamt of a day in the life of Leonardo DiCaprio, then you 're lying, or you've been living under a rock. Wicked Bucks has sailed the seven seas, fought off the pirates and dodged the icebergs to bring you a Hollywood quality yacht experience.
You'll spend the day cruising through the picturesque Tasmanian waters, taking in the perfect postcard views, while you're making your way through the fully stocked bar. With no neighbours, you won't need to worry about sound complaints, and you can drop the bass as loud as you please.
This Yacht Charter experience is every bit as high class as the Titanic, but the only thing sinking on our watch are the beers. Get in touch with our specialist bucks party planners today for a custom bucks activity package.
MOST POPULAR HOBART PACKAGE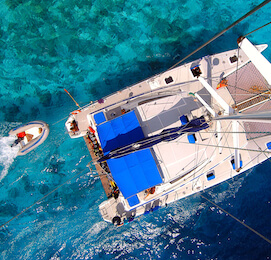 Hobart Bucks Cruise and Crawl Party Package
From $350.00 per person
1 Night Accommodation
Private Yacht Charter
Bus Pub Crawl
Detailed Wicked Bucks Itinerary
Personal Event Planner
Check this package out!
View all packages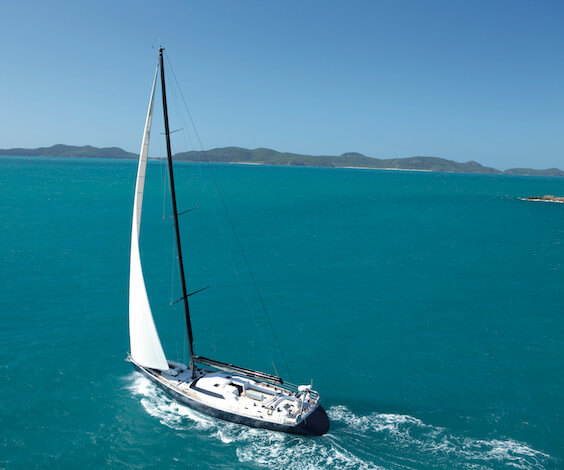 BUCKS YACHT CHARTER INFORMATION
5 Reasons to go on a Private Yacht Charter in Hobart
There's something to be said for quality time spent together at sea. This Yacht Charter is the perfect bonding experience for you and your buddies. You'll leave with a relationship stronger than Rose and Jack. Don't let the Missus hear that she has some competition.
At Wicked Bucks we are all about giving you the whole experience. Most importantly, we can promise a fully stocked bar, and enough food to (almost) sink a ship.  If the world class view isn't enough, we can arrange some lingerie-clad waitresses and entertainment to give your eyes plenty to focus on.
Boys are never too old for their toys. These boats are the smoothest, fastest and most attractive that you can find. It's quite possibly the best and longest ride you'll ever have, and you won't even have to get wet.  
It's the perfect way to kick off your night. After you've shared a few cold beers with the boys and enjoyed the entertainment on offer, you'll be well and truly ready to hit the town and cut shapes into the early hours of the morning. The only thing putting an end to this night out will be the sunrise.
Our sailors are so experienced that they give Jack Sparrow a run for his money. As you're in safe hands, you can kick back, relax and switch to party mode – no designated drivers required!
Read More:  Top Things to do in Hobart | Hobart Bucks Party Ideas | Hobart Bucks Party Accommodation | Hobart Bucks Party Packages
OTHER POPULAR HOBART BUCKS ACTIVITIES