Gin Party Hobart Bucks Party Ideas
As the celebrations kick into swing, it's always gin o'clock, and a refreshing gin and tonic is just what you need to get your party started. Fire up the group chat and get the boys ready to gorge yourself at Hobart's best watering holes. While hunting out the best Hobart has to offer, Wicked Bucks stumbled across some ridiculously good gin distilleries, and because we're pretty good people, we thought we'd let you give the spirit world a crack.
These waterholes offer a lovingly curated list of local and international gins that will have you cheering until the cows come home. Whether you like it on the rocks, in a cocktail, swirled with tonic or straight from the bottle, these experts have something for you. Not into gin? (Why? How?) No worries. These crews have you covered with plenty of craft beer, wine and bubbles too. It's seriously a no brainer!
Experience Overview
Let the night be-gin!
Kick back and enjoy a G&T with the boys
Add a touch of sophistication to your bucks night
Great way to start a big night
World class gin distilleries
Alternative options for your mates who aren't a fan of gin
Perfect for any group size
Get a Quote
Call for Info
5 Reasons to have a Gin Party in Hobart
Before gin became a spirit we enjoy at the bar, it was used for medicinal purposes in India. We're not saying it'll cure all your problems, but it's worth a try?
When you're sipping on your gin martini, you'll feel like you've been transported into the life of James Bond. If that's not every guy's dream come true, we don't know what is.
This is no bottom shelf, college student gin. These distilleries produce world-class quality stuff, and after one taste, you'll have a whole new appreciation for the liquor. We won't let your Missus know that she might have some competition for the top spot in your life.
A gin party offers something for everyone. Whether you're a gin connoisseur, have never tried the spirit or you're more of a beer guzzler, this is just an opportunity to have a drink with your mates.
There is no better way to kick off your night. After a day spent trying the best gin on offer, you'll leave with a smile bigger than Ronald McDonald (That may be from your alcohol consumption, but we'll take credit for it anyway)
Read More:  Top Things to do in Hobart | Hobart Bucks Party Ideas | Hobart Bucks Party Accommodation | Hobart Bucks Party Packages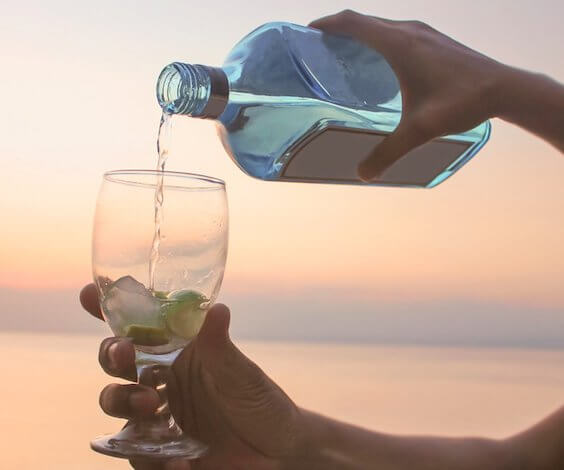 Making the most of your Gin Party in Hobart
Hobart may be one of Australia's capital cities, but it's not like the rest. There are no towering glass skyscrapers here. Instead, the streets are lined with old Georgian buildings, former warehouses and port buildings converted into small restaurants, cafes and craft shops.
Although the beaches are picturesque, the spectacular scenery of Tassie isn't limited to the Coastline. Driving inland, you'll find rugged mountains, great expanses of green and yellow fields laced with tall forests and sparkling highland lakes.
 Although it used to be the punch line of every Aussie joke, Tassie is having it's moment now. The tables have turned, and this Southern state has only one thing to thank for that: Hobart.
So make sure you get to this tiny town before the rest of the country catches on. All you need to do is say the word, and the Wicked Bucks party planners can make it happen.