Whisky Tasting Hobart Bucks Party Idea
Have you ever wondered what the recipe to happiness is? Look no further – Wicked Bucks has cracked the code! We'll give you a hint, it can be taken on the rocks, in a cocktail, short or dry. Harvey Specktor has known all along. Whiskey is the answer.
As you taste world class whisky, you'll look and feel better than ever. Trust us, whiskey never lies. You might know it as your Grandpa's favorite drink, but don't be fooled – This stuff is literally liquid gold. It's the stuff of New York's roof top bars. It's best served to Hollywood's greatest after they've clocked off from a day solving crimes.
 But Wicked Bucks promises that you don't have to be Harvey Spector to sip on the good stuff. Whether you take it on the rocks, as a shot, swirled in a cocktail or straight from the bottle, our Whiskey Tasting tour will have you feeling like you've been cast into House of Cards.
After a tour of Hobart's finest distilleries, you'll be throwing around terms like "floral notes", "layers of complexity" and "hints of caramel" to describe a drink you once only associated with your Grandpa. Give it a shot.
Experience Overview
Reputable distilleries
Add a touch of class to your Bucks party
Learn how it's made
Manliest drink on offer
Satisfy the pallet
Tasters included
Expert bar staff to teach you the ins and outs
Get a Quote
Call for Info
5 Reasons to do a Whisky Tasting Tour in Hobart
The first thing that probably comes to your mind when you think of a Buck's Party is copious amounts of beer and a morning head pounding with regret. Although these nights produce enough blackmail material to last a lifetime, it's not the only way to celebrate. Let Wicked Bucks show you how real men take their alcohol.
Whiskey gets everyone buzzing. A whiskey tour is the perfect way to kick off your party mood and sets the standard for the ultimate night to following.
These whiskey bars are no bottom-shelf, college budget quality. There are so many varieties of the liquor, your biggest struggle will be choosing which is your favorite.
Got a few members of the crew that haven't met before or aren't quite as tight with everyone else? Never fear, whiskey is the ultimate social lubricant. You'll finish the night with a relationship stronger than your Missus and her hair straightener.  
It may be sold as whiskey, but we believe the correct term is liquid confidence. When you finish your tour and are gearing up to hit the nightlife afterwards, all your single mates will be singing your praises. You can thank us later.
Read More:  Top Things to do in Hobart | Hobart Bucks Party Ideas | Hobart Bucks Party Accommodation | Hobart Bucks Party Packages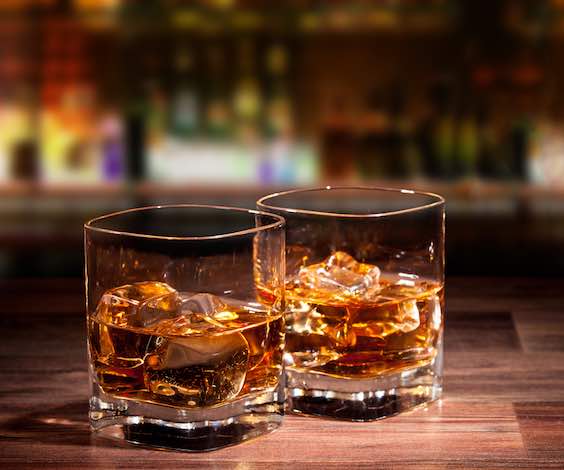 Making the most of your Whisky Tasting in Hobart
It was once the punch line of every classic Australian joke. But now the tables have turned and Tasmania has really started to sprout. In fact, Van Diemen's land is now the top of many Aussie's bucket lists. There is really only one reason for this shift. Hobart. Offering world class produce, fine dining and "pinch me, is this real?!?" scenery, all while maintaining a small town vibe, Hobart really knows how to turn it on.
It's got everything the big names have to offer, without all the traffic jams (yes, we're looking at you Sydney!). From Australia's oldest golf course, to convict buildings-turned-luxury-accommodation, to the freshest oysters you'll ever taste, the list of things to do feels longer than a minute on the treadmill.
Whoever started the old joke that Tasmanian's were a bit slow, obviously never went out on the town in this Southern state. If the city's enthralling and quirky personality wasn't enough to win you over, the night life will have you booking your tickets ASAP.
This is the sort of place you can drop into a bar for a quiet drink with a friend and stumble home in the early hours of the next morning, surrounded by a group of new friends and a kid-like glee. Let Wicked Bucks line up the ultimate Hobart experience so that you can celebrate your final days of freedom in style.