Craft Brewery Tour Sydney Bucks Party Idea
Australians have entered into a relatively new love affair. Her name is Craft Beer. It's boarding on an obsession. Whether you're a seasoned beer swiller or just like a reason to get out and socialise; a trip to Sydney is not complete without a Brewery Tour. Voted Australia's champion beer drinkers (unofficially, but we can't find anyone to disagree), Sydney's Breweries are probably our favourite part of the city.
 Wicked Bucks has done the hard yards to ensure that you'll be sipping on a local, hand-crafted beer made with love and passion, and not wasting your hard-earned pale ale pennies on average-tasting, mass-produced brew. You'll even get the chance to meet some of the legends behind your favourite liquid gold. A bachelor party in Sydney just wouldn't be complete without a classic craft brewery tour.
Experience Overview
Transfers between venues
Tastings with beer wizard
Pub Lunch
Guided tour
Insight into brewing process
Delicious craft beer
Local drop
Get a Quote
Call for Info
5 Reasons to do a Brewery Tour in Sydney
We all know sinking beers with the boys is an international past-time favourite. Why mess around with below-par quality, when Wicked Bucks can take to Sydney's top beer breweries. It'll revolutionise your world.
It's the perfect bonding experience. While you're sipping your way through the tour, you'll have the opportunity for plenty of booze-fuelled deep and meaningfuls. By the end of the day, your bromance will be Hollywood ready.
Beer is a real man's drink. This is a real mans tour.
The drink's might be bitter and pale, but after a brewery tour you'll be anything but that.
Even if beer isn't your cup of tea, these venues also have small but mighty cocktail losts, plus a selection of wines and spirits.
Read More: Top Things to do in Sydney | Sydney Bucks Party Ideas | Sydney Bucks Party Accommodation | Sydney Bucks Party Packages | Bucks Party Games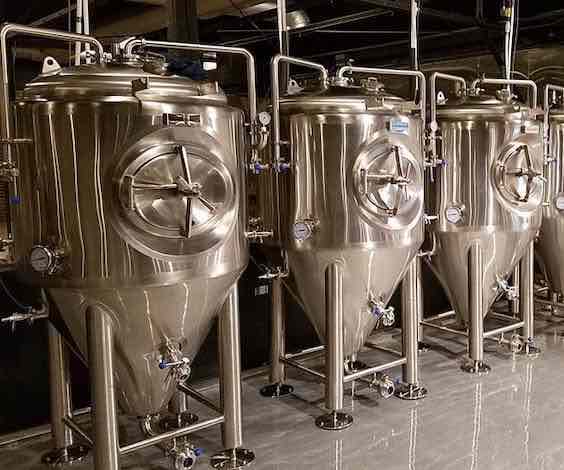 Making the most of your Brewery Tour in Sydney
Australia's Capital of Fun, Sydney, is well known for its thriving nightlife scene and an endless list of funky bars. Why not take part in some late night bar hopping, to get the real local experience? If you're a little alcoholed out, Sydney has you covered too.
The instagram worthy views, postcard-perfect beaches, iconic harbour and lush national parks will have your followers salivating with envy. If that hasn't quite got you over the line yet, Sydney is also home to an array of A-List celebrities, including Hugh Jackman, Toni Collette and Elle McPherson. If it's good enough for them, we think it's pretty damn good.
When you're not trying to spot stars, some more activities include:
Sydney Whiskey Tasting: A banana is 105 calories. A shot of whiskey is 80 calories. It doesn't take a genius to make the right decision. A Wicked Bucks Whiskey Tasting is the only activity we can promise you'll have a glass half-empty.
Sydney Axe Throwing:  If you haven't seen Game of Thrones, you've obviously been living under a rock. But now Jon Snow isn't just confined to the small screen – You can live a day in his life. Dust off your viking hat and stretch out your arms, You're going to be throwing axes like a pro.