Clay Pigeon Shooting Sydney Bucks Party Idea
What's more manly than a guy with a 12 gauge shotgun, a few rounds of ammo and some clay shooting targets? Nothing. So give your Buck the send off he deserves with a Clay Pigeon Shooting session. Taking shots may be a Bucks Party staple, but this may be the only time you're not disappointed that your shot isn't tequila.
Nobody likes losing. So step up, take aim and fire away. There are instructors on one hand to help you hit the targets and your mates on the other hand to laugh when you miss the target. This may be one activity where sobriety is key, but you'll still feel like you've been cast in the newest James Bond blockbuster – And that's even better.
Experience Overview
Explosive experience
Bang for your Buck
Shotgun handling and firing techniques
Gun selection and fitting
Private coaching
Mini competition
Are you a sharp shooter?
Get a Quote
Call for Info
5 Reasons to go Clay Pigeon Shooting in Sydney
It's worth a shot. Whether you're a shooting expert or the only gun you've ever seen is on the big screen, Clay Pigeon shooting caters for all levels of ability. With experts on hand to maximises your skills and your safety, you'll be calling bullseye before you know it.
When these babies' blow, they're loud, fast and get the job done. If that's not every guys' greatest pleasure in life, then we don't know what is.
You may not be able to drink during the session, but post-game, cold beers to celebrate that invitable win sound pretty good to us!
Who doesn't love some healthy competition? Split your bachelor party into teams and go head to head. Although Wicked Bucks takes no responsibility for any friendships lost in the process, the thrill of shooting a target will be worth it.
For centuries, men and women popped pheasants out of the sky for sport. We're not too sure what pheasants actually are but Sydney Clay Shooting brings back the opportunity to pull a trigger in the name of sport.
Read More: Top Things to do in Sydney | Sydney Bucks Party Ideas | Sydney Bucks Party Accommodation | Sydney Bucks Party Packages | Bucks Party Games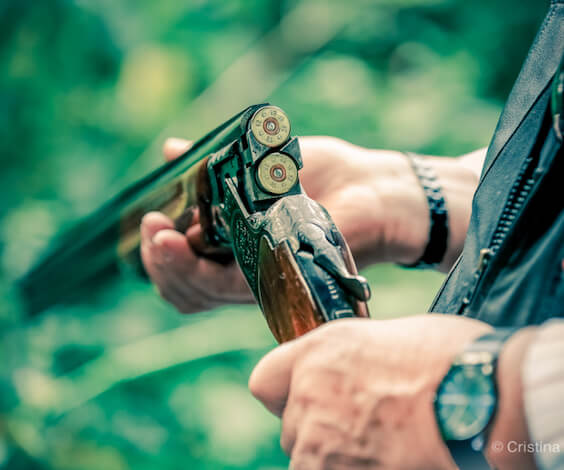 Making the most of your Clay Pigeon Shooting in Sydney
While every Melbourinian will happily remind you of Sydney's brash and brassy reputation, Australia's biggest city certainly has plenty worth crowing about. Idyllic beaches, weather of the gods and a twinkling harbour that's the envy of the world, to name but a few.
Renowned as the Home of Brunch (unofficially, but we can't find anyone to argue), eating your morning eggs or granola bowl is a way of life here.
The best part about this brunch scene is that it actually lasts most of the day. If you're more of a night owl, the bustling hub of Kings Cross offers more strip joints, nightclubs and adult toys stores than you can count.
For a more relaxed atmosphere, there are an abundance of rooftop bars and restaurants dotted along the postcard perfect coast. From here, you can sip your rose and watch the sunset over the harbour. If you're not sold yet just remember – Hugh Jackman calls Sydney home. If it's good enough for him, we reckon you might have an okay time too.