Top Gay Bars and Clubs in Sydney
Sydney has earned an international reputation for its colourful array of gay bars and night clubs. From throbbing dance floors to historical drag palaces, there are an abundance of venues welcoming the LGBTQIA community with open arms, providing a safe space and a thrilling party to match. Whichever rainbow watering hole you park yourself at, you're guaranteed to have a gay time.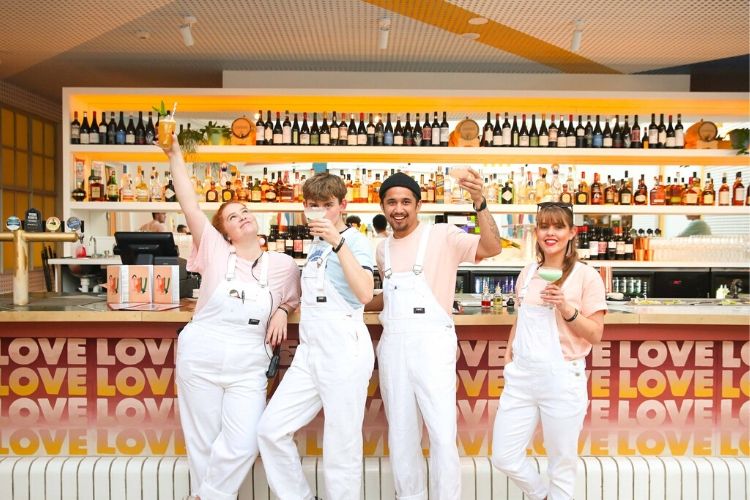 (Source: The Imperial Hotel)
You might recognise this place from the opening scene of Priscilla, Queen of the Desert, when the characters embark on their journey into the outback. Years later and the pub is still just as iconic. The ground-floor restaurant is laden with tributes and film memorabilia, and is the perfect place to tuck into a classic pub-feed. The rooftop bar delivers drool-worthy cocktails and boasts an impressive range of beer and wine, but it's the basement where the fun really gets started. The underground space is dedicated to expressive dance and live performance, making it a hit with all walks of life. 
The Imperial Erskineville – 35 Erskineville Road, Erskineville 2043, Gay Bar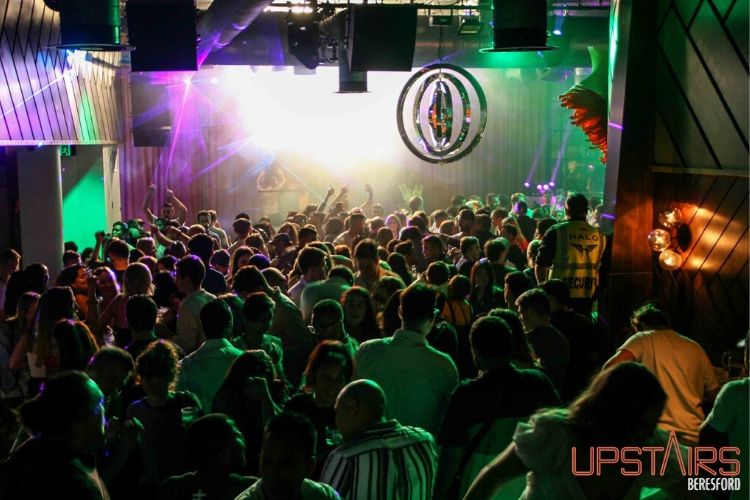 (Source: The Beresford Hotel)
Once one of Sydney's premier gay bars,  The Beresford has recently expanded its demographic to become a neighbourhood pub, offering something for everyone. However, Sundays remain a staple of the city's gay scene. Hundreds of party-goers from the local LGBTQI community flock to the sun-soaked courtyard every weekend, using the pub setting as a way to ease themselves into a big night to follow. Once the sun starts setting, patrons generally head to the Upstairs Beresford dance floor or begin their crawl through the array of nearby watering holes. 
The Beresford – 354 Bourke Street, Surry Hills 2010, Gay Bar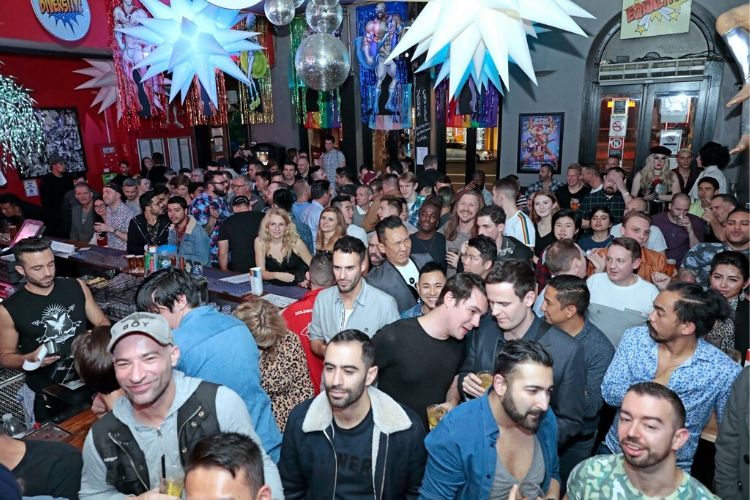 (Source: Stonewall Hotel Facebook)
Just a hop, skip and a jump from Taylor Square's rainbow flag is a fitting place for one of the biggest names in Sydney's gay scene. Stonewall is named after the NYC original and lives up to the hard-earned reputation. Spanning across three levels of bars and live entertainment, this bustling bar is the beating heart of the local gay community. Crowds come flocking to Stonewall on Friday and Saturday nights for the popular drag shows, which never disappoint. The bar also plays a big role in the gay scene and has supported several LGBTQ charities and organisations over its time. 
Stonewall – 175 Oxford Street, Darlinghurst 2010, Gay Club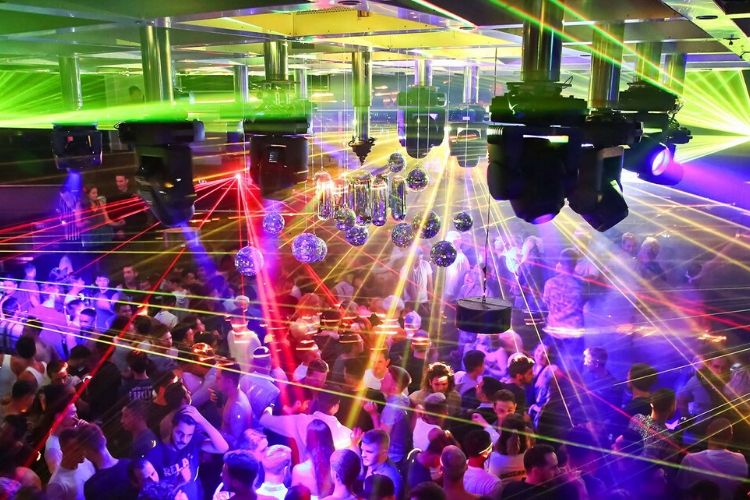 (Source: Arq Sydney)
Calling all the party animals out there – this one's for you. Arq is the home of all things fun and has become somewhat of an institution for Sydney's afterhours scene. The Darlinghurst megaclub swings its doors open every weekend and keeps the tunes pumping until the early hours of the morning. With a cocktail bar, resident entertainers and dual dance floor, Arq is a must-visit for everyone. 
Arq – 16 Flinders Street, Darlinghurst 2010, Gay Club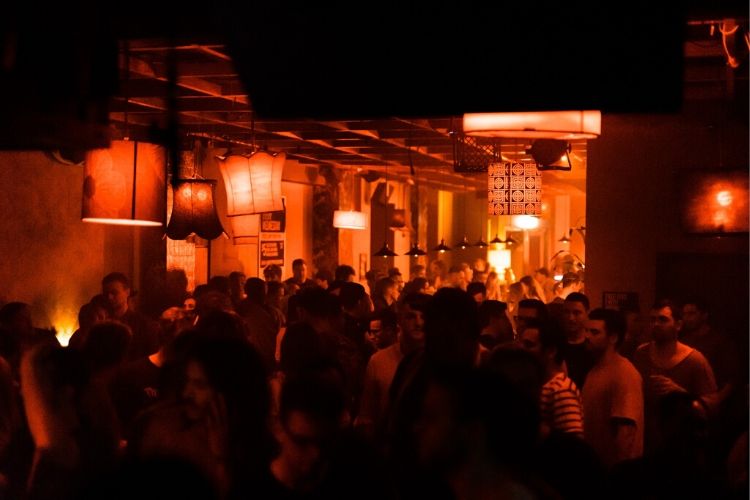 (Source: SLYFOX)
A quintessential pub, with a queer twist; Sly Fox is a staple for the Sydney LQBTQI community. Despite changing hands many times of the years, the gay bar has retained both its charm and loyal following. Affordable drinks come with a late-night promise of boogie tunes or heavy beats, and the reassurance of a 6am closing time – a rare guarantee in the era of lock-out laws. The staff are always friendly, even at 4am when you're deep into the vodka Redbulls. It's the type of place you can drop into on your way home for that one last drink, and end up partying until the sun comes up. 
Sly Fox – 199 Enmore Road, Enmore 2042 , Gay Club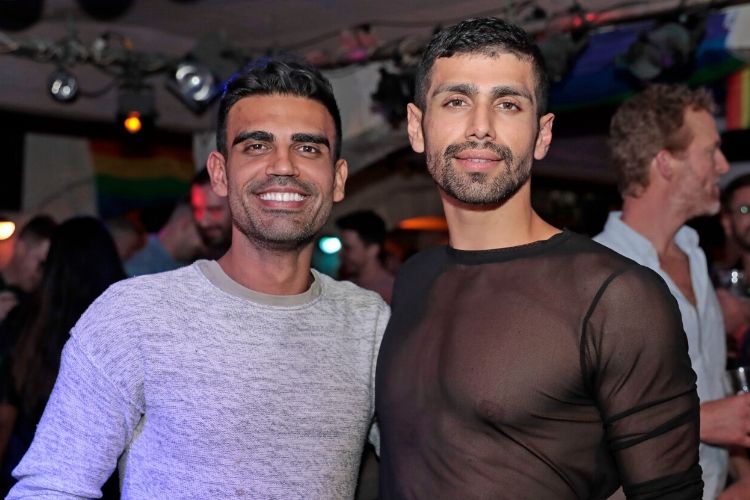 (Source: Star Observer)
Palms on Oxford has the attitude of a teenage boy. We're talking rule-breaking, good-time seeking, bad dancing. Sydney-siders tend to head to the Darlinghurst gay bar for a daggy night of heavy drinking. If you're into requesting songs, a bustling dance floor and poor attempts at the worm – this is for you. We must warn you though, a session at Palms on Oxford more often than not stretches into the wee hours of the morning. 
Palms on Oxford – 124 Oxford Street, Darlinghurst 2010, Gay Bar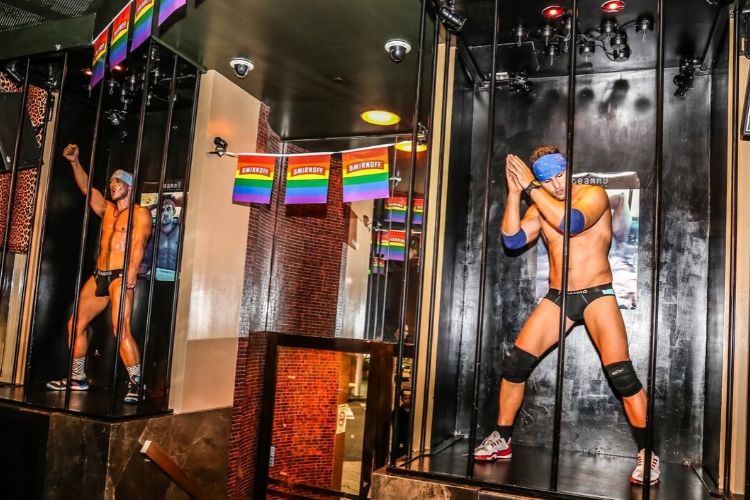 (Source: Columbian Hotel)
Colombian Hotel sits on the corner of Sydney's well-frequented Oxford Street, making it one of the most popular meeting points for the city's gay community. The street-level bar attracts a good crowd throughout the week, but things always get a bit more rowdy once the weekend hits. Get in early and grab a stool on a Friday or Saturday night and you're guaranteed a night for the history books. 
Colombian Hotel – 117 – 125 Oxford Street Darlinghurst 2010, Gay Bar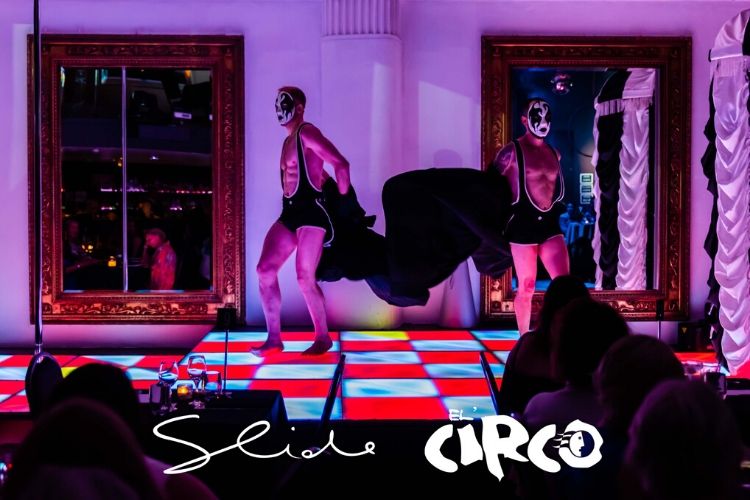 (Source: Slide Sydney)
Call us hyperbolic but we think Slide might just be our favourite gay bar in all of Sydney. From the moment you step inside the old Art Deco building, it's easy to understand why. Slide is one of Sydney's most glamorous and glitzy gay destinations, serving dinner and cocktails with a side of live performances and themed events. Its played host to an impressive array of local and international artists, so you'll never know who you might spot at this Oxford Street bar. 
Slide – 41 Oxford Street, Darlinghurst 2010, Gay Nightclub
Green Park Hotel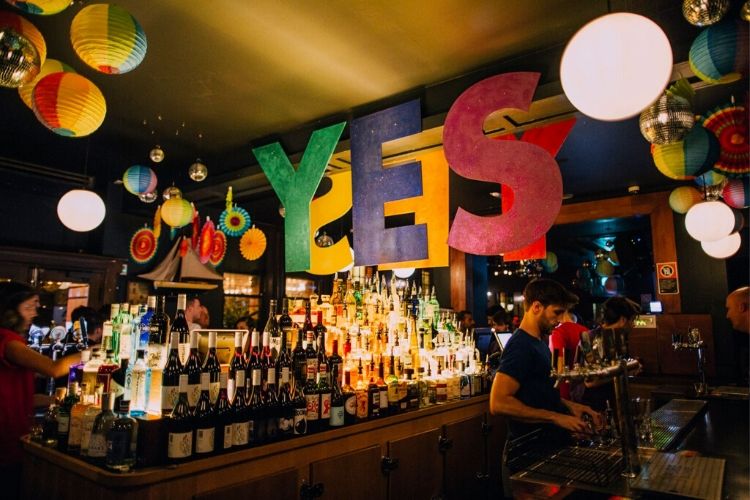 (Source: The Green Park Hotel Darlinghurst)
Situated in the heart of Sydney's gay community, Green Park Hotel may not be restricted to the LGBTQI population but it's patrons generally reflect the rainbow coloured diversity of the surrounding neighbourhood. Whether you're dropping in for a golden ale or looking to kick on until the sun comes up, this old-school hotel welcomes all walks of life with open arms. 
Green Park Hotel – 360 Victoria Street, Darlinghurst 2010, Gay Bar
Further Reading