Byron Bay Nightclubs
You probably associate Byron Bay with yoga, vegan feasts and all things hippy. Although it is the perfect place to soothe your mind, body and soul, it is also the ultimate location to let loose and get rowdy. Byron Bay boasts a pumping nightlife every day of the year, and with live music, DJs, clubs, beachfront bistros and grunge pubs, there's a place for everyone's tastes. The hardest part of your night might just be knowing when to stop. 
Byron Bay is well known for its relaxed and laidback lifestyle, making it a popular place to visit when wanting to have a great weekend escape. However, the charming coastal town is also famous for its fantastic mix of pubs and clubs, providing a great variety of fantastic venues to enjoy with friends. If you're looking for a place to enjoy some nice live music, or somewhere with some amazing DJ's, you can be sure that Byron Bay has it all. We have rounded up a list of our favourite picks, just for you. If you are after VIP Nightclub access or VIP Bottle Service give us a call today for your specials. If you are after a weekend full of activities in Byron we have you covered.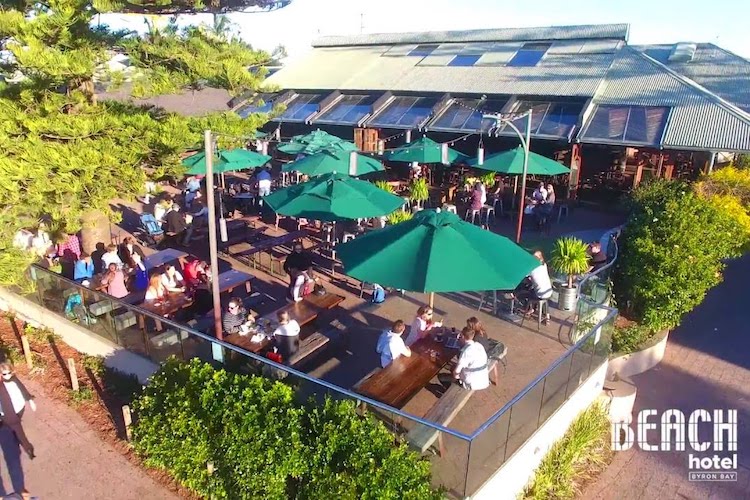 Source: Beach Hotel Byron Bay Facebook
Known as the go to place in Byron Bay, it provides a great base for your weekend visit. Feel free to start here early in the day with a coffee, have a nice lunch and beer, then enjoy the bar at night. During the day, it is a family friendly beachside restaurant, but at night it transforms into a live music venue. If you like to enjoy live music and beers with friends while relaxing in the sun, this is the perfect place for you. With beautiful sea views and a great atmosphere, this is the venue to do just that. The Beach Hotel also hosts some of the best DJ's in town, providing a great place for you and your friends to dance the night away. It's the perfect place to share a beer with the boys, mingle with the locals or tourists and cut shapes on the huge, open air dancefloor. The Beach Hotel rotates between amazing DJs and epic live bands, but always produce a night to remember.
1 Bay St, Byron Bay NSW 2481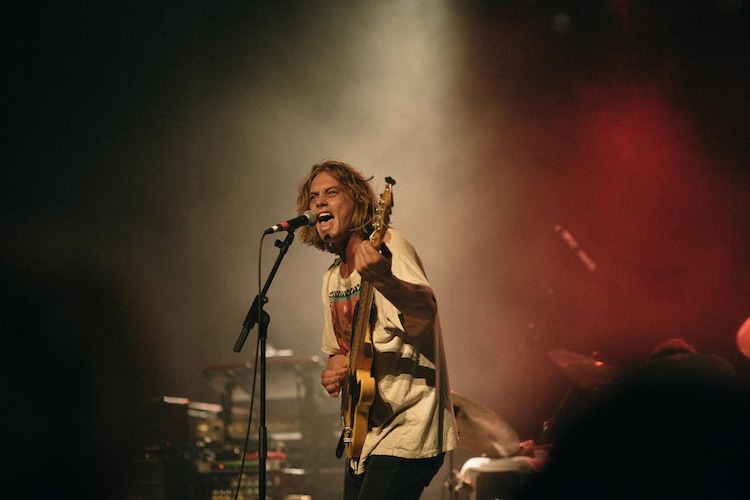 Source: Byron Bay Brewery Facebook
Byron Bay Brewery
If you're a massive beer fan, then visiting Byron Bay Brewery is simply a no-brainer. It provides the opportunity to enjoy many excellent freshly brewed beers and enjoy some great live music. Providing open mic nights, great DJ's and big screens for major sporting events, the Byron Bay Brewery has proven to be a popular place to go at any time of the day. With fantastic food options, you can also pair some amazing local brews with a delicious lunch or dinner.
1 Skinners Shoot Rd, Byron Bay NSW 2481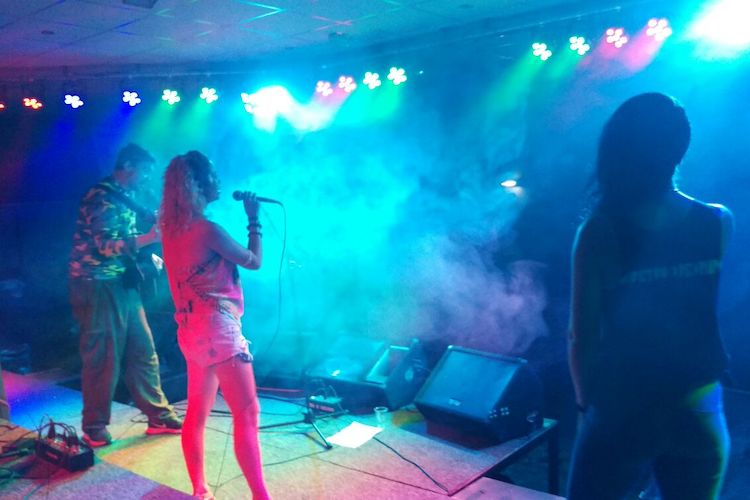 Source: The Great Northern Hotel Facebook
The Northern Hotel
Just a few hundred metres down the main street, you'll find The Northern. Stepping into this old style hotel with a grand old pub will feel like you've been transported to the inner city of Melbourne, London or Paris. As well as all the usual pub classics meals, you're also likely to catch some pretty big names on the stage. The Northern has hosted bands such as The White Stripes and PJ Harvey, so you might be surprised with who you can find in this little coastal town. 
For those who love a classic old-style pub, then you'll love the Northern. It is a popular place for locals and visitors alike, providing a great place to enjoy some drinks, food and music with family and friends. If you're tired from all of the upbeat clubs and are looking for a place to go and relax, then the Northern is a great option. Known as venue with a history of hosting some great live bands including the White Stripes and PJ Harvey, you never know what talent you'll get to listen to when you're there.
35/43 Jonson St, Byron Bay NSW 2481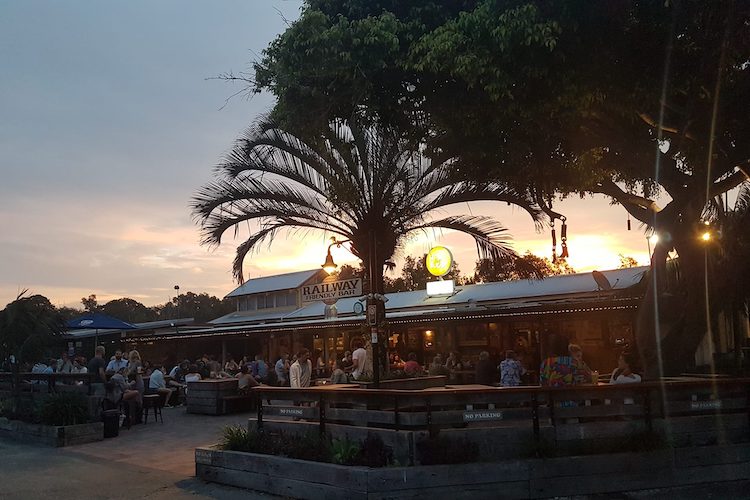 Source: The Rails Facebook
True to the Hippy culture of Byron, The Rails is an old joint that's been recycled to give it new life. Although it is no longer used for transport, former railway station still has the look and feel of the original station. You can order beer directly from the train window, take a seat in the repurposed carriage seats or make tracks directly to the d-floor. If you're looking for something a little more low key, you can also watch sports on their various screens indoors, or tuck into one of the pub-style meals on the menu. 
Formerly known as 'The Railway Friendly Bar', The Rails is a former railway station where travellers could order a beer directly from their window. The train station is no longer in use, but the Rails provides a reminder to the town and provides a great place to enjoy a few beverages. Located in the heart of Byron Bay, the Rails has proven to be a very popular place for locals to catch up after work for a few drinks and socialise. You can enjoy the excellent music options there, with some great live music acts. There are also a wide range of screens inside, providing you with the option to watch some sports and enjoy a nice lunch or dinner.
86 Johnson Street, Byron Bay NSW 2481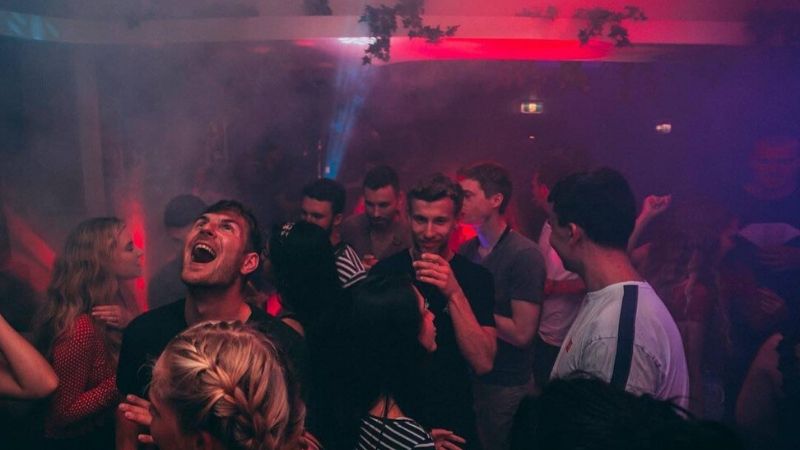 Source: The Sticky Wicket Facebook
This late night destination is relatively new to the thriving nightlife scene of Byron, but it's already won the hearts of locals and travellers alike. Offering international craft beers, cocktails and wines, its smack bang in the centre of town and never disappoints. The crowds don't really start flooding in until late but once they come, there is no stopping them. We'll drink to that!
Known as a popular late night sports bar, the Sticky Wicket provides something different for your night out. They play some great music and have a dance floor, making it a fun place to check out. If you're looking for something a bit more casual, then the Sticky Wicket is a great place to go and enjoy some drinks.
32 Jonson St, Byron Bay NSW 2481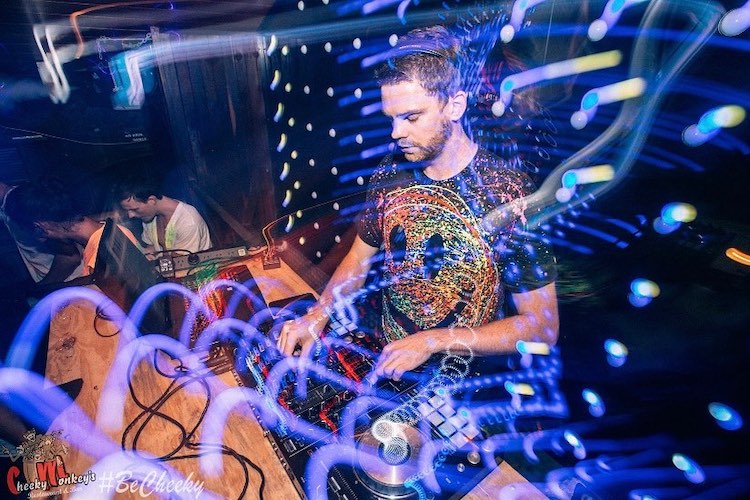 Source: Cheeky Monkeys Facebook Page
If you haven't heard of Cheeky Monkeys, you must have been living under a rock for your entire life. This nightclub is more than a party bar, it's a destination for travellers from across the globe. It's the type of place you might drop into for a quick boogie on the way home from dinner, and end up leaving 6 hours later with aching hips, beer googles and a bunch of new (and exotic) mates. 
If you've ever wanted to dance the night away on a table top, then this is the place to do so. Probably one of the most heard of places in Byron Bay, Cheeky Monkeys is a must visit when in town. It is a fantastic party bar and restaurant for backpackers, which has proven to be hugely popular with locals. Providing some of the best DJ's in Byron Bay, you can be sure that at Cheeky Monkey's you're going to have one hell of a night.
115 Jonson St, Byron Bay NSW 2481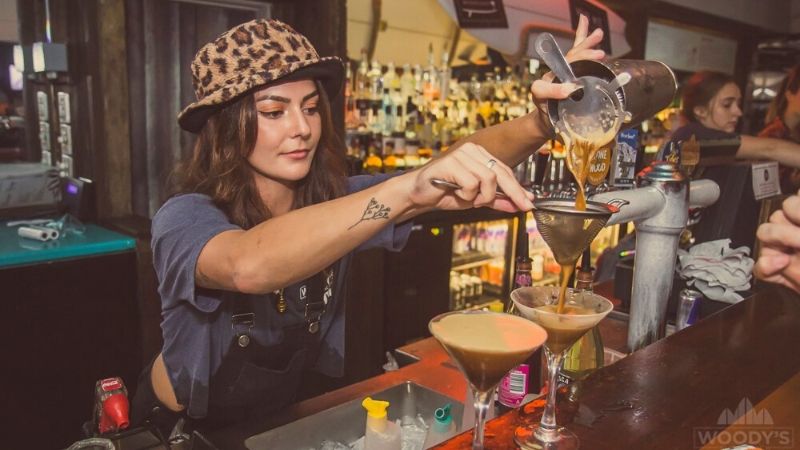 Source: Woody's Surf Shack Facebook
True to its name, Woody's is an excellent place to go if you enjoy a chilled out surf vibe. It is a fantastic bar which provides an amazing atmosphere, making it one of the most popular places to go in Byron Bay. Like most bars in Byron, Woody's also has a great dance floor when you can bust some moves like no-one is watching. Woody's is very popular with the surf crowd, making it a popular place with visitors that want to experience something different and immerse themselves with the culture of the town. Woody's Surf Shack is everything you would imagine Byron to be and more. Rocking a vintage surf vibe, the nightclub boasts dance floors, Kombi-style booths, an outdoor patio, foosball and billiards. Just when you thought it couldn't get any better, happy hour drink special roll around every night until 10.30pm. How is that for a good time?!
The Plaza, 9-10/90-96 Jonson St, Byron Bay NSW 2481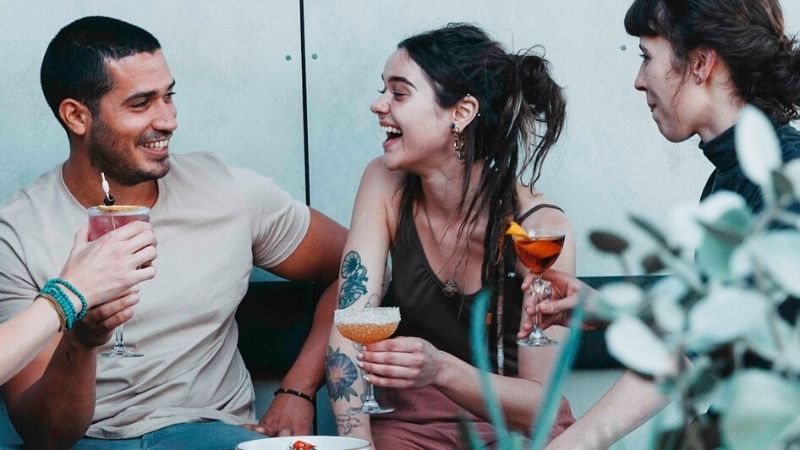 Source: Locura Facebook Page
Locura 
It's Spanish for 'Madness' and for good reason too. The smokey room in the heart of Byron Bay is slightly more sophisticated than some of the other nightclubs in town but it's still a place for all walks of life to come together every weekend. The deep house tunes, affordable drinks and buzzing atmosphere provide all the ingredients for a killer night out. It's the type of place you can drop in for a quick boogie, and roll home hours later. 
Locura – 6 Lawson Street, Byron Bay 2481
Byron Bay provides a fantastic mix of pubs, bars and clubs that you are sure to love. If you're a local, a tourist, couple, or backpacker, there's something in Byron Bay for everyone. There is no shortage of choice in Byron Bay, with the popular nightlife scene continuing to attract so many visitors each year. Whether you are wanting a relaxed night to enjoy some drinks and live music, or an all out rager at some funky dance clubs, Byron Bay provides it all. You can be sure that you'll have an amazing night out in Byron Bay, with you and your friends already wanting to plan your next holiday visit.
Further Reading