Byron Bay Nightclubs
Byron Bay is well known for its relaxed and laidback lifestyle, making it a popular place to visit when wanting to have a great weekend escape. However, the charming coastal town is also famous for its fantastic mix of pubs and clubs, providing a great variety of fantastic venues to enjoy with friends. If you're looking for a place to enjoy some nice live music, or somewhere with some amazing DJ's, you can be sure that Byron Bay has it all. We have rounded up a list of our favourite picks, just for you. If you are after VIP Nightclub access or VIP Bottle Service give us a call today for your specials. If you are after a weekend full of activities in Byron we have you covered.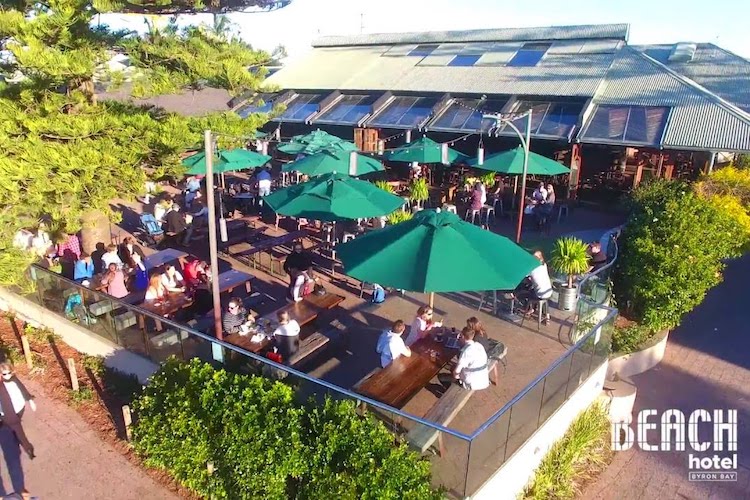 Source: Beach Hotel Byron Bay Facebook
Known as the go to place in Byron Bay, it provides a great base for your weekend visit. Feel free to start here early in the day with a coffee, have a nice lunch and beer, then enjoy the bar at night. During the day, it is a family friendly beachside restaurant, but at night it transforms into a live music venue. If you like to enjoy live music and beers with friends while relaxing in the sun, this is the perfect place for you. With beautiful sea views and a great atmosphere, this is the venue to do just that. The Beach Hotel also hosts some of the best DJ's in town, providing a great place for you and your friends to dance the night away.
1 Bay St, Byron Bay NSW 2481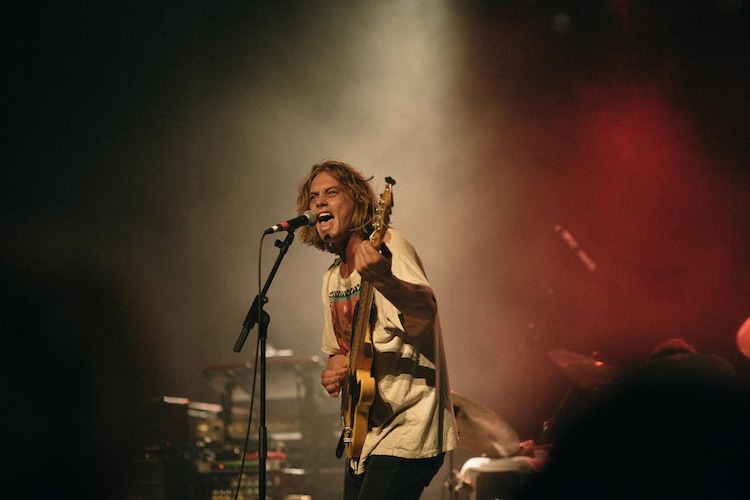 Source: Byron Bay Brewery Facebook 
If you're a massive beer fan, then visiting Byron Bay Brewery is simply a no-brainer. It provides the opportunity to enjoy many excellent freshly brewed beers and enjoy some great live music. Providing open mic nights, great DJ's and big screens for major sporting events, the Byron Bay Brewery has proven to be a popular place to go at any time of the day. With fantastic food options, you can also pair some amazing local brews with a delicious lunch or dinner.
1 Skinners Shoot Rd, Byron Bay NSW 2481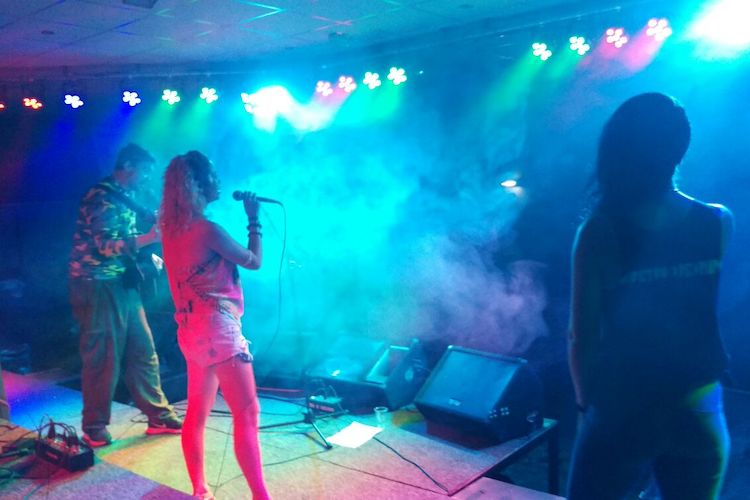 Source: The Great Northern Hotel Facebook
For those who love a classic old-style pub, then you'll love the Northern. It is a popular place for locals and visitors alike, providing a great place to enjoy some drinks, food and music with family and friends. If you're tired from all of the upbeat clubs and are looking for a place to go and relax, then the Northern is a great option. Known as venue with a history of hosting some great live bands including the White Stripes and PJ Harvey, you never know what talent you'll get to listen to when you're there.
35/43 Jonson St, Byron Bay NSW 2481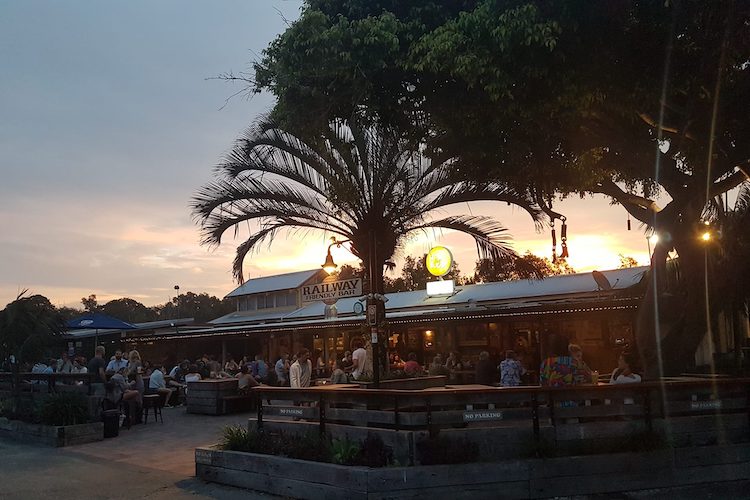 Source: The Rails Facebook
Formerly known as 'The Railway Friendly Bar', The Rails is a former railway station where travellers could order a beer directly from their window. The train station is no longer in use, but the Rails provides a reminder to the town and provides a great place to enjoy a few beverages. Located in the heart of Byron Bay, the Rails has proven to be a very popular place for locals to catch up after work for a few drinks and socialise. You can enjoy the excellent music options there, with some great live music acts. There are also a wide range of screens inside, providing you with the option to watch some sports and enjoy a nice lunch or dinner.
86 Johnson Street, Byron Bay NSW 2481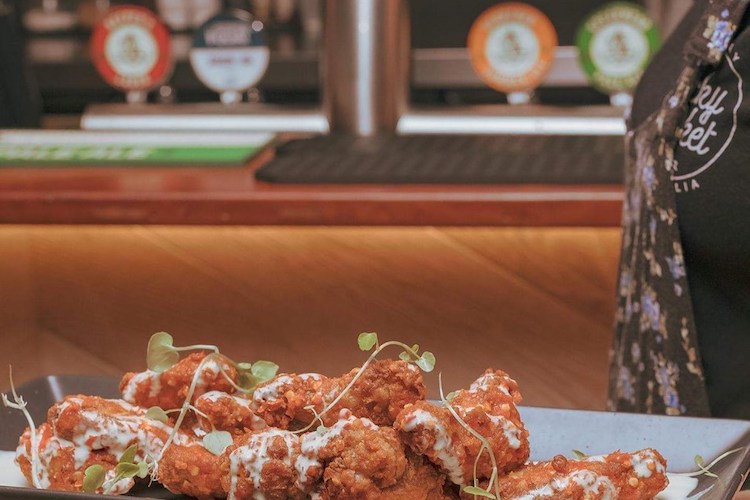 Source: The Sticky Wicket Facebook
Known as a popular late night sports bar, the Sticky Wicket provides something different for your night out. They play some great music and have a dance floor, making it a fun place to check out. If you're looking for something a bit more casual, then the Sticky Wicket is a great place to go and enjoy some drinks.
32 Jonson St, Byron Bay NSW 2481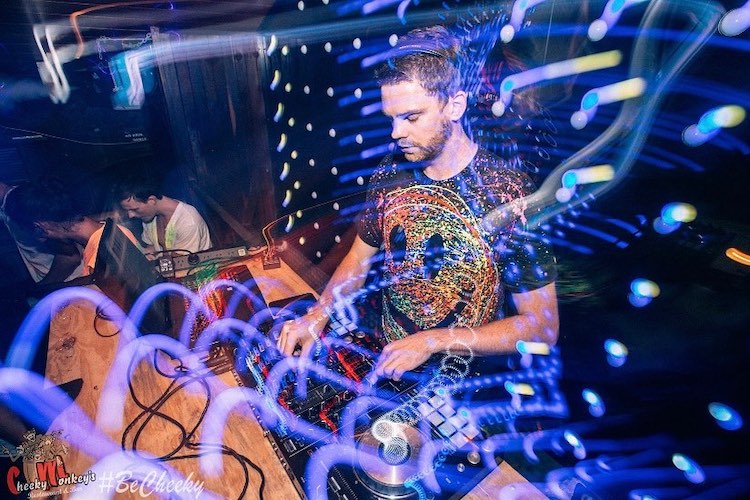 Source: Cheeky Monkeys Facebook Page
If you've ever wanted to dance the night away on a table top, then this is the place to do so. Probably one of the most heard of places in Byron Bay, Cheeky Monkeys is a must visit when in town. It is a fantastic party bar and restaurant for backpackers, which has proven to be hugely popular with locals. Providing some of the best DJ's in Byron Bay, you can be sure that at Cheeky Monkey's you're going to have one hell of a night.
115 Jonson St, Byron Bay NSW 2481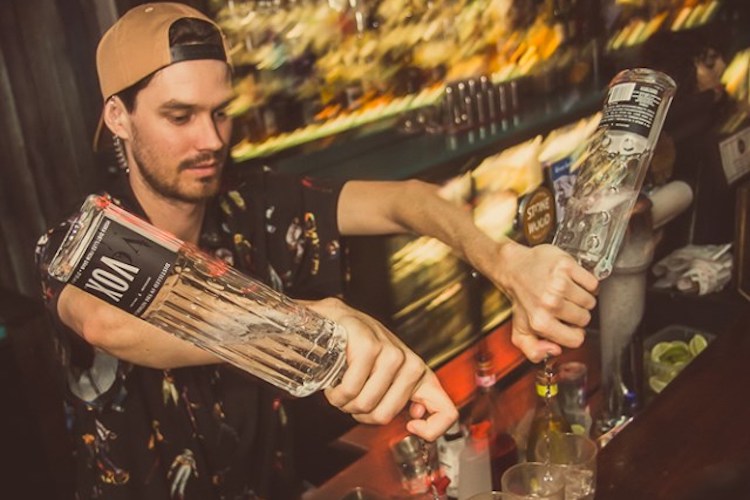 Source: Woody's Surf Shack Facebook
True to its name, Woody's is an excellent place to go if you enjoy a chilled out surf vibe. It is a fantastic bar which provides an amazing atmosphere, making it one of the most popular places to go in Byron Bay. Like most bars in Byron, Woody's also has a great dance floor when you can bust some moves like no-one is watching. Woody's is very popular with the surf crowd, making it a popular place with visitors that want to experience something different and immerse themselves with the culture of the town.
The Plaza, 9-10/90-96 Jonson St, Byron Bay NSW 2481
Byron Bay provides a fantastic mix of pubs, bars and clubs that you are sure to love. If you're a local, a tourist, couple, or backpacker, there's something in Byron Bay for everyone. There is no shortage of choice in Byron Bay, with the popular nightlife scene continuing to attract so many visitors each year. Whether you are wanting a relaxed night to enjoy some drinks and live music, or an all out rager at some funky dance clubs, Byron Bay provides it all. You can be sure that you'll have an amazing night out in Byron Bay, with you and your friends already wanting to plan your next holiday visit.