Wedding Planning Companies Cairns
Considered one of the main gateways to Australia's famous Great Barrier Reef, Cairns is a popular destination in its own right – and deservedly so. This city in Tropical Far North Queensland is a dream holiday destination come to life. Tropical vibes abound as palm trees line the foreshore and the esplanade. Cairns Esplanade Lagoon is a public swimming pool with shimmering, clear cool water and stunning views of the ocean. On top of being close to the Barrier Reef, Cairns also has its share of other nearby natural wonders including Tjapukai Aboriginal Cultural Park and the rainforest village Kuranda.
It's a great place for a holiday but also for a wedding! Cairns has no shortage of excellent wedding locations: stunning seaside resorts, lake and garden settings and venues like The Billabong Kuranda, one of FNQ's top wedding destinations. While you're among FNQ's relaxing tropical surrounds, why not book a wedding planner so you can kick back and relax while they organise the wedding for you and keep everything running smoothly? If you like the sound of that, read on for our list of some of the top wedding planning companies in Cairns.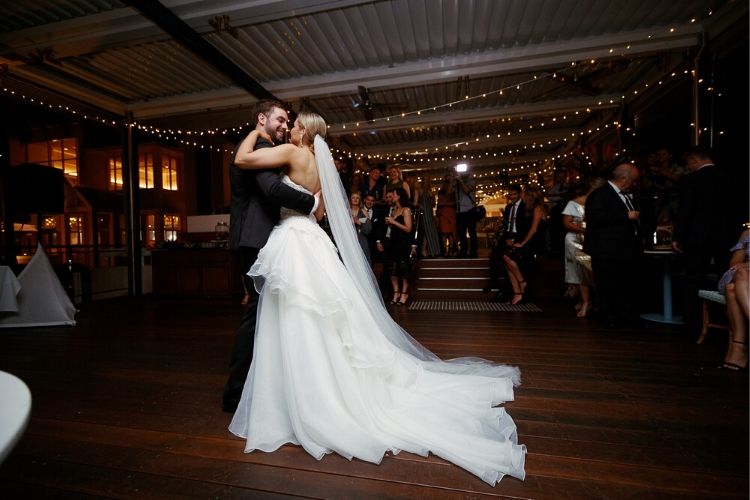 (Source: Dragonfly Weddings)
When you choose to start your life as a newly married couple in Far North Queensland, Dragonfly Weddings and Events plan your wedding to perfection. They offer fresh and creative ideas and advice as they take the stress out of your day. Dragonfly founder and owner Bec has spent over six years introducing couples in love to the area. With her background in marketing and event management, she has the skills to handle all kinds of tasks ranging from the most mundane to the most exciting.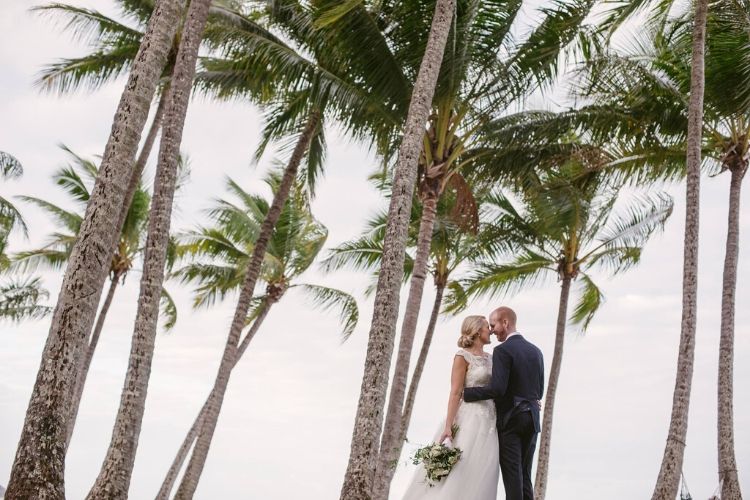 (Source: moh weddings)
Maid of Honour organise everything from proposals and small-scale events to engagement parties and complete wedding planning. Their expertise and versatility has seen their services in demand from Cairns to Palm Cove, Port Douglas to the Atherton Tablelands, all the way to Townsville and the Sunshine Coast. Owner Bec is a qualified wedding planner with a Diploma of Wedding Planning, Styling and Design plus seven years coordination experience and four years working in five-star hotels.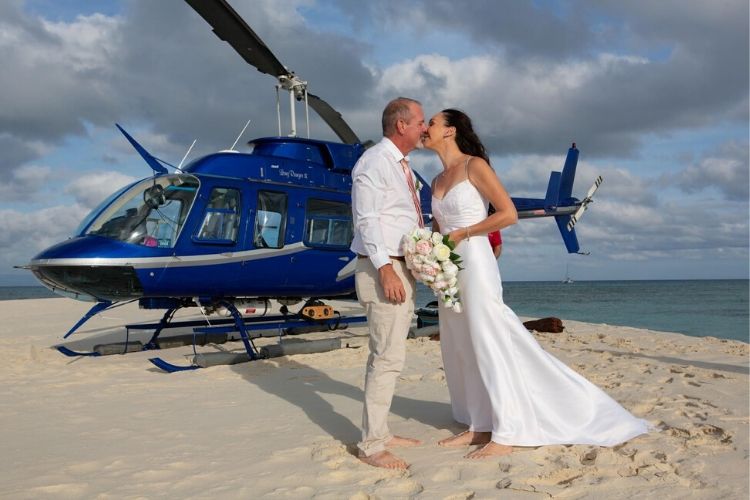 (Source: Palm Cove Weddings)
For a wedding in the Tropics worthy of a postcard, contact Palm Cove weddings. Their selection of services is impressively diverse, ranging from hair and makeup to photography and entertainment to flowers and catering. They offer full-service planning too. With stunning locations to choose from across Tropical North Queensland, they'll take control of your wedding so you can relax and enjoy the moment, free from stress.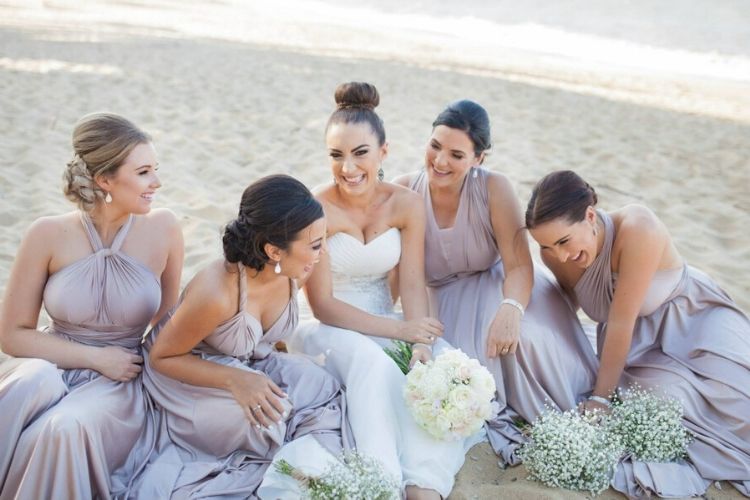 (Source: Cairns Wedding Planner)
CWP is an award-winning wedding planning company that work independently so that your dream wedding isn't restricted by location. Head Honcho Kirsty and her team can fulfil all kinds of roles from your accountants to your mediators, your admin assistants to your personal organisers. They tailor packages to your needs and also work with an online planning tool known as the Wedding Kit to make sure that all the info you need from your budget to your calendar is at your fingertips at all times.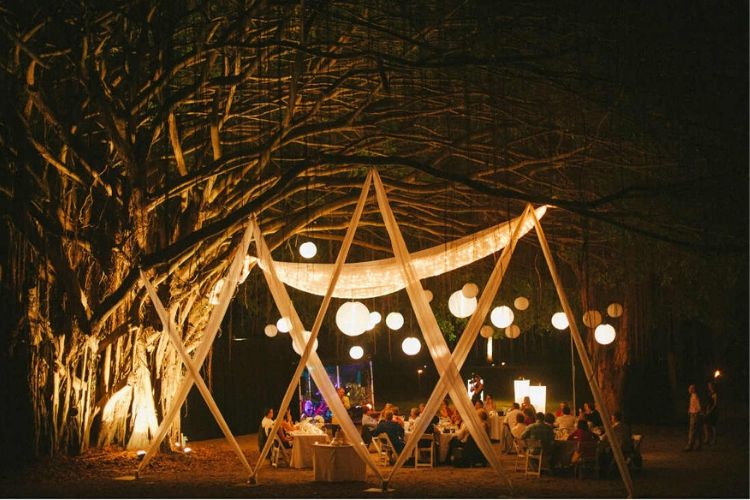 (Source: Dynamic Wedding Planners)
Dynamic take the stress out of your wedding with a range of packages including a special beach ceremony. Accredited wedding planner Louise is the driving force behind Dynamic and she and her team have been creating weddings for over a decade for couples from Cairns to Palm Cove to Port Douglas. They're with you every step of the process from your first inquiry to your special day itself.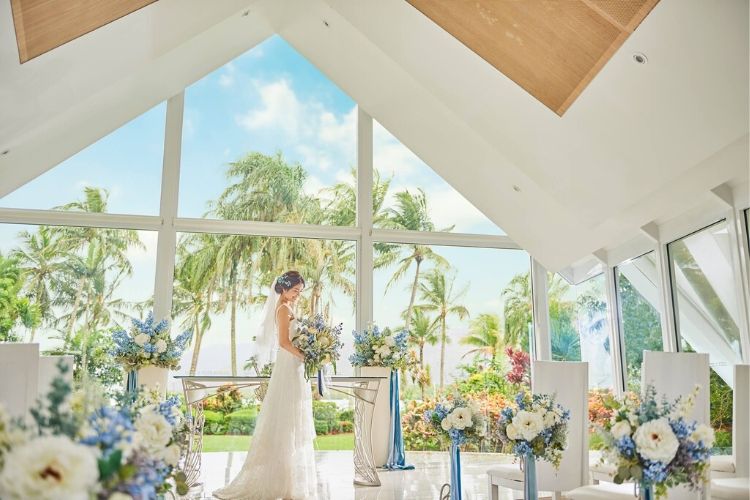 (Source: South Pacific Bridal)
South Pacific Bridal's mission is simple: the creation of beautiful tropical weddings. They design weddings fit for fairytales in chapels surrounded by the beauty of local beaches and gardens. Experienced wedding planners who are familiar with the very best locations and suppliers, they're committed to making sure every detail perfectly aligns with what you've always wanted your wedding to be.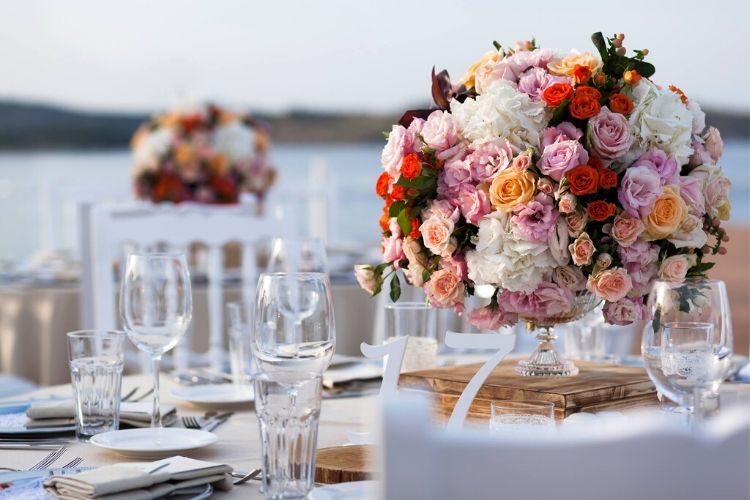 (Source: My wedding Planner Cairns)
Their motto is "My Wedding Planner is your Wedding Planner" and My Wedding Planner make good on that promise. They're not just your wedding planner either. They're also your florist, photographer, videographer and more. Check them out online to find out more information about how they can make your dream wedding in Cairns a reality. 
Further Reading