So you've got down on one knee, asked the million-dollar question, and against all the odds – you've scored yourself the woman of your dreams. Congrats!! Don't listen to what the rest of the boys say; you're seriously about to experience the best years of your life. 
The big wedding day itself is pretty special too. When else are you going to have all your nearest and dearest in the one place for the biggest party of your life?! Whatever style of wedding you're going for, the celebration promises to be a night you will remember forever. 
But. And we hate to be the one to bring up the but. 
Finding the perfect place isn't as easy as it sounds! You've got to consider the location, cost, size, availability and the list goes on. We've seen our fair share of weddings around Brisbane in our time, so we've put together some tried-and-tested suggestions to help kick start your wedding venue selection.
Top Five Wedding Venues Brisbane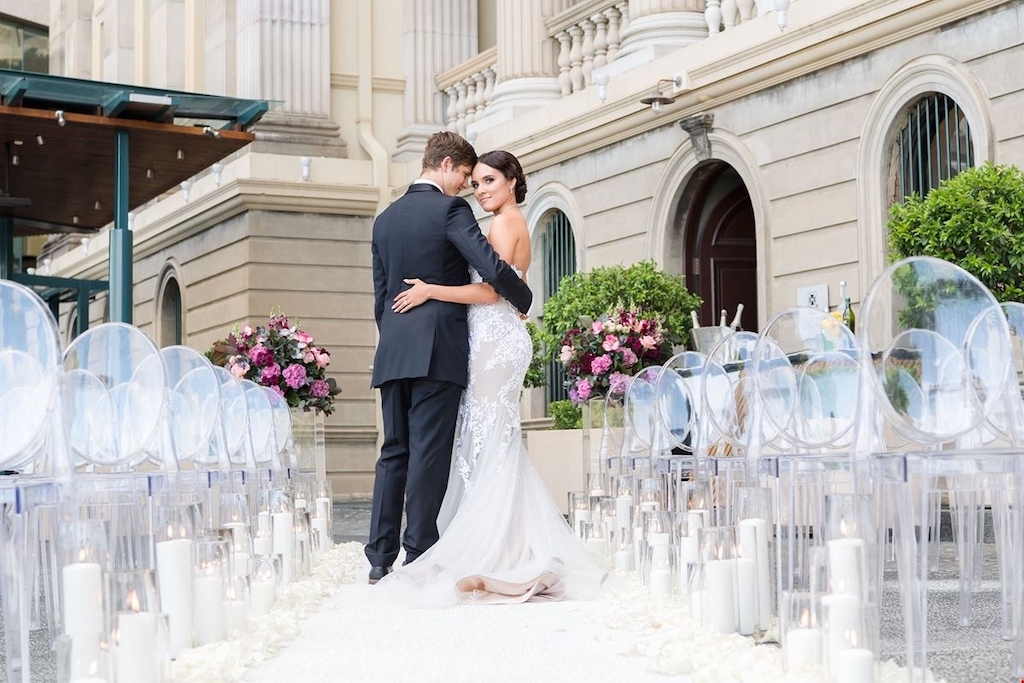 (Source: Customs House Brisbane FB)
Customs House is a slice of history on the banks of the Brisbane river. This beautiful and heritage-listed wedding venue is the type of location you would imagine seeing in a fairy tale and will ensure your special day in Brisbane is painted in elegant grandeur. 
The prime location of Custom House means you're treated to a panoramic backdrop of the river, the story bridge and the city skyline. You can choose to exchange vows in a stunning cathedral-style room or the contemporary River Room that was once part of the Queen's warehouse. 
However you choose to style your wedding venue in Brisbane, you're guaranteed an experience that will go well beyond your wildest expectations.
Location: 399 Queen Street, Brisbane QLD 4000
Website: https://customshouse.com.au. 
Factory 51, Coorparoo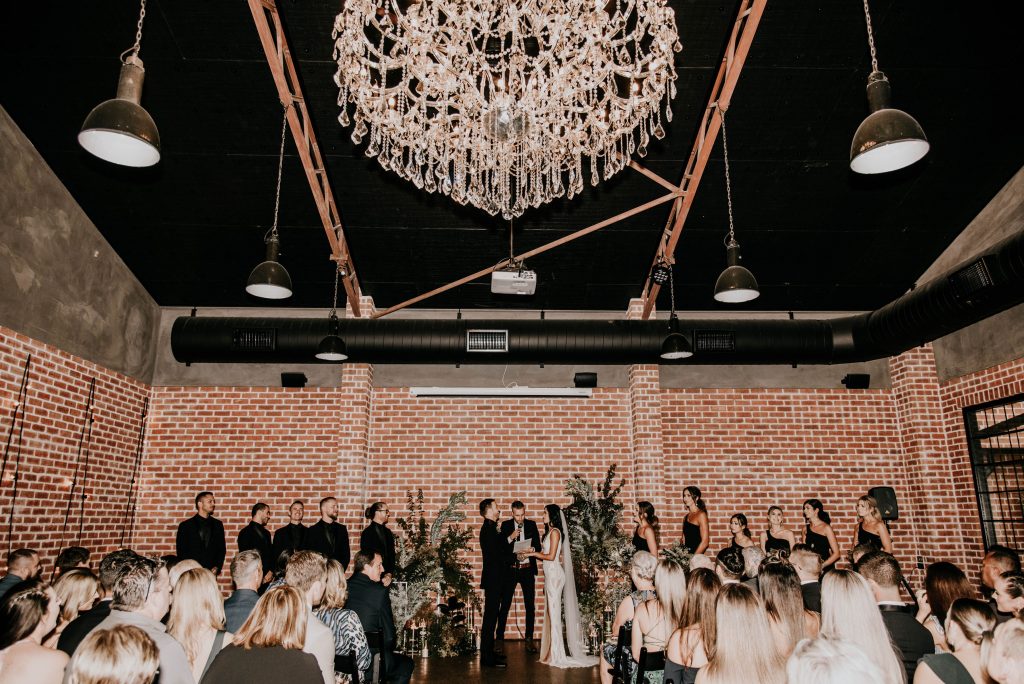 (Source: Kate Dawes Flower Design)
This is where elegant rustic vibes meet industrial chic, and it's a huge yes from us. Factory 51 is characterised by 7m high ceilings (perfect for the chandelier your Missus has been hinting at for months), exposed red brick walls (Very Melbourne-esque) and handmade timber tables. 
With character oozing out of every corner, you don't need to go too crazy with the décor, styling and extras at this wedding venue. You can call the place yours from the ceremony right through to the reception, meaning your guests can enjoy a free flow of alcohol without having to try and sort out a ride between events. 
Location: 51 Holdsworth Street, Coorparoo QLD
Website: https://factory51.com.au. 
The Joinery, West End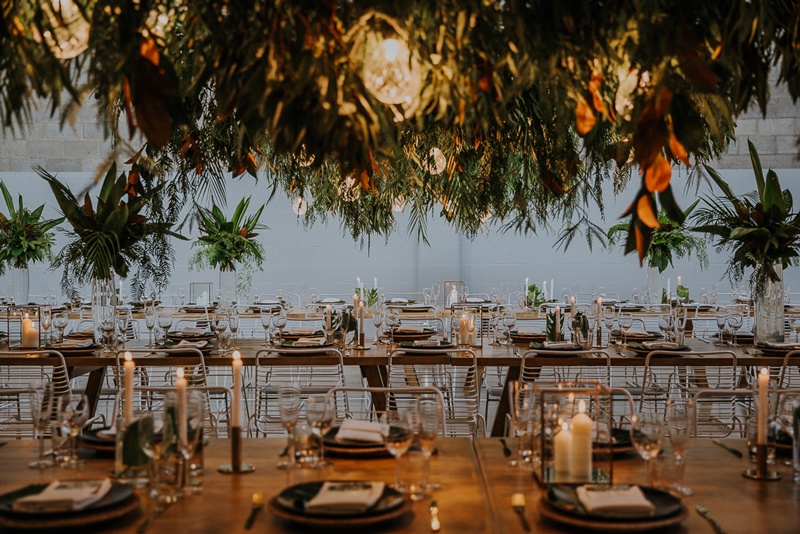 (Source: The Joinery Photographer: Florido Weddings)
West End is known for putting on a good spread, and The Joinery is no exception. Whether you imagined your wedding in Brisbane as an OTT sit-down dinner with a simple affair of cocktails and nibbles, The Joinery is where you can bring your vision to life. 
The large space is versatile enough to cater to weddings of all different themes and style, as well as offering delicious menus to suit every taste, theme, group size and budget. The events teams behind this place will be as enthusiastic about your big day as your mother-in-law, so you're guaranteed to have a night that goes off without a hitch.
Location: 244 Montague Road, West End QLD 4101
Website: https://thejoinerywestend.com.au. 
The Morrison Hotel, Woolloongabba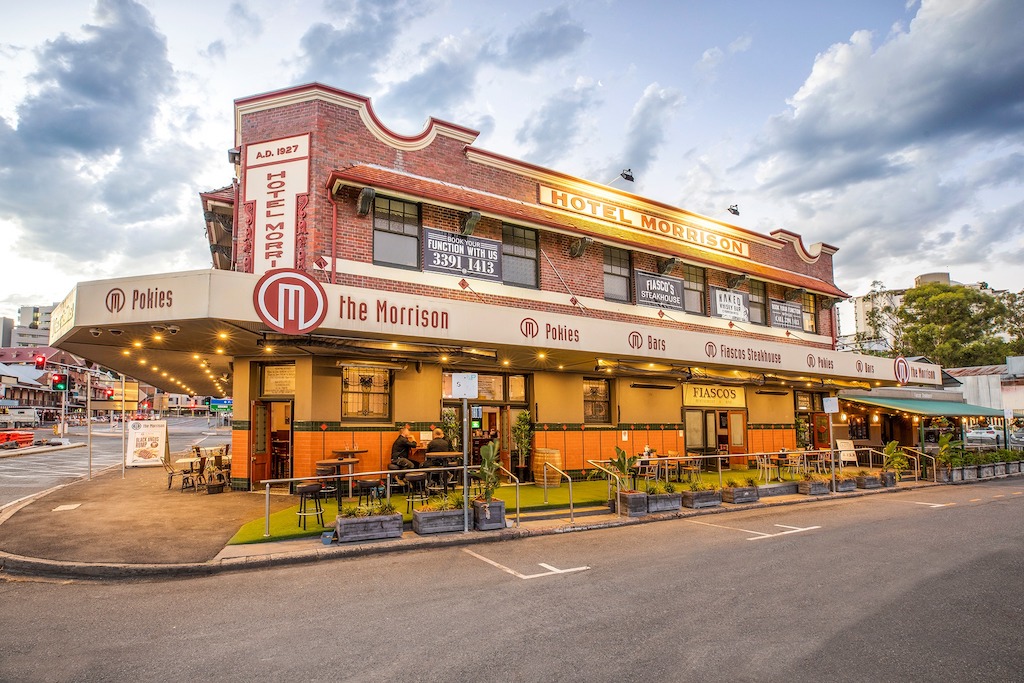 (Source: The Morrison Hotel FB)
If you thought Woolloongabba was just a destination to catch a game of live sport, you've obviously never spent too much time around this neck of the woods. The Morrison Hotel is known for serving up the city's best steak, and it also doubles as an enchanting and unique wedding venue. 
The hotel boasts three function spaces that you can use to make your dream day a reality, including the elegant Piano Lounge, the ornate Original Fiascos or the 1920s art-deco inspired Manhattan Lounge. There are also more food and beverage wedding packages than you can poke a stick at, and they're all just as good as the house-favourite steak.
Location: 640 Stanley Street, Woolloongabba QLD 4102
Website: https://www.morrisonhotel.com.au. 
Victoria Park, Herston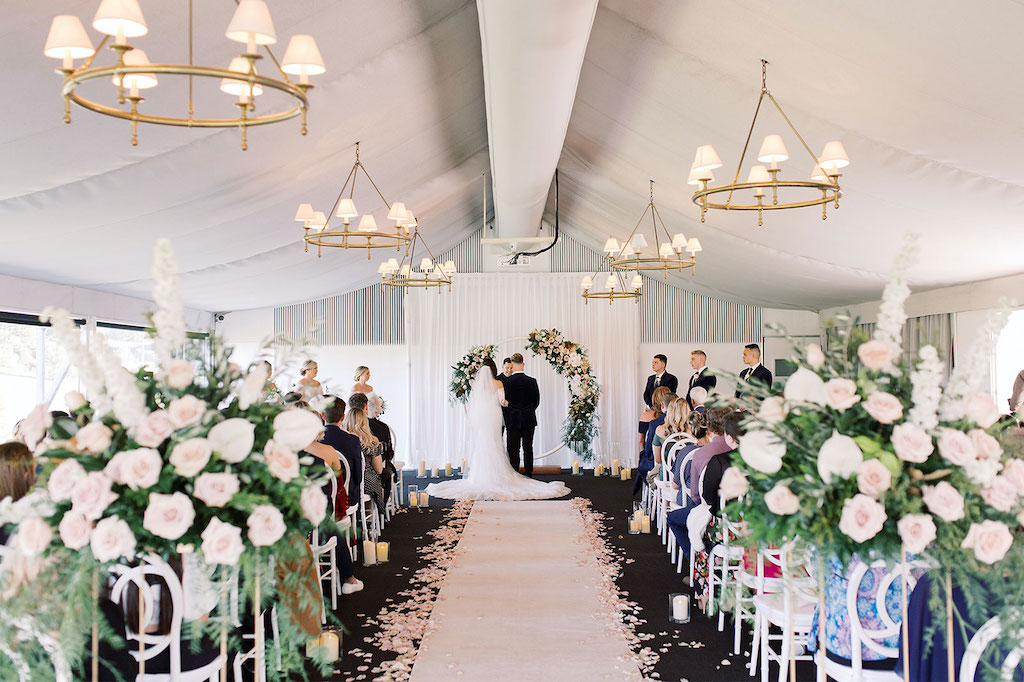 (Source: Queensland Brides)
Is your partner is looking for something urban chic, while you're after more of a lush escape for your wedding? Victoria Park is the best of both worlds. This idyllic location in Brisbane offers both city views and natural surroundings, catering to ceremonies and receptions too. 
True to the laidback ambience, Victoria Park is a no stress, and easy-going place to tie the knot – especially when you've got their team of wedding planners on your side. The flexible venue offers a private bar, terrace and even chandeliers in some rooms. Being a lifestyle precinct, you've also got the option to play putt putt, take a swing in the driving range or enjoy a drink in the bistro as part of your big day. 
Location: 309 Herston Road, Herston 4006 QLD. 
Website: https://victoriapark.com.au.