If you thought picking your partner was one of the biggest decisions in life, you obviously haven't started the hunt for a wedding venue yet. When it comes to finding the perfect spot, there are more options than you can poke a stick at and the right choice looks different for every person. 
Many popular venues will be booked out a year or two in advance, which is why we always recommend that you start hunting sooner rather than later. And since you've settled on hosting your big day in Sydney, we can already tell that you've got excellent taste. 
To kick start your venue hunt, we've shifted through the top-notch range of wedding locations on offer in this expansive and dynamic city of Sydney, and we've managed to narrow down the options that you simply can't go wrong with. 
We're not saying these top five wedding venues are the only places around, but they certainly are some of the favourites! 
Top Five Wedding Venues Sydney 
Luna Park Weddings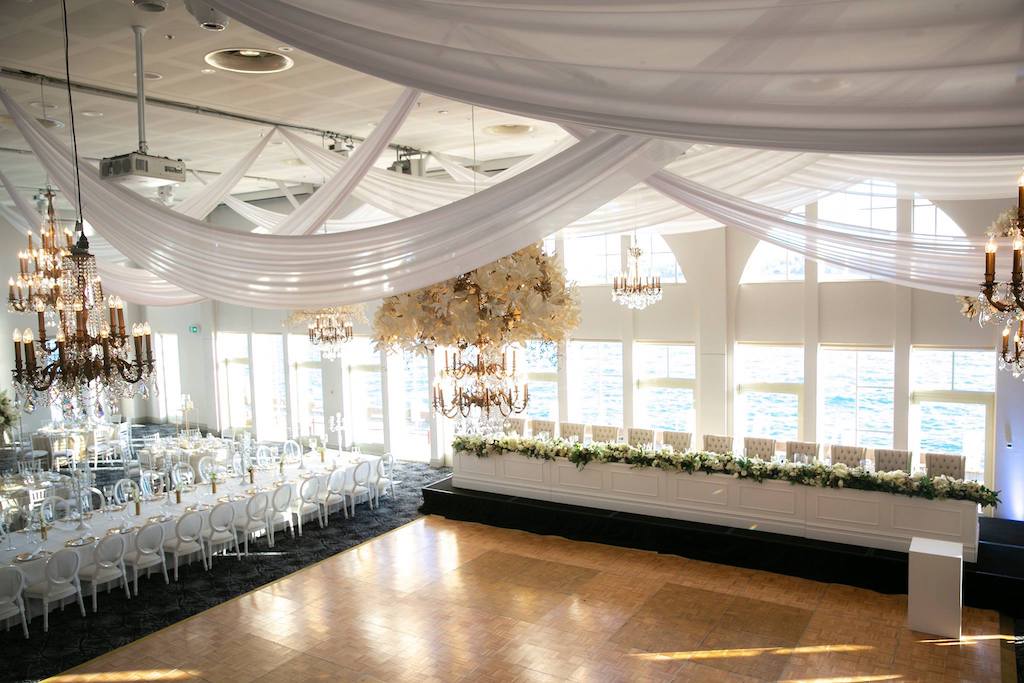 (Source: Luna Park Venues)
Despite what your childhood may have led you to believe, there is more to Luna Park than clowns on stilts, rollercoasters and fairy floss. This North Sydney location is also home to a graceful and elegant reception space that comes with a panoramic view of the iconic Sydney Harbour. 
There is a range of different venues on offer throughout Luna Park, ranging from the Palais with its 250-person capacity right up to the Grand Ballroom which offers space for up to 950 people. 
A wedding at Luna park is equal parts unique and stylish, and the on-site wedding team are known for going above and beyond to ensure even the smallest of details are personalised to your taste. Most Luna Park wedding packages also include service, food and access to the facilities, so it's pretty much a no brainer!
Location: 1 Olympics Drive, Milsons Point NSW 2061
Website: www.lunaparkvenues.com
Centennial Homestead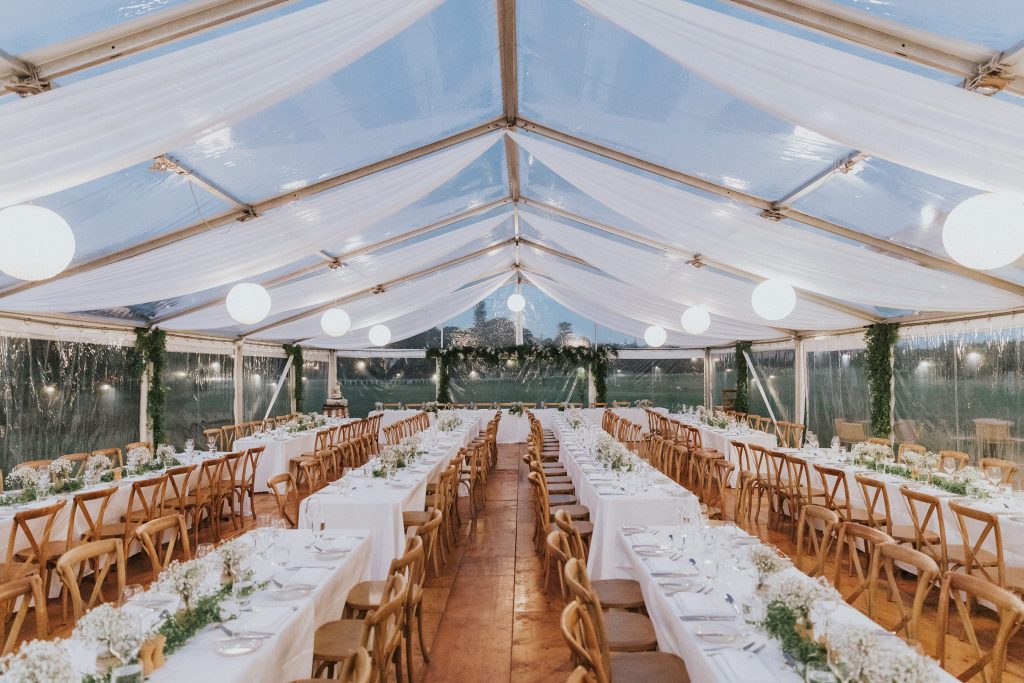 (Source: Centennial Homestead)
It's located just a stone's throw from the city CBD, but Centennial Homestead could just be Sydney's best-kept secret. Hidden right in the heart of the popular Centennial Park, this incredible wedding location is like something out of a picture storybook. 
You may choose to tie the knot in an outdoor ceremony, surrounded by wispy fields of long grasses, rolling green hills and glistening little ponds. There is also the option of hosting your special day in one of the numerous indoor centres on the site. These beautiful indoor spaces are all designed to make the most of the surrounding natural beauty, so you'll still have the same peaceful feeling found throughout the grounds. 
The experienced and friendly events team are as flexible as they come, and are always on call to help you with the last minute arrangements and decisions. It's pretty hard to fault anything at Centennial Homestead.
Location: 1 Grand Drive, Centennial Park, NSW 2021
Website: https://www.centennialhomestead.com.au/events/weddings/
Lauriston House Function Centre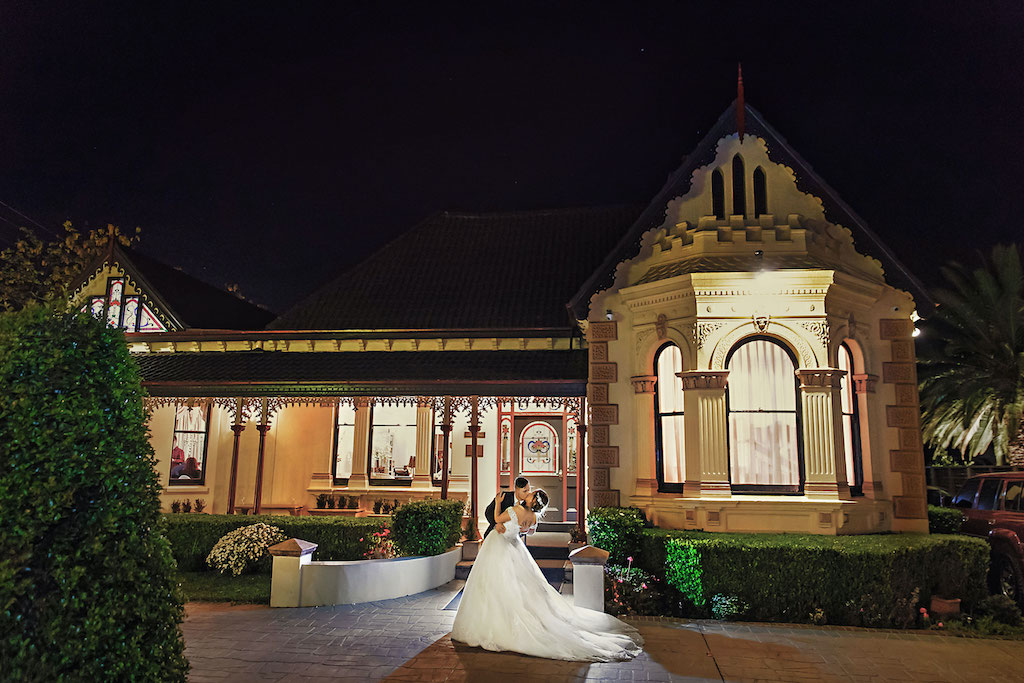 (Source: Lauriston House Function Centre)
Lauriston House Function Centre is one of those buildings that truly takes your breath away the first time you lay eyes on it. And it doesn't seem like the wow-factor wears off either! 
This breathtakingly beautiful heritage home was built in the mid-1800s and has been restored to showcase its original beauty. Being a traditional space, you'll be treated to a selection of lavish extras such as the private bridal room, remarkable open fireplaces, a formal dining area with a dance floor and even a show-stopping lounge area. 
The ground's gardens seem to bloom all year round, making it the perfect space to say "I do". Wrap up the ceremony and retreat inside for a reception that your guests will still be talking about in years to come.
Location: 146 Marsden Road, Dundas Valley NSW 2117 
Website: https://lauristonhouse.com.au/. 
Loxley on Bellbird Hill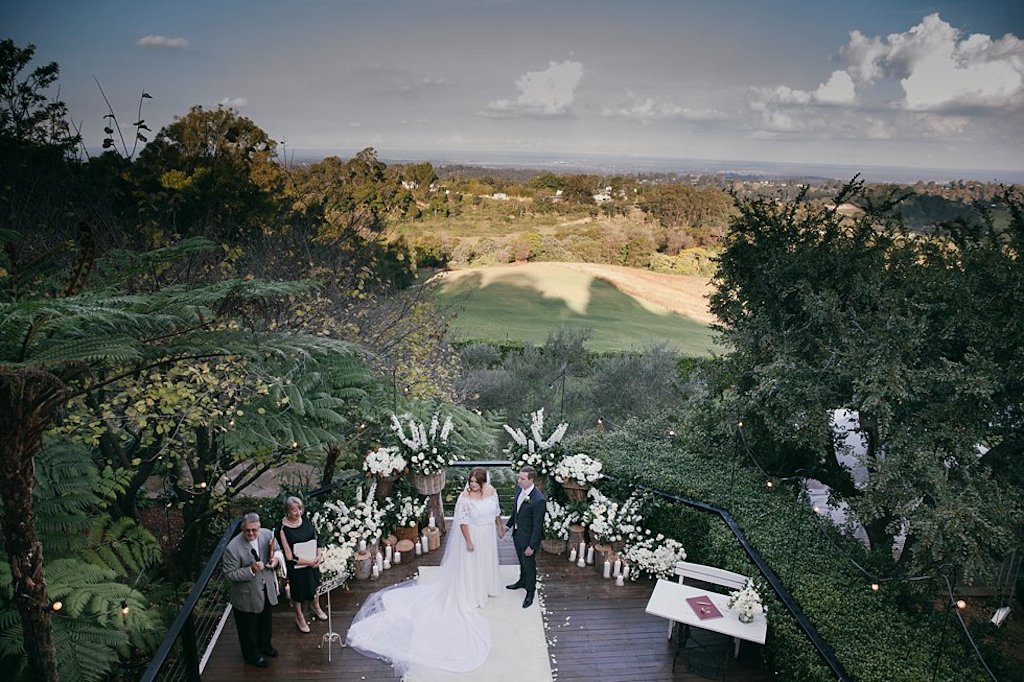 (Source: Welsch Photography)
When country style meets postcard-perfect scenes, Laxley on Bellbird Hill is born. This serene venue is home to stunning gardens, peaceful water lily ponds and towering trees. Surrounded by the lush greenery, you'll have the perfect backdrop to exchange vows and capture some truly incredible snaps of the moment. 
Follow up your beautiful ceremony with a romantic reception in the Kauri room, which boasts cathedral ceilings, wrought-iron fittings and a stunning sandstone fireplace. These events are hosted by the sites' multi-award-winning executive chef, who pulls out all the stops to ensure your guests can indulge on a selection of mouth-watering dishes. 
Keep the party going by booking accommodation in the exclusive bridal suite, where newlyweds are treated to a sumptuous range of sweets and drinks.
Location: 993 Bells Line of Rd, Kurrajong Hills NSW 2578
Website: https://loxleyonbellbirdhill.com.au/. 
Ryde-Paramatta Golf Club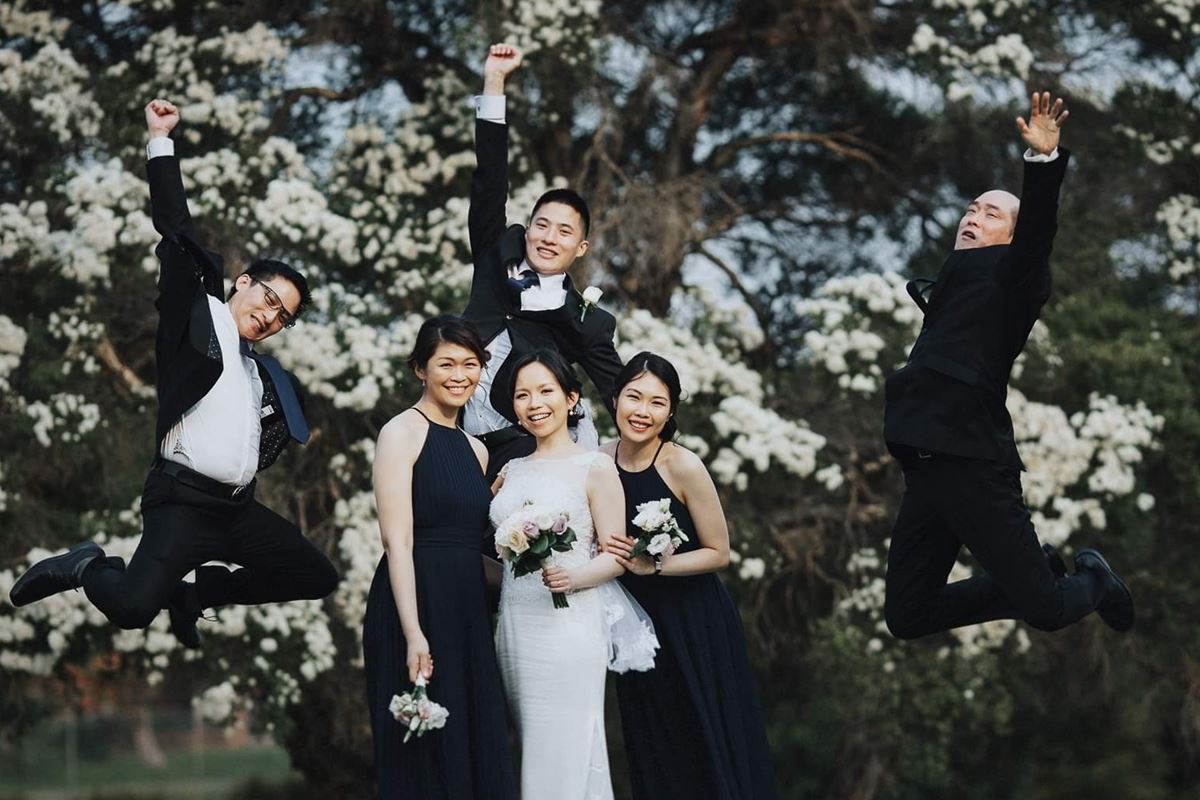 (Source: Easy Weddings)
Don't let your wedding get in the way of a few holes with the boys! A Ryde-Parramatta Golf Club wedding is the stuff of dreams. The lush and perfectly manicured landscape provides the perfect backdrop for all your wedding shots and ensures you'll have pictures to remember your special day forever. 
The site offers a range of all-inclusive packages that can be customised to suit every taste, budget and style. While most people opt for a ceremony in the gardens, there is also an indoor option that overlooks the course and is just as gorgeous. Round up your 200 closest friends and get ready to celebrate the two greatest things in life – love and golf of course!
Location: 1156 Victoria Road, West Ryde NSW 2114