As you can probably tell, we're pretty big fans of throwing epic bucks parties in Perth. Bucks parties are the ultimate way to celebrate the soon-to-be-married couple and give the groom the send-off he deserves. While these events hold a special place in our hearts, weddings are pretty awesome too. 
We mean, what's not to love about promising forever with your person while being surrounded by your nearest and dearest?! It's a once-in-lifetime moment, so its important that you get it right. The puzzle of a perfect wedding starts with finding the right venue for your budget, style, vision and invite list. It should be a place that reflects who you both are and provides plenty of room for all the good stuff – AKA eating, drinking and dancing! 
When it comes to wedding venues in Perth, you're definitely spoilt for choice. From rustic barns and warehouses to lush orchards and old town halls, you really can't go wrong with any of these locations. We've scoured the city to find the best of the best, and we've shared our five favourites to help you out. 
Top Five Wedding Venues Perth 
Kidogo Art Institute, Fremantle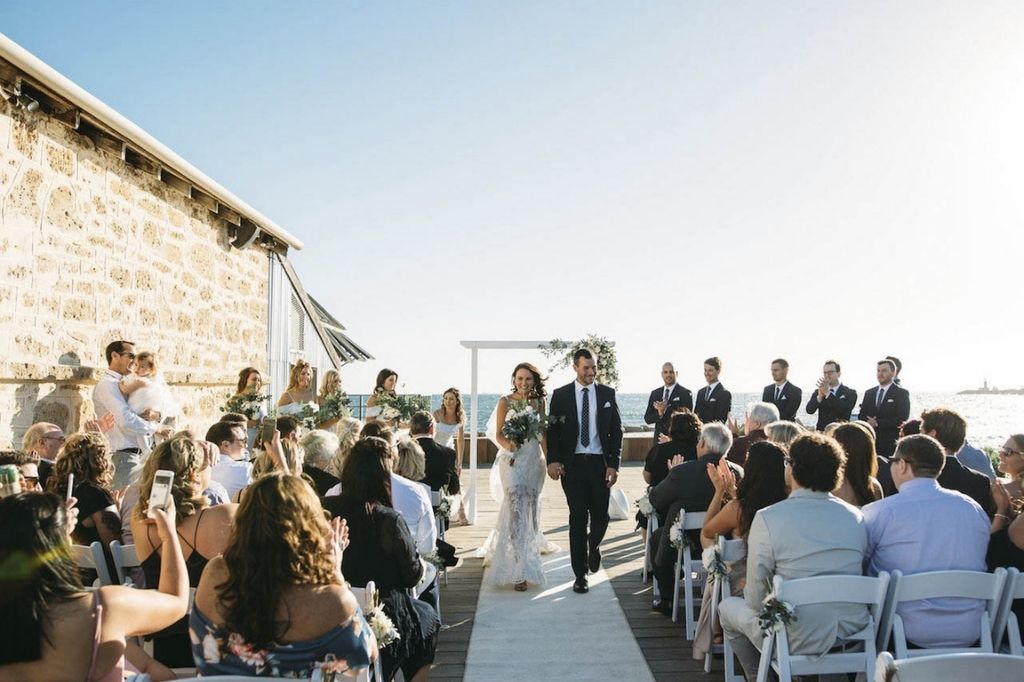 (Source: Venue Maestro)
There is only one words to describe the Kidogo Art Institute –  adorable! This Fremantle venue is characterised by exposed beams, wooden floors and limestone walls, which gives it the perfect ambience for a rustic wedding. The 1884-heritage-listed property is also located on the shores of Bathers Beach, which means you're treated to an uninterrupted view of the Indian Ocean from everyone of the four function spaces. 
The surrounding grounds are just as beautiful as the building, and are ideal for an outdoor ceremony or even pre-dinner drinks. Gather your family and friends to watch the sun set after a perfect wedding day and make a toast to the rest of your life. 
Location: Rear 47 Mews Road, Bathers Beach, Fremantle
Website: https://www.kidogo.com.au/venue-hire/.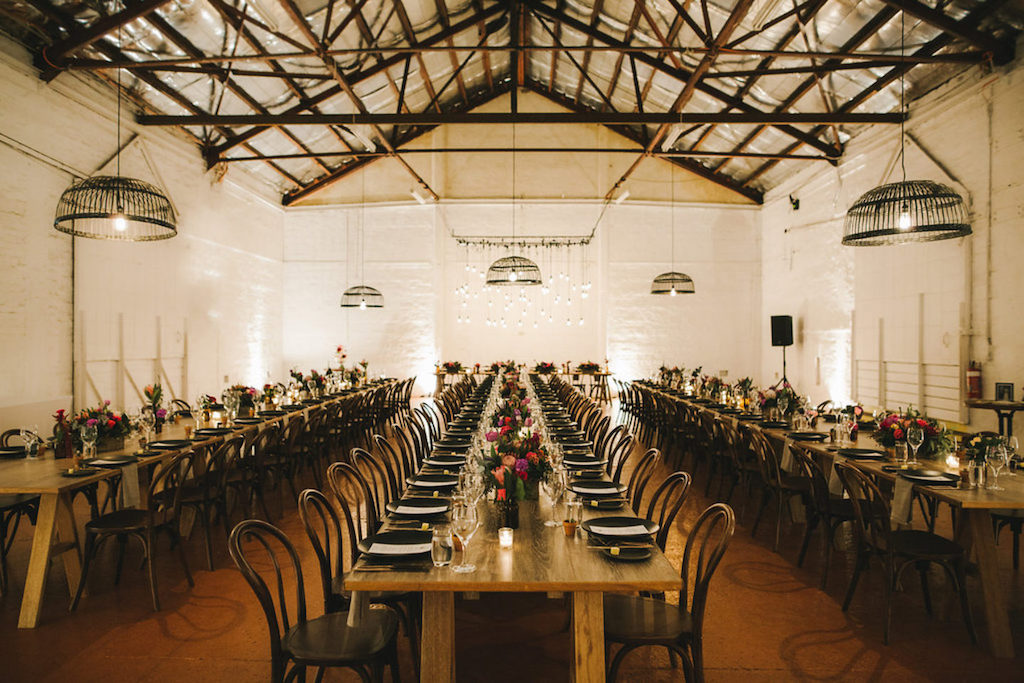 (Source: Venue Maestro)
Are you own of those people that has been dreaming of your wedding day for as long as you can remember and has 1003 Pintrest boards to prove it? For anyone wanting the satisfaction of bringing their vision to life with their own two hands, Perth City Farm has your name all over it. 
The wedding venue is a complete blank canvas, with whitewashed walls, bullet grey flooring and steel beams. This backdrop can be transfer to suit just about any style of wedding, from boho-themed to luxury chic. Hiring the venue means you'll have access to the site for three days, ensuring you've got plenty of time to set up and bump out. 
Location: 1 City Farm Place, East Perth 
Website: https://www.perthcityfarm.org.au.
The Flour Factory, Perth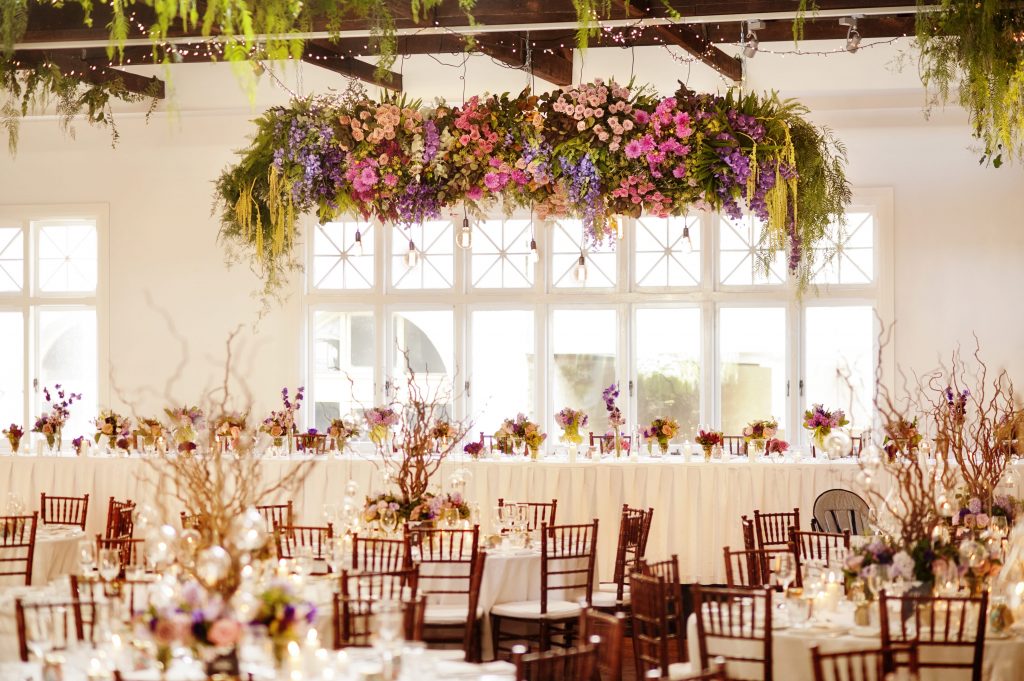 (Source: The Flour Factory)
Don't even try and tell us that you didn't grow up dreaming of tying the know in an old flour mill! Since you've spent so much time wishing and hoping, we've delivered. The Flour Factory is one of the most beautiful wedding venues in the entire city, catering to events of all different shapes and sizes. 
Choose from The Factory, which caters to up to 150 guests, The Sherry, which is perfect for cocktail events for around 80 people or opt for the entire top level of the building for a guest list that looks like it'll include up to 200 people. If nothing else, your guests will be well fed by the sites' head chef Danny Sanchez, who is a pretty big name in the local culinary scene. 
Location: 16 Queen Street, Perth 
Website: http://theflourfactory.com/.
The Guildford Hotel, Guildford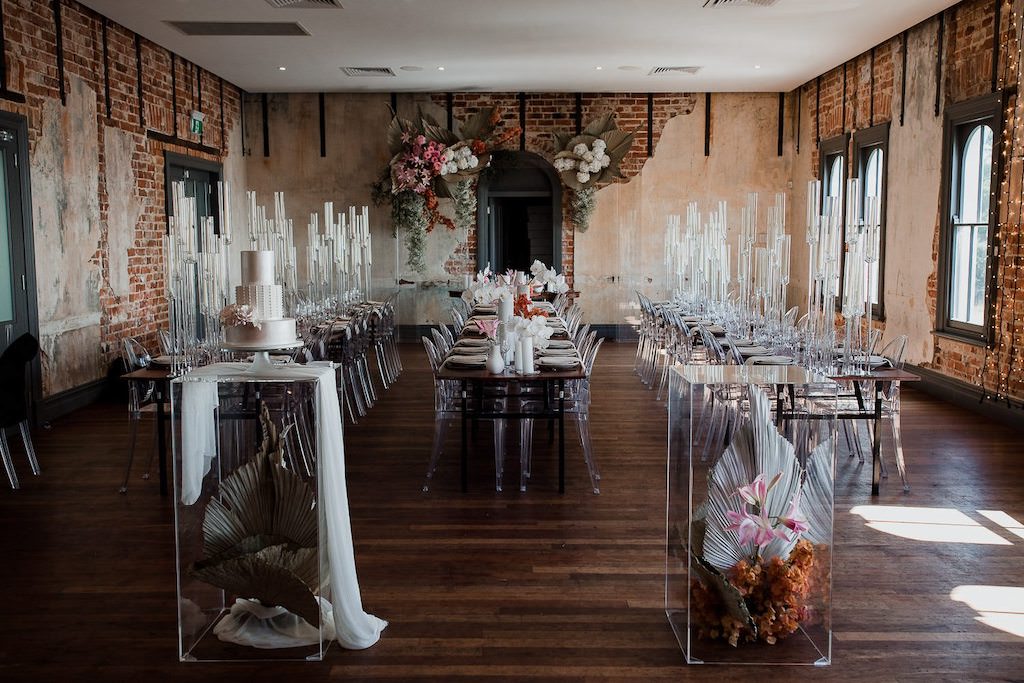 (Source: Dennis Tan)
The Guildford Hotel is an institution for Sunday bevvies but fewer people know that it doubles as a wedding venue. The exposed brick walls, natural light, arched windows and heritage features are the perfect backdrop for you to capture the perfect wedding shots, and also give you the freedom to decorate the place to suit any style. 
Like many places around the city, you're given a choice of different rooms that cater to a variety of different party sizes. To make your life even easier, you can also opt for a food and bar wedding package that includes all the goodies that The Guildford is renowned for. 
Location: 159 James Street, Guildford 6055
Website: http://www.theguildfordhotel.com.au/.
Perth Town Hall, Perth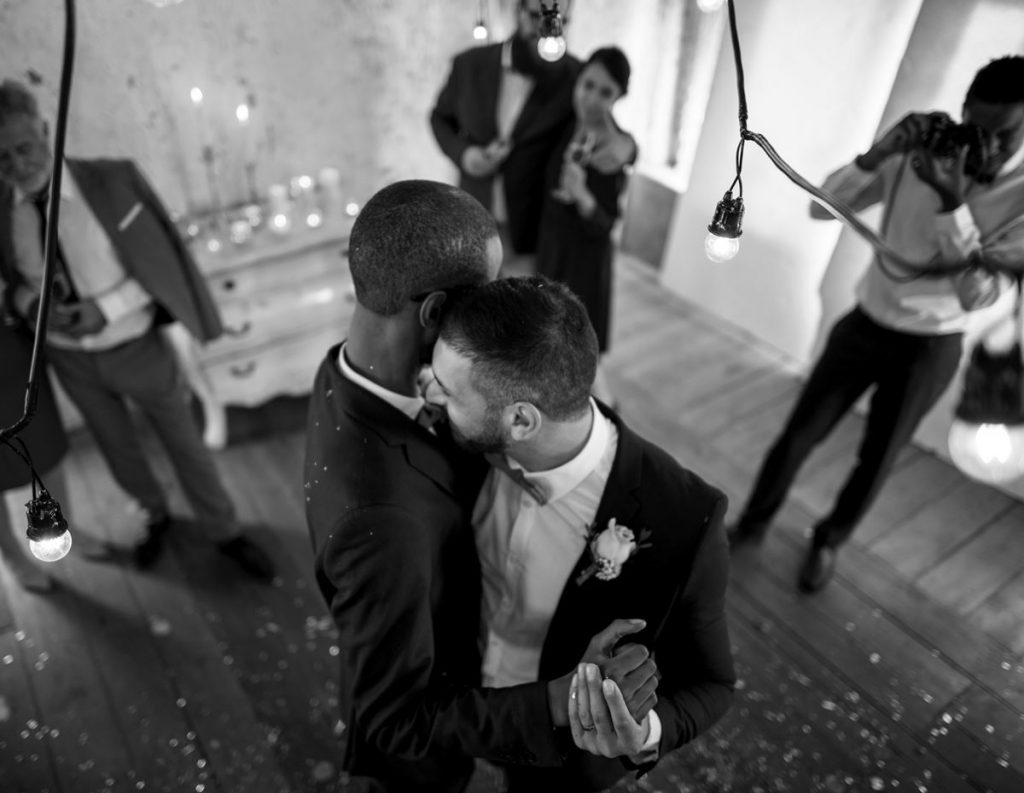 (Source: Easy Weddings)
The round out the list of wedding venues in Perth is a place fitting for a fairy tale ending. The Perth Town Hall is overflowing with Victorian gothic charm and has undergone a major restoration to ensure the site is up-to-scratch for your big day. 
As a heritage-listed property, the venue is beautiful without any additions needed. If you are looking to dress it up and suit a theme or style, Perth Town Hall also lends itself to a variety of different visions. From vintage and Victorian to boho or even Casino Royale, the opportunities to wave your creative flair are endless. 
Location: 27 St George's Terrace, Perth
Website: https://www.perth.wa.gov.au/forms-and-payments/Hire-and-Bookings/perth-town-hall-hire.