Melbourne is known around the world for being Australia's cultural capital. It's a city synonymous with graffiti-covered laneways, delicious fare and show stopping performances. But when you look beyond the hustle and bustle of a city that is always brimming with activity, you'll discover there is no shortage of inspiring wedding venues for couples to tie the knot too. 
Being a multicultural and diverse place, Melbourne's wedding venues offer something for everyone too. From low-key, budget affairs to luxury inner-city celebrations or intimate rooftop gatherings, you're bound to find something that ticks all of your boxes. 
The only issue with so many options is that it's hard to know where to start looking! Budget, availability and capacity will obviously influence your decision of wedding venues, and we always recommend getting in as early as possible to avoid disappointment. 
To kickstart your hunt, we've rounded up some of the best venues for your memorable day, and we can promise that these locations will well and truly deliver beyond your expectations.
Top Five Wedding Venues Melbourne 
St Andrew's Conservatory, Fitzroy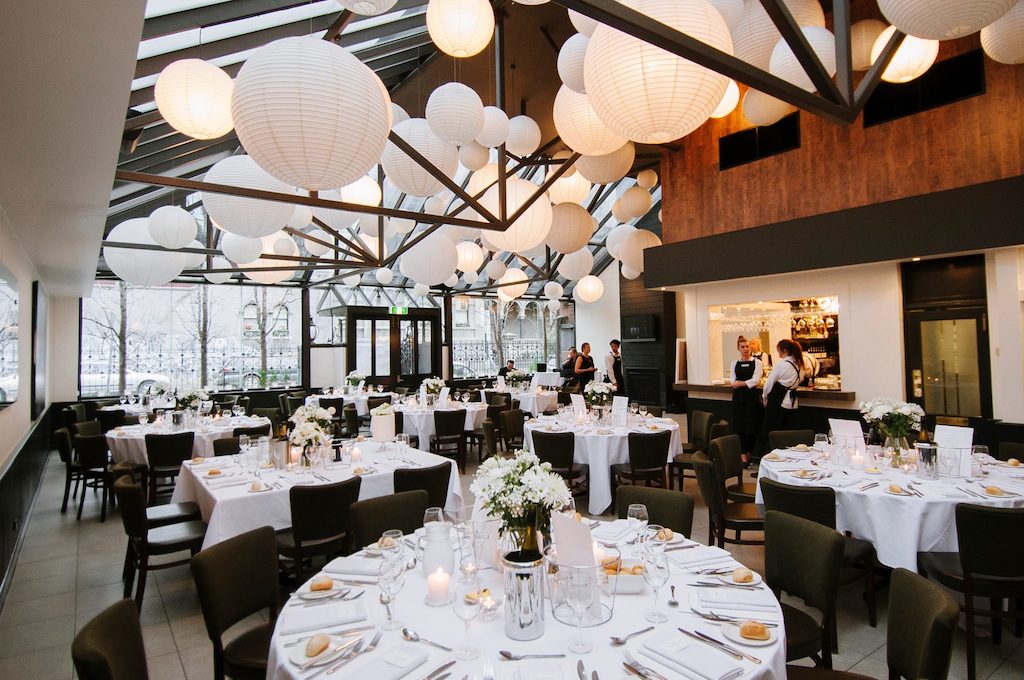 (Source: St Andrews Conservatory)
St Andrew's Conservatory looks like it's been snatched straight from the pages of a high-end magazine – which is probably why this venue is featured in the media so often. With its delicate bamboo lanterns and understated elegance, this is the perfect choice for any couple seeking a contemporary chic affair. 
The warehouse-style venue is located at Melbourne's iconic St Andrew's Hotel in Fitzroy, making it easily accessible from almost anywhere around the city. The site boasts an airy yet intimate ambience, which makes for the perfect night of cocktails, incredible food and plenty of bad dance moves. St Andrew's also provides a complete al la carte services at a seated wedding, and you're in the driver's seat when it comes to picking the menu.
Location: 128 Nicholson Street, Fitzroy
Website: www.standrewsconservatory.com.au. 
Collingwood Children's Farm, Abbotsford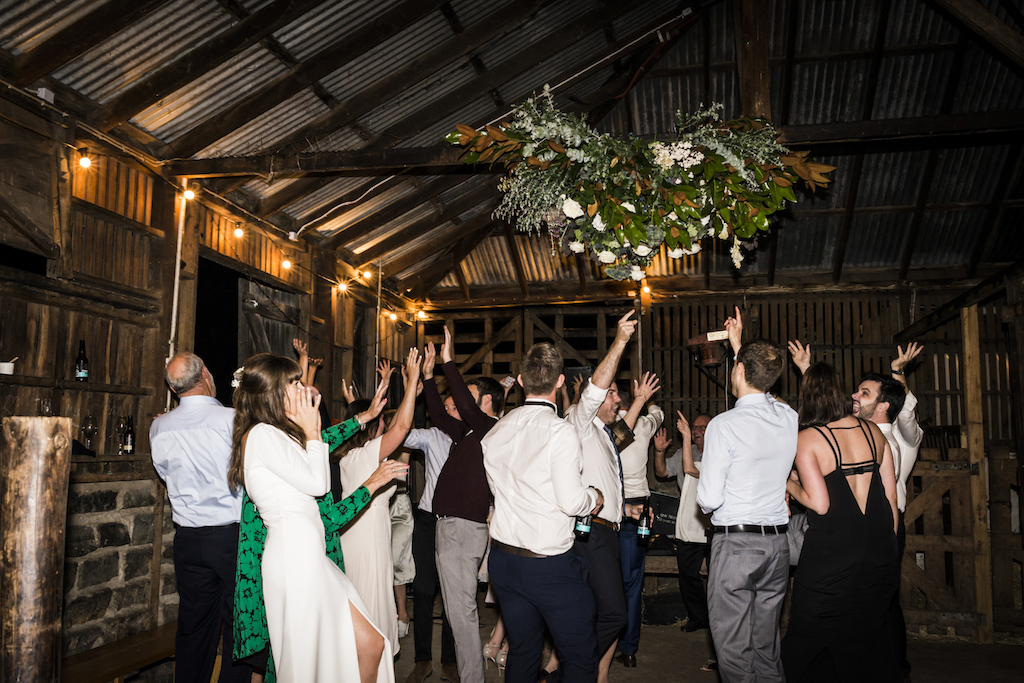 (Source: Polka Dot Bride– Photographer: Phoebe Powell)
Despite what the name might suggest, this isn't just a place to drag the kids outside during the school holidays and teach them about the great outdoors. With it's paddocks, gardens, orchards and charming rustic buildings, this seven-hectare community space is the perfect place for a country-style wedding. 
The Barn used for ceremonies and reception is overflowing with charm, and can cater to up to 160 people cocktail-style or 120 seated guests. The team behind this wedding venue are as flexible and easy going as it gets and can offer as much or as little input as you would like. Many couples work with the Farm Café team for catering, and others use their own caterer and planner for the celebration. 
Location: 18 Heliers Street, Abbotsford
Website: www.farm.org.au
Crown Melbourne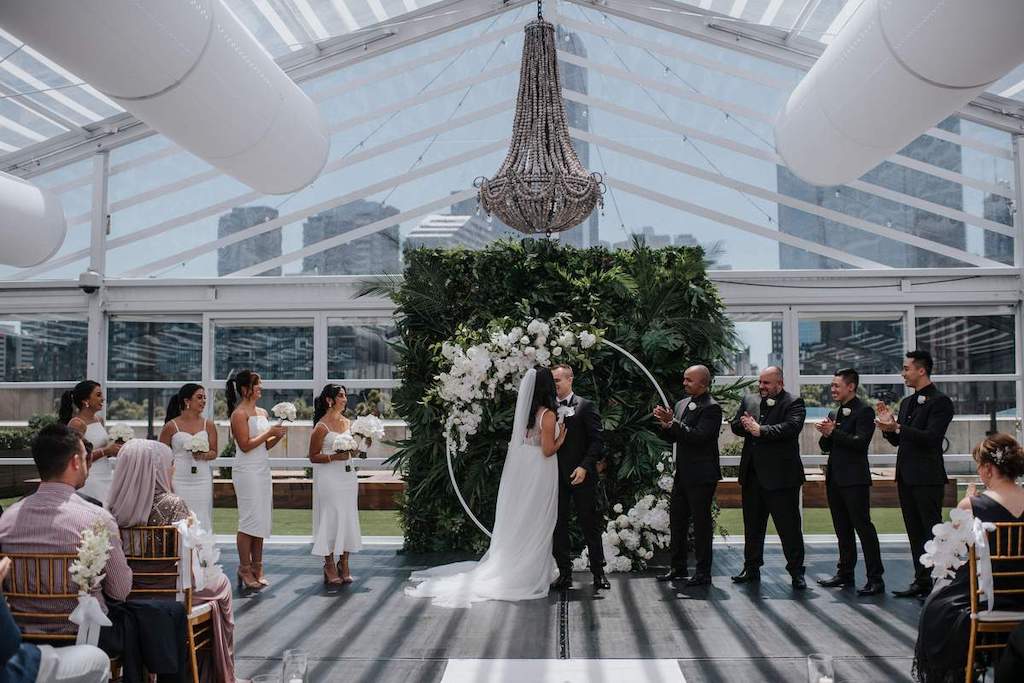 (Source: Real Weddings)
Did someone say an opulent affair? Crown Casino is the only choice for anyone looking to tie the knot in a truly glamorous style. Take your pick from the rooftop marquee, a dreamy garden wedding or a lavish ballroom affair, the options are almost endless. 
The Crown Aviary is one of the newest event spaces introduced to the site and it's pretty special. The 550-person area offers uninterrupted views across the Melbourne skyline, providing the perfect backdrop for all your wedding snaps. Being such a well-known and established venue, the diverse range of wedding packages can be customised to suit any budget, taste and size. The beauty of this place is that you've got plenty of accommodation options just moments away from the reception, which is the perfect excuse to boogie into the early hours of the morning. 
Location: 8 Whiteman Street, Southbank 
Website: www.crownmelbourne.com.au/weddings/about.
The Brunswick Mess Hall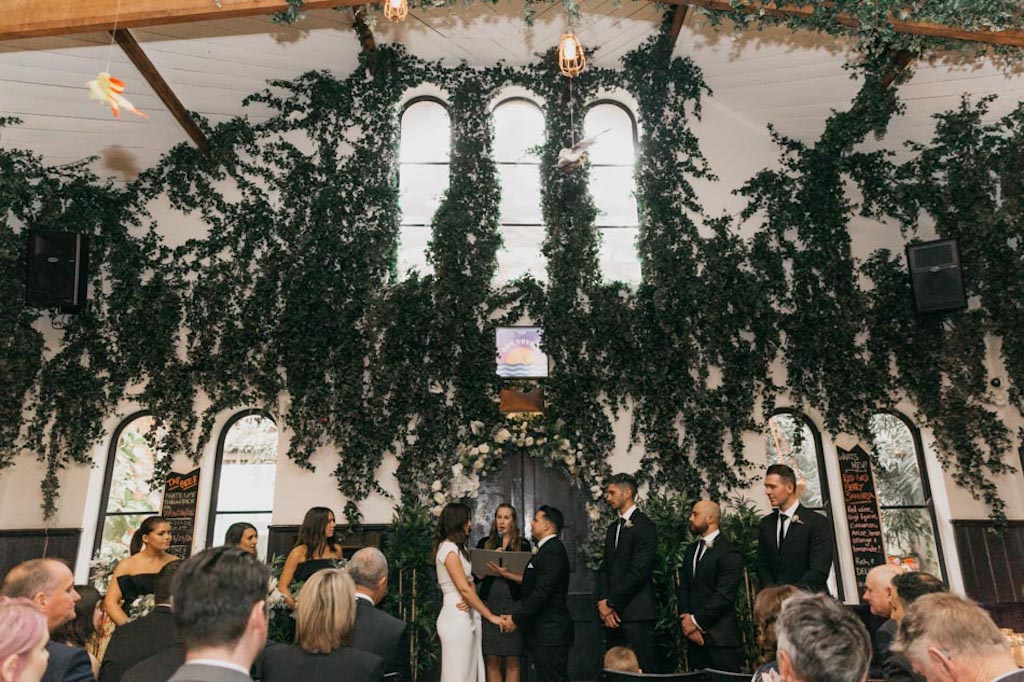 (Source: Duuet)
Whoever said cheap and cheerful can't tick your boxes has obviously never visited The Brunswick Mess Hall. This hip and funky venue promises a stylish wedding that won't break your budget, but will still let you play out all your Pinterest dreams. 
The old masonic hall has been restored to showcase its original beauty, and features two atriums that are brimming with plants and overlook Sydney Road. These spaces then open up onto an elegant grand hall, complete with high ceilings and fake ivory. Whether you're looking for a cocktail event or a sit-down dinner, the team behind The Brunswick Mess Hall will have something up their sleeve for you. They're particularly well known for their South East Asian cuisine too!
Location: 400 Sydney Road, Brunswick 
Website: www.thebrunswickmesshall.com.au. 
Leonda by the Yarra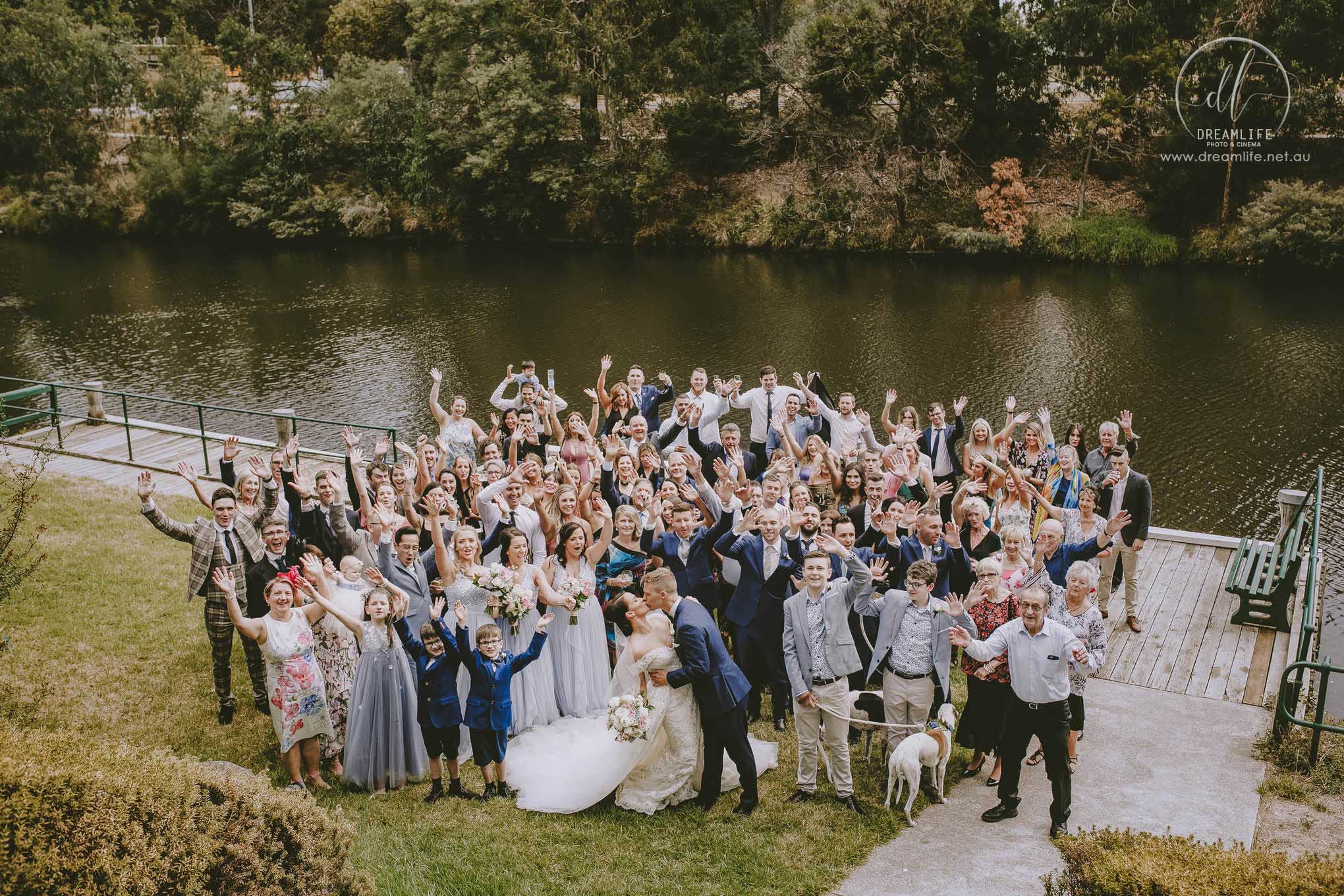 (Source: Dream Life Wedding)
The name probably gave it away, but Leonda by the Yarra is located on the banks of the Yarra River, and is just as serene as you're already imagining. This riverfront venue is somewhat of an institution among the locals, and is one of the city's most popular wedding venues. 
This is the type of place where you'll be pinching yourself out of a dream for the entire celebration. Imagine floor-to-ceiling windows overlooking the tree lined river, a private terrace set in-front of the city skyline and an arrival or departure by boat from your private jetty. Leonda by the Yarra is pure magic if we've ever seen it. 
Location: 2 Wallen Road, Hawthorn 
Website: www.leondabytheyarra.com.au.