Snorkeling Airlie Beach Bucks Party Idea
Get down there boy! The underwater landscapes of the Great Barrier Reef, and the smaller reefs surrounding the Whitsundays, are rich gardens of underwater life. A multitude of species inhabit the coral here, and this is your chance to take a peek at them! Enjoy the sights of one of Australia's most amazing natural treasures, with a snorkeling trip on your Airlie Beach Bucks party!
The warm blue waters off of Airlie Beach call out to every visitor. Hop on board your excursion boat, we are taking you out for a day of primo underwater exploring! Once the boat is in position, jump overboard and enjoy an up-close-and-personal look at the striking coral heads and aquatic life that teems around them. A truly class way of spending a day in the sun here in Queensland.
Experience Overview
Up close and personal with the reef
Beautiful scenery
Explore one of the Seven Wonders of the Natural World
Incredible marine life
Clear, calm waters
Best way to see the islands
Relaxing group activity
Get a Quote
Call for Info
5 Reasons to Snorkeling in Airlie Beach
This is a world-class destination for underwater life, and it is yours to explore! And once you get a bit tired, hop back on board and enjoy the lovely scenery from top decks.
The sun, the warm breeze, the water, and an incredible landscape to enjoy. Not a bad way to celebrate your Bucks party, we reckon!
There aren't any accurate estimates of just how many species inhabit coral reefs around the globe – because new species keep presenting themselves! These rich gardens are among the most diverse places on the planet, and you will quickly be amazed at the variety of life here.
It isn't just the doing – the voyage itself will wow you too! The sights of the shoreline, and the romp through the Whitsunday Passage, include some breathtaking vistas.
Take this energy, and bring it back with you. Because this is a Bucks party – we are going out tonight!
Read More: Things to do in Airlie Beach | Airlie Beach Bucks Ideas | Airlie Beach Bucks Party Accommodation | Airlie Beach Bucks Party Packages | Airlie Beach Nightclubs | Bucks Party Games | Airlie Beach Fishing Guide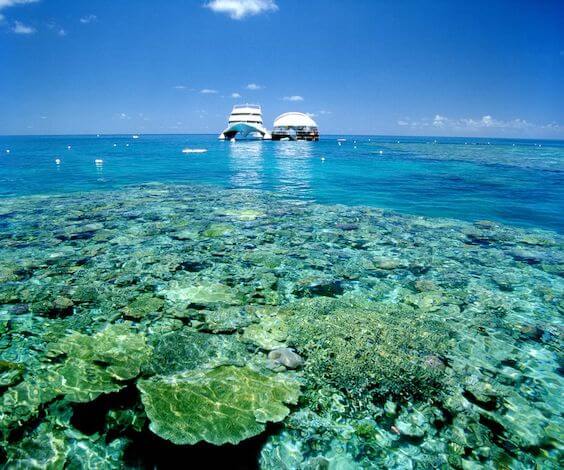 Making the most of your Snorkeling in Airlie Beach
So you are sending one of your best mates off to the gallows? It happens, we know. But luckily, you get to indulge in a bit of debauchery before he bids his bachelorhood goodbye. And Airlie Beach is a killer spot to enjoy a Bucks party – you have chosen well, young padawan.
The key word here is 'variety' – you can truly do it all in this all-season destination. The tough part is narrowing down your options. So what kind of party are you looking to throw? At Wicked Bucks, we can provide it for you. Spending the day out snorkeling on the Great Barrier Reef is a great way to kickstart your adventure.
But just to get you started, here are some of our favourite activities to enjoy on this trip of trips:
Airlie Beach Skydiving: Is your lad a fan of adrenalin? Has a taste for new experiences, or better yet, is he deathly afraid of heights? Then why not throw his ass out of a plane? We think he'll like it. Besides, the walk to the altar will be a laugh after this!
Airlie Beach Deep sea fishing: The ocean off the Whitsundays hosts a huge variety of game fish, and taking the boys out on a hunt for them is a great way to spend some time! We have lined up a renowned charter skipper, who knows these waters like the back of his hand.
Airlie Beach Jelly Wrestling: Just because, ya know, Jelly Wrestling. Start your evening the right way, with an eye-popping show right off the strip – just maybe don't mention this to the missus.
Airlie Beach Rum Tasting: There are some well-regarded distilleries nearby that are very keen to show you how to brew some of the best rums going, and you can head over and sample them with some tasty food pairings.
At Wicked Bucks, we can put together a Bucks party in Airlie Beach that will be the talk of the group for years to come! Contact one of our party planners today and let us make that happen for you.