Laser Skirmish Sydney Bucks Party Idea
Pump up commando roll your way into your night out. It's every person for themselves in the ultimate test of manhood – Laser Skirmish. Bask in the glory of whipping your mates and laugh in pity at the weak links. Laser Skirmish is a must-do when you're having a bucks night in Sydney. Forget the Harbour Bridge and the Opera House, we've found Sydney's biggest attraction. Wicked Bucks will take you back in time when we bring you an old-school round of Laser Skirmish. 
It all starts in a seemingly safe looking bush setting but once you don your camouflage uniform and split into teams, it'll be game on. Just like in your favourite video game, you'll be competing against your buddies, shooting guns with harmless infra-red beams, with sensor detecting hits. It's a game of tactics, communication and teamwork. The first team to deactivate all members of the other team wins.
Experience Overview
Laser gear included
Great for the big kids of the group
Ideal for large groups
Get a Quote
Call for Info
Top 5 Reasons to do Laser Skirmish in Sydney
We heard you telling your buddies that you were going to score at this Sydney Bucks Party. Laser Skirmish if the perfect opportunity to score plenty of hits and get your count up higher than you ever imagined possible. 
Unlike paintball, these weapons use harmless infra-red beams – that means there's no mess or nasty bruises at the end of it. 
Laser skirmish is pretty much synonymous with adrenaline pumping. From the minute you step foot into the bush, you'll be amped up and ready to go. It's the best way to set the tone for an epic night to follow. 
Are you sick of your Missus complaining about your "unhealthy addiction" to video gaming? This is the ultimate opportunity to prove that none of those hours with the controller have gone to waste. 
Even if you've got no idea, you'll still have all the gear. Wicked Bucks will provide full camouflage uniforms so you'll feel like you've walked straight off the set of a Hollywood action blockbuster.
Read More: Top Things to do in Sydney | Sydney Bucks Party Ideas | Sydney Bucks Party Accommodation | Sydney Bucks Party Packages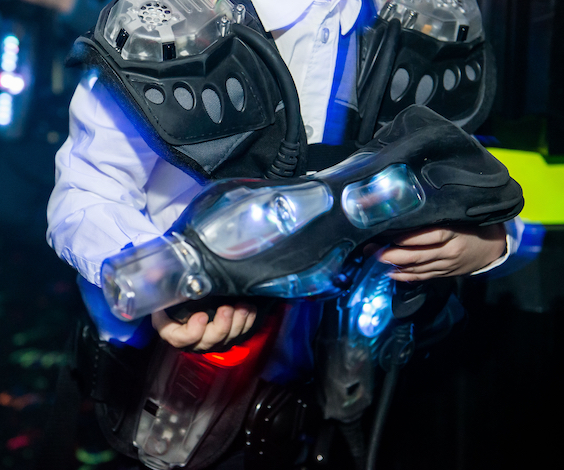 Making the most of Laser Skirmish in Sydney
Sydney is known for many things, by many people… but for good reason. When you're experiencing Sydney, you don't need to decide between city life and beach life. Here – they happen all at once. Some of the city's (and the world's) most iconic beaches like Bondi, Coogee and Manly are all only a hop, skip and a jump from the city centre. Continuing the water theme, Sydney's iconic harbour is not only the glistening gem of this metropolis; – It's also home to an array of world famous attractions. Wrapped around Sydney Harbour you'll find Sydney Opera House, the Harbour Bridge, Luna Park and Taronga Zoo.
Once the sun goes down, the city lights up. The sparkling skyline makes the perfect backdrop for your sunset drinks and the free-flow of beer to follow. You can find a pumping pub, club, bar or restaurant on any night of the week. With so many people about, the only thing putting an end to your night will be the sunrise. Sydney really is the gem of the country. Experience it for yourself and let Wicked Bucks show you how it's done.