Golf Day Sydney Bucks Party Idea
Whether you've got a knack for swinging a driver or not, a day out on the green will keep everyone pleased. You can bang it hard, slip it in slowly and have some unforgettable ball action with a Wicked Bucks Golf Day.
Now that you're a soon-to-be Husband, it's time to say bye-bye to beer pong, and hello to the latest and greatest weekend game of all time.
A Wicked Bucks golf day is the perfect opportunity to whip out your balls and take a swing. Sydney Golf Courses are situated in locations so idyllic you'll be pinching yourself awake.
So round up the boys, adjust your grip, bend a little to the left and get in the hole. With ball skills that good, you'll be reaping the rewards long after the final hole.
Experience Overview
Any hole is a goal
Show off your balls skills
Sink a couple of cold ones
Debrief over last nights antics
Golf cart hire
Club hire
Great for small to medium groups
Get a Quote
Call for Info
5 Reasons to have a Sydney Golf day
All the executives at big companies play golf, don't they? Consider this professional development for your career. Your missus will be very impressed when you return home.
Golf brings out the competitive streak in everyone. There's nothing more competitive than a group of guys playing with balls. We can't promise anything more than bragging rights for the winner but we think that is a good enough incentive.
Sydney Golf Courses are situated in some of the most idyllic locations. While you're taking a swing, you'll be treated to some postcard perfect views.
It'll be a hit with everyone. Whether you're there to practice your swing or you've got your eyes set on driving the golf cart, a Golf day will keep everyone happy.
When else is a below par performance considered good?
Read More: Top Things to do in Sydney | Sydney Bucks Party Ideas | Sydney Bucks Party Accommodation | Sydney Bucks Party Packages | Bucks Party Games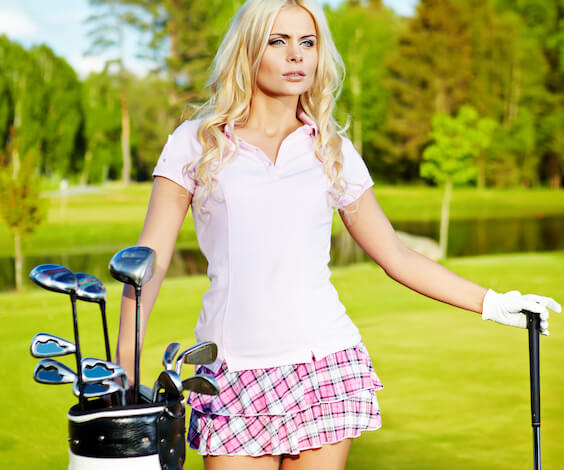 Making the most of your Golf Day in Sydney
Sydney is the sort of place you can start your morning with a hit of golf, spend the afternoon soaking in the sun on a postcard perfect beach and return home in the early hours of the morning with a cocktail fueled smile.
Australia's largest city has rightly won the title of Australia's Capital of fun and offers something for everyone – your only struggle may be trying to keep up.
Wicked Bucks is here to do the hard yards and help you plan the perfect bucks party, so that you can kick back and enjoy the East Coast lifestyle.
Whether you're a sporting prowess or you're here to give your liver a work out, Wicked Bucks specialist party planners have options for you. Get in touch today to find out more.
After you've taken a swing on the green, some other activities to keep you busy include:
Sumo Suits: What does a woman love more than a man in a suit? Nothing. So call the boys and (sumo) suit up. While you're sumo wrestling you'll be rolling around, getting sweaty and slamming into each other. It's the best PG-rated fun you'll ever have.
Bucks Cruise: Whip out your sailor's hat and don your best shirt, because there is a boat party – Ahoy! This is your opportunity to channel your inner Leonardo DiCaprio and swan around on the boating deck like the true movie star you are.
Deep Sea Fishing: Everyone knows the deeper you go, the better it is. Whether you like them small and slippery or big a strong, you're guaranteed to hook a keeper when you go Deep Sea Fishing with Wicked Bucks.