Great Barrier Reef Trip Airlie Beach Bucks Party Idea
There are few superlatives that suit the Great Barrier Reef. A living entity, so large, that it can be seen from the moon. A thousand kilometres of living, breathing coral, hosting within its maze an incredible variety of species, some of which are not seen anywhere else on Earth. On this trip to Airlie Beach, you will be experiencing something truly unique and special – as befits a Bucks party of this magnitude!
This incredible stretch of real estate is one of Australia's marvels, and this is your chance to take a closer look! You will be headed out to the reef aboard a well-equipped and professionally-run excursion boat. Once you have made it out, it's time to get amongst it! Strap a tank to your back, or if you are not a diver, simply snorkel above the coral heads, marveling at the striking sea life below you.
Experience Overview
Explore one of the Seven Wonders of the Natural World
Snorkel on the reef
Morning and afternoon tea
Reef experts to guide you
Top up your tan
Spectacular views
Find Nemo
Get a Quote
Call for Info
5 Reasons to go on a Great Barrier Reef Trip in Airlie Beach
It's the Great Barrier Reef. One of the Natural Wonders of the World. Seriously, what else do you need to hear? Get to it!
Get amongst it! Go underneath the waves of float atop them, with a snorkel or a full SCUBA setup, to get a great view, up close, of these incredible landscapes of coral heads and sea creatures.
Your vessel for this excursion is skippered by a local expert, who will take you to a pristine spot. Of course, his crew are among the friendliest – and most knowledgeable – to be found anywhere!
The views. Chilling out top decks, with the trade winds blowing across the beautiful blue waters, serves as a stunning vista to enjoy with a drink in hand. Cheers to the good times!
A new adventure. If you haven't taken up SCUBA diving before, get your qualifications before you head north. Master this new skill, you might love it!
Read More: Things to do in Airlie Beach | Airlie Beach Bucks Ideas | Airlie Beach Bucks Party Accommodation | Airlie Beach Bucks Party Packages | Airlie Beach Nightclubs | Bucks Party Games | Airlie Beach Fishing Guide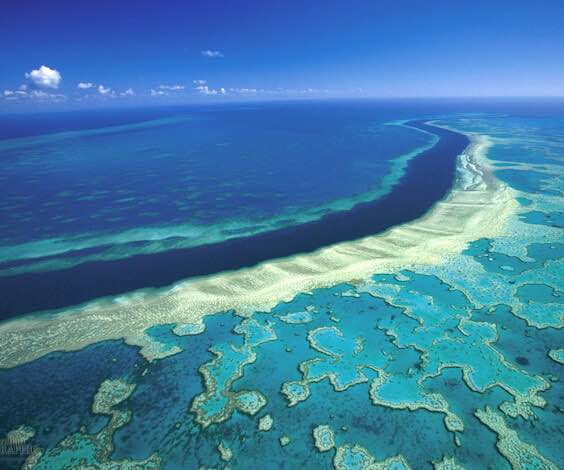 Making the most of your Great Barrier Reef Trip in Airlie Beach
The Great Barrier Reef runs for nearly a thousand kilometres up the Queensland coast, and Airlie Beach is an ideal spot from which to access it. But a Bucks party here doesn't limit you to the reef – there are enough activities to be found here to keep you busy for a long, long time!
And when the day has ended, the town itself is no slouch – you will find yourself surrounded by a wealth of restaurants and bars, all of which are ready to party with you until the wee hours. This is a Bucks party, after all – there will be no early bedtimes.
So what are some of our favourite activities? Variety is the name of the game here, so take your pick, and we can make it happen for you and the boys!
The Whitsundays: The largest archipelago of islands in Australia, the Whitsundays are a paradise of untouched beaches and uninhabited islands, all protected by a national park. A world-class destination!
Airlie Beach Deep-sea fishing: Keen to land that trophy of a life time? Here is your chance! A wide variety of game species inhabit the waters off of the Whitsundays, and they are waiting for you. A renowned charter skipper has been sourced out, who is keen to show you a great day out on the water!
Airlie Beach Rum tasting: Are you a fan of the juice of the sugarcane? We thought so. And the area around Airlie Beach produces a LOT of the stuff. Why not taste the freshest grog to be found anywhere, while learning about the distilling process? Learn something and toast to the Buck. Perfect.
Airlie Beach Jelly Wrestling: Yeah, we said it. And we stand by it. Try not to drool.
At Wicked Bucks, we can put together a Bucks party in Airlie Beach that you and your Buck will love. Contact our party planners and let's plan out an absolute banger!