Jelly Wrestling or Wet T-Shirt Airlie Beach Bucks Party Idea
Let's face it – it just isn't a Bucks party, in Airlie Beach or around the world, if there isn't a bit of skin involved! That is where the Jelly Wrestling and Wet T Shirt competition enter the fray. Get a front-row seat to the action, at one of Airlie Beach's biggest nightclubs, and enjoy the views of this cheeky show, with a brew in hand. A great start to the evening's festivities.
This nightclub, located off the main strip in Airlie Beach, has been thrilling party animals for a long time – and tonight is no exception! You will be reserved seating, and with a drink in your hand, you will enjoy a bevy of striking young ladies put on a proper show! With both jelly wrestling and a wet T-shirt competition, you can bet that your account of this evening should probably NOT make their way home. But hey, what happens in Airlie, stays in Airlie.
Experience Overview
Wildest, wettest entertainment
Girls get down and dirty
Sit back and enjoy the show
Every man's dream
Watch the Buck's jaw drop
Wrestling arena provided
Gorgeous girls putting on a show just for you
Get a Quote
Call for Info
5 Reasons to choose Jelly Wrestling & Wet T-Shirt Comp in Airlie Beach
Ringside seats? Check. A cheeky beverage or two? Check. An awesome live show? Check, mate!
Your Buck is staring down a walk to the altar, so these opportunities are waning. It befits you to show him what he will soon be missing! Make him sweat about his lost bachelorhood!
A bit of fun, and some naughty behaviour, might serve as the perfect precursor to a night on the town. It's like a shot of espresso! Set the mood, then party on.
Once the show is over, and the applauds have announced the winners, you are already in prime position to continue the party. The club beckons!
Airlie Beach's strip might not be all that long, but it brings enough variety to keep you and the lads bouncing throughout the night. Choose your spot, and get to it!
Read More: Things to do in Airlie Beach | Airlie Beach Bucks Ideas | Airlie Beach Bucks Party Accommodation | Airlie Beach Bucks Party Packages | Airlie Beach Nightclubs | Bucks Party Games | Airlie Beach Fishing Guide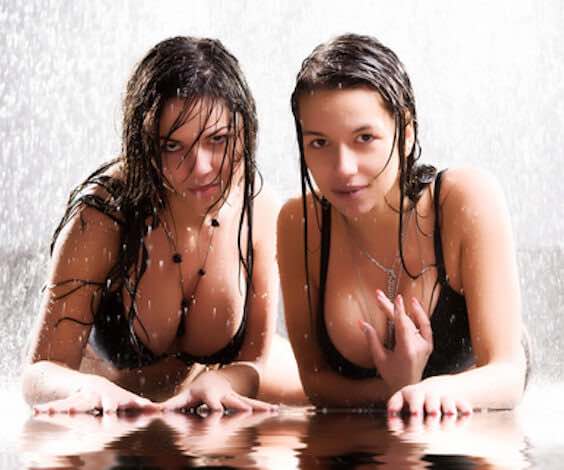 Making the most of your Jelly Wrestling & Wet T-Shirt Comp in Airlie Beach
Your Bucks party is a special time, and it suits a special location. And Airlie Beach might be one of the best choices in the whole country! From the killer year-round weather, to the blue ocean and the white beaches, you are in a spot that just oozes that holiday vibe.
The whole infrastructure of Airlie Beach was created around the Whitsundays, and for good reason. Australia's largest offshore archipelago, they play host to some of the best beaches and most amazing scenery to be found anywhere, and a whole industry of excursion boats and cruises has been created to show them off.
Protected by a national park, these islands should be seen to be believed. Keen to check them out? Why not do so from above? Airlie Beach gives you the chance to don your flak helmet and head aloft, to check out these islands in a private plane! There is no better way to get a perspective on the scale of these islands, than this one.
Need something more? Do you realise that the expanse of the incredible Great Barrier Reef is right on your doorstep? That's right – you have a chance to see this wonder of the world, up close and personal! Book an excursion and hop off the side, to explore these incredible coral landscapes and view all of the life that resides there!
But all of these daytime activities shouldn't imply that Airlie Beach itself is some sort of late-night slouch. Sure, you might come here for the outdoors – but that doesn't mean that you want to be stuck for options when the night falls, does it? So why not try out a bit of a rum tasting? This entire area is renowned for its sugarcane, and some of the freshest rums around can be yours. Drink your grog like a true pirate of old and take that energy to the strip, to continue this epic night!
Contact Wicked Bucks, and let's plan a Bucks party in Airlie Beach that will be the talk of the town!