Kidnap the Buck Perth Party Idea
Ready for a cheeky bit of fun? This package is NOT for the faint-hearted Buck. It does, however, provide some great laughs for the rest of the crew, who get the see your man kidnapped by a pair of sexy Wicked Angels and paraded about town! Hands down has to be on top of our Perth bucks party ideas list.

A Buck's party is an excellent chance to ensure that your Buck feels just a little bit of red-cheeked embarrassment. It is part of the fun – at least, for the rest of the boys! Once these pair of lovely ladies have kicked the door down, they will be decking out your Buck in some gear that is suitable for him – if not a little bit unflattering – before parading him about town in front of an amused public!
Experience Overview
Watch the Buck go red in the face
2 hot girls ready to surprise your Buck
Have your cameras at the ready to capture the embarrassment
Buck paraphernalia provided
Dress him up and parade him through a public area
Hope your Buck likes to be dominated
A show to remember
Get a Quote
Call for Info
5 Reasons to try Kidnap the Buck in Perth
Look, he's your good mate, and you love him to bits. But surely, there are few better opportunities to have a laugh at his expense than this one, so let's take advantage of it!
The outfit. The Bucks Angels come equipped with some stylish accoutrements, so you can contribute a few elements of flair and ensure that he stands out in the crowd while you take him about town!
The help. Your Wicked Angels are going to offer some fashion tips, some chirps, and an excellent view! They aren't wallflowers – they are active participants in this day of days!
The town! Getting some laughs from passers-by will only add to your Bucks' humiliation.
The energy. Take this dose of laughter and apply it! You have a long and fun night ahead of you, enjoy it to the fullest!
Read More: Things to do in Perth | Perth Bucks Ideas | Perth Bucks Accommodation | Perth Bucks Packages | Bucks Party Games | Perth Costume Shops | Perth Nightclubs | Perth Strip Clubs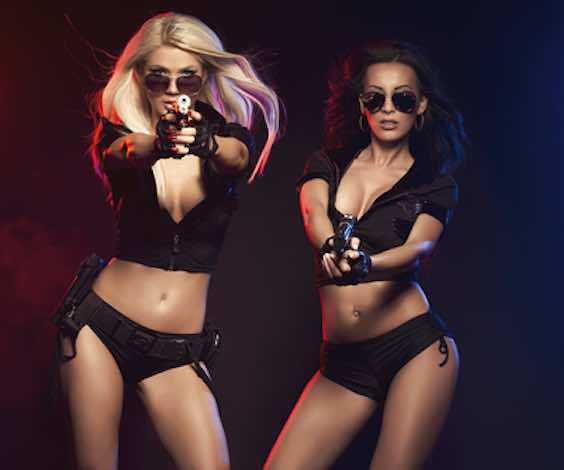 Making the most of your Kidnap the Buck Experience in Perth
The capital of Western Australia? This place is the party capital for the entirety of the largest state in the country, so you can bet that it brings the thunder to the party scene. With a history that stretches back thousands of years, this stretch of land straddling the Swan River has played a notable role in Australian history.
For example, did you know that it was the seat of the Emu War? And in our humble opinion, anywhere that brings heavy artillery to a battle against flocks of large birds probably knows what a banger of a party looks like. It is in this tradition that Wicked Bucks throws down the gauntlet in this city, for you and your Buck to enjoy!
Keen to get out on the water, and view the city from a new perspective? Why not hop on board a stripper boat cruise? Decked out with food, a few full eskies, and a pair of lovely Bucks Angels, you are sure to enjoy this particular pirate mission!
Further offshore, did you know that Perth provides some excellent blue-water fishing opportunities for the aspiring Hemingway? Book a trip with a highly-regarded charter captain, and just wait for that reel to scream! Adventure is the name of the game out here, so test your luck, and build some lifelong memories!
But once night falls, there are even more chances to enjoy this unique and iconic city. Pubs and clubs throw lights in to the darkness all across the city, and while you might be tempted to jump straight in, setting that foundation for a big night with a solid meal is the wisest choice. Wicked Bucks can point you towards a variety of them, to give you that push you need to make the most of an awesome night on the town!
Contact Wicked Bucks today, and we can create a bespoke jam that will be talked about for years to come. This is a Perth Bucks night, after all – best to send it off with a bang!