Go Karting Gold Coast Bucks Party Idea
Get a taste of what it feels like to be a race car driver as the bucks group tear around the go-kart track. Impress the sexy race girls with the winner to be crowned champion. Definetly one of your popular Gold Coast bucks party ideas no matter your party style.
Jump in your cart and accelerate around a massive racetrack, taking in the twists and turns and trying not to collide with your friends. A Go Kart race is an excellent activity to get your adrenaline pumping and it makes for a good way to kick off your bucks party weekend.
With your helmet securely on and blood pumping through your veins, this is the one and only time you're allowed to drive as fast as you want! So stomp that accelerator down and get into a high-speed chase as you slide, steer, throttle and break and show your buds who's the Go Kart King.
You can count on a great time with your bucks group on the track. Must be noted though you can't be intoxicated before driving, so you will have to save that for after the race. Get in touch with our specialist bucks party planning crew for a custom package to suit.
Experience Overview
Heated competition
Powerful karts
Safety equipment to ensure the Buck gets back to his missus safely
Conquer the course
Hairpins and sweepers to challenge every driver
Mario Kart has nothing on this
Who will be the fastest on the track?
Get a Quote
Call for Info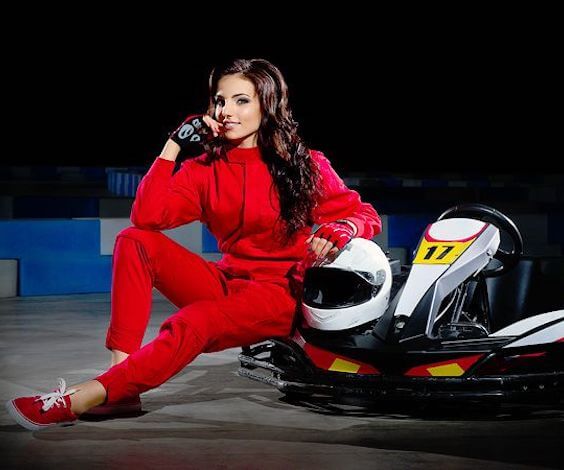 Making the most of Go Karting on the Gold Coast
Once you're all karted out, there's a stack of other things you can do in Queensland's always-awesome Gold Coast:
Ferrari / Lamborghini Drive Day: If driving a Go Kart has given you a taste for wanting to drive a real car, go all out and cruise around in a Ferrari or Lamborghini. When you take one of these babies for a spin you can pretend you're the Hollywood movie star (or the Italian pop star) of your choice and taste what it's really like to drive around in pure luxury. But hey, that's what the Gold Coast is all about, isn't it? A place where dreams come true.
Skydiving: Not for the faint of heart, this one is pretty much the Big Kahuna as far as thrill-seeking activities go. You can treat your soon-to-be-married mate to a mighty free-fall from 14,000 feet or, better yet, jump with him so that both of you can feel the terror and the exhilaration. There's nothing that strengthens a friendship like falling out of a plane together, is there?
Stunt Park Gold Coast: It's time to light your buck on fire. But don't worry, it's completely safe and he won't get hurt. The Gold Coast Stunt Park is an unforgettable experience in a place where you can fight like Jackie Chan, sword fight like a samurai, fall from a great height, pick yourself up and dust yourself off and complete an obstacle course like a Ninja warrior. The best part? It's all safe.
Deep Sea or Calm Water Fishing Charter: It doesn't have to be all fast-paced fun on your buck's weekend. Deep sea or calm water fishing is a nice way to relax after a few adrenaline activities have gotten your heart rate sufficiently pumped. This activity is just like a typical fishing weekend with the boys except even better because our wicked angels in bikinis can hand you beers as you (hopefully) catch and reel in the biggest fish you've ever seen in your life. If you're still single, now's the time to snap that iconic man-holding-a-fish Tinder pic.