Gun Shooting Range Gold Coast Bucks Party Idea
It's fun. It's unique. It's exciting. It feels kind of dangerous, but in this case it isn't. It's firing a gun at a shooting range. It's also a unique Gold Coast bucks party day idea to mix in with other activities. And you and your mates can do it right here on the Gold Coast to celebrate your friend's last weekend of freedom.
First, a skilled professional will provide you with safety instructions. Even if you've never shot a gun before, you'll be trained in exactly what to do. There will be a selection of guns so you can choose which one you like the best. Then it's time to head out on the range and fire some shots at a target.
Even though you're just shooting a target, it's normal to be nervous. Fight or flight is likely to kick in, and you're likely to feel a surge of adrenaline. Your finger tightens around the trigger. One. Two. Three. Bang! Maybe you hit the target or maybe you miss completely.
But you see the blast from the gun, the smoke. You smell the gunpowder. You've kicked off the bucks weekend with a bang, and no matter what else happens the rest of the weekend and what else you get up to, you're going to be talking about this.
Experience Overview
Experience the thrill of firing a loaded gun
Action packed excitement
Channel your inner James Bond
Unique Gold Coast experience
Challenge your mates
Expert instructors to teach you and your group
Are you a sharp shooter?
Get a Quote
Call for Info
5 Reasons to do Gun Shooting on the Gold Coast
All safety training is provided and no gun licence is required.
Surely you have to be at least a little curious. Who hasn't wondered what shooting a gun is like? Well, here is a chance to do it in a risk-free environment where the risk to yourself or anyone else is minimal.
It's a chance to see how good your aim really is and to brush up on it.
Plus it's a chance to feel like Dirty Harry or a character from a Tarantino film, even if just for a short time.
The chance to fire a gun doesn't come every day and it might not come again, especially not with all of your buddies there to watch you. So this is your chance to make the most of the experience.
Read More: Top Things to do on the Gold Coast | Gold Coast Bucks Party Ideas | Gold Coast Bucks Accommodation | Gold Coast Bucks Packages | Gold Coast Strippers | Gold Coast Nightclubs | Bucks Party Games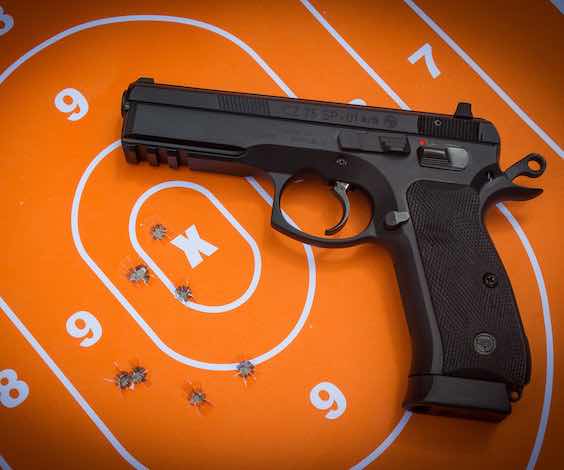 Making the most of Gun Shooting on the Gold Coast
There's so much more to do on the Gold Coast besides firing guns (although there are more gun-related activities too). For example:
Clay Pigeon Shooting: If you've got the taste for firing guns and you'd like to improve your aim further before the weekend's out, there's no need to stop with shooting guns at a target. Not when the Gold Coast also has some clay pigeons that need a good taking down! Clay pigeon shooting gets you out in the sunshine on the Coast and gets you firing off rounds at these little spinning discs. You'll show 'em what for! Like our shooting range activity, clay pigeon shooting is something you can do that will give you the opportunity to bond with your mates and have a great buck's weekend.
Axe Throwing Gold Coast: Swap guns for axes as you have a go throwing another weapon that involves a lot of skill and precision. This time you'll be picking up axes and instead of using them to chop down trees you'll be testing your aim with them as weapons. Sounds a bit hectic?
Don't worry, this activity is also fully supervised and you're in the hands of pros.  If the thought of throwing an axe fills you with a kind of dangerous excitement, now's the time to give it a go and satisfy your curiousity. You only live once, after all.