Ten Pin Bowling Gold Coast Bucks Party Idea
Some things just get better with age. Just like a good shiraz, a creamy blue cheese, or the icon that is Jennifer Anniston, we can assure you that ten pin bowling has also up it's level over the years. If you're looking to challenge yourself and the boys, a night at the bowling alley is what you need. Bowling has grown up a bit since your year-2 birthday party but you're going to love it just as much – if not more. When it comes to bowling, Wicked Bucks can promise you a lane-side fully stocked bar, cheeky dude food, banger tunes and even private bowling lanes. 
You can swing your balls, compare your techniques with your mates and hit some pins while you're at it. When you're finished scoring strikes and showing the lads how it's done, you can also visit the attached games arcade. Fitted out with all retro games, you'll be transported back to a time when your thoughts weren't consumed by when your next AfterPay payment is due. So strap on those velcro shoes, get your swinging arm ready and thank us later. 
Experience Overview
drinking venue
great for large groups
perfect way to ease into a big night
see who can strike out
Get a Quote
Call for Info
5 Reasons to go Ten Pin Bowling on the Gold Coast
Rain, hail or shine, ten-pin bowling is always a go-er. The Gold Coast may be in the sunshine state, but it's always safe to have an indoor option for those (rare) wet weather days. 
Get ready to bowl ya mates over! Whether you still use the ramp or insist on having the sides up, this activity will channel your inner competitive streak. You'll be doing whatever it takes to win!
Your last bowling memories probably involved too much fizzy pop and reheated party pies from the frozen aisle of Coles. Although you may have outgrown the party bags, chances this round of bowling will also involve too much food and drink – but just a different kind
One of the best parts of bowling is the extensive arcade section. Grab a beer and wear your medal while you own the ice-hockey table and claw machine. 
You get to wear those glamorous velcro shoes. Do we really need to say anymore?
Read More: Top Things to do on the Gold Coast | Gold Coast Bucks Party Ideas | Gold Coast Bucks Accommodation | Gold Coast Bucks Packages | Gold Coast Strippers | Gold Coast Nightclubs | Bucks Party Games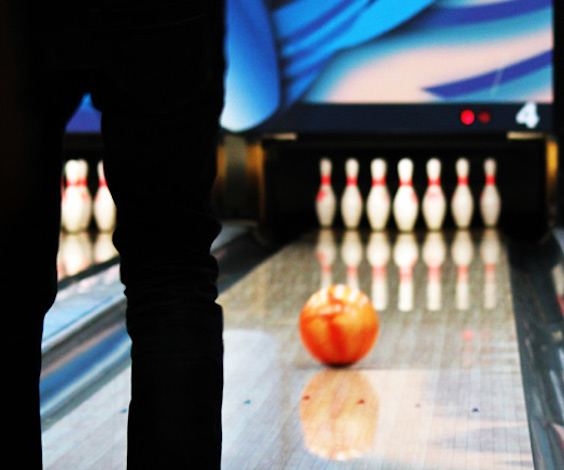 Making the most of Ten Pin Bowling on the Gold Coast
The Gold Coast sure as heck knows how to have a good time. This South East Queensland destination may be home to schoolies, gold-bikini- clad metre maids and an actual Hooters restaurant, but there is so much more to the Glitter Strip than what meets the eye. The Gold Coast boasts a mouth-watering collection of Australia's best beaches. The crystal clear waters and incredible surf breaks are the perfect backdrop for the year-round summer weather. The local food scene has also cranked it up a notch in recent years and it's now pretty much a full time job just trying to keep up with all the newest openings.
From hatted restaurants and quirky cafes, to boutique beer breweries and groovy food truck markets, there is something for every palate – and budget. And when the sun goes down, the adults come out to play. The vibrant nightlife scene is best described as energetic. Whether you're looking for a loose night on the town or a chill evening to top off a big day, you can itch that scratch here. Wicked Bucks is here to do all the scratching for you. All you need to do is say the word and we'll make it happen.